Florida won't be ordering residents to stay at home amid the CCP virus pandemic because of the way the new illness has spread in the state, Gov. Ron DeSantis said on Wednesday.
The Epoch Times refers to the novel coronavirus, which causes the disease COVID-19, as the CCP virus because the Chinese Communist Party's coverup and mismanagement allowed the virus to spread throughout China and create a global pandemic.
A number of states have ordered residents to stay at home unless they're taking essential trips for things like food, medicine, or essential jobs. DeSantis is among the governors who have declined to issue such an order.
"There's certain parts of the state where you have more sporadic cases," the governor told reporters in Orlando. "To order someone not to be able to earn a paycheck when them going to work is not going to have any effect on what we're doing with the virus, that is something that I think is inappropriate."
The Trump administration supports the approach Florida is taking, the DeSantis said. He also noted that counties and cities in southeast Florida, where the virus has spread extensively, have told residents to stay at home, including Miami Beach.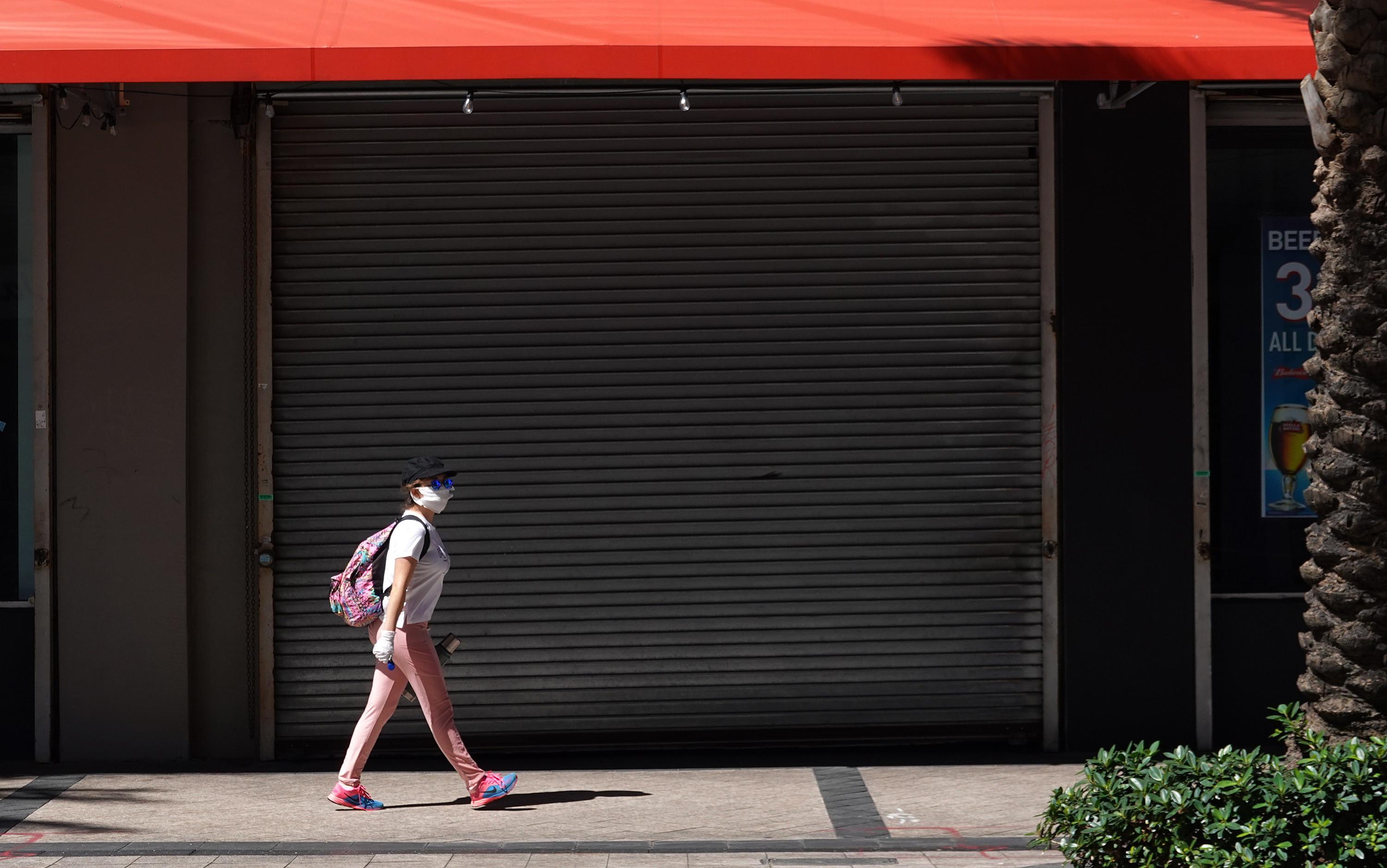 "I worked with them on that," he said, adding that any local jurisdiction is free to issue a stay at home order.
DeSantis reiterated that such orders can have secondary effects, noting that a number of New Yorkers left the state after Gov. Andrew Cuomo told them to stay at home. Many of those residents arrived in Florida, according to DeSantis, who announced a mandatory quarantine for people from New York and New Jersey on Tuesday.
He also pointed to California, where people who were told to not go to work ended up "partying" and "at beaches and stuff."
"You probably are less dangerous driving your car going to the office than being with crowds of hundreds of people. So you just gotta think it through," the governor said, calling for a more "surgical approach."
All seniors 65 and older and anybody with a serious underlying condition have been asked to stay at home by Florida authorities. Those groups have been identified by health experts as the most at risk of severe or deadly cases of COVID-19.
Florida reported 215 new COVID-19 cases, including 11 non-Florida residents, bringing the total number of cases to 1,682. Most of the cases are in Dade and Broward counties, with 100 or more also in Hillsborough and Palm Beach counties.
Two hundred and nine patients are hospitalized, a hospitalization rate of 17 percent.
Two additional patients died, bringing the death toll in the state to 22. The mortality rate of 1.3 percent is in line with the U.S. total, though health experts have noted that the cases that aren't detected in the community, or patients with mild symptoms who don't get tested, would bring that percentage down.