Florida is requiring anyone entering the state from New York state or New Jersey to enter a 14-day quarantine, following a surge in CCP virus cases in the New York region.
The mandatory quarantine "is the only way that we can be sure that that virus is not going to be reintroduced in the state of Florida and then spread," Gov. Ron DeSantis said at a press conference on March 23.
DeSantis said he discussed the measure with President Donald Trump.
New York state, which reported more than 5,000 new cases on March 23, has the most in the country, with 25,665 cases on March 24.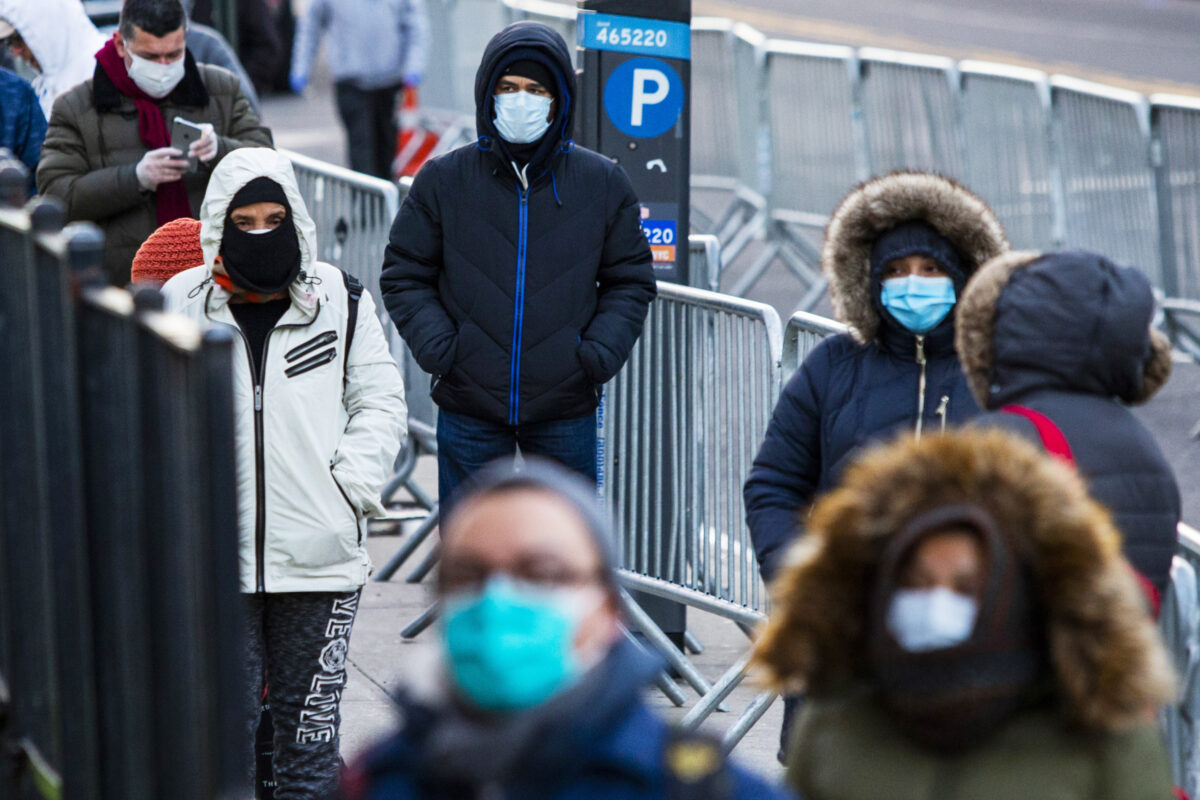 Numerous New Yorkers are leaving the state and flying to Florida, according to DeSantis, prompted by New York's order for people to stay at home unless they're taking essential trips.
"If you look at what happened in New York, when they did the stay-at-home order, what did people do?" the governor said. "Well, a lot of people fled the city. We're getting huge amounts of people flying in."
New York, New Jersey, California, Washington, Illinois, and Michigan are among states that have ordered people to stay at home unless they're going out to get essentials such as food or medicine, or traveling to a job critical to keeping society running, in sectors that include health care, food production, and law enforcement.
DeSantis has resisted giving a similar order.
"Some people have said, 'We've just seen New York, they've issued a shelter-in-place for the entire state. Shouldn't Florida do that?'" DeSantis said at the press conference. "I think, given our circumstances, that would not be advisable."

An order for people to largely stay at home would disrupt hundreds of thousands of lives, DeSantis said.
"If you look at Florida's situation right now, this is not a virus that's impacting every corner of the state," DeSantis said. "We have 20 counties that have zero cases at all, and 25 counties that really have only a few cases."
Most of Florida's 1,171 COVID-19 cases (pdf) are in Miami-Dade, Broward, and Palm Beach counties. Fourteen people have died of the disease, with all being 70 years old or older.
The Epoch Times refers to the novel coronavirus as the CCP virus because the Chinese Communist Party's coverup and mishandling allowed the virus to spread throughout China and create a global pandemic.
DeSantis, who has stressed that local jurisdictions can implement stricter measures than those taken nationwide, has announced a series of moves in recent days, including ordering the closure of all of Florida's state parks on March 23.
DeSantis has also mandated that restaurants halt dine-in service and that a number of non-essential businesses, such as fitness centers and bars, need to temporarily close.