A late-season snowstorm that swept the mid-Atlantic and northeastern United States began to weaken on Wednesday after killing six people and closing schools, but airline cancellations persisted.
Millions of people on the East Coast faced temperatures 10 to 25 degrees below average, wind gusts of 30 mph and slick roads and sidewalks as they returned to work and classes on Wednesday.
The cold took a toll on Washington D.C.'s famed cherry trees, many of which had reached their bloom cycle's "puffy white" stage when they were damaged by temperatures of 27 degrees Fahrenheit or below, the National Park Service said.
The city's Cherry Blossom Festival is one of the capital's major tourist attractions and peak bloom was predicted to begin March 19-22.
The rare mid-March "nor'easter" was tapering off over upstate New York and northern New England after dumping as much as a foot of snow with gale-force winds throughout the region on Tuesday, the National Weather Service said.
Airline operations had returned mostly to normal on Wednesday, despite residual cancellations still affecting the major U.S. carriers. American Airlines, United Airlines and Delta Air Lines all reported storm-related cancellations and delays through the day.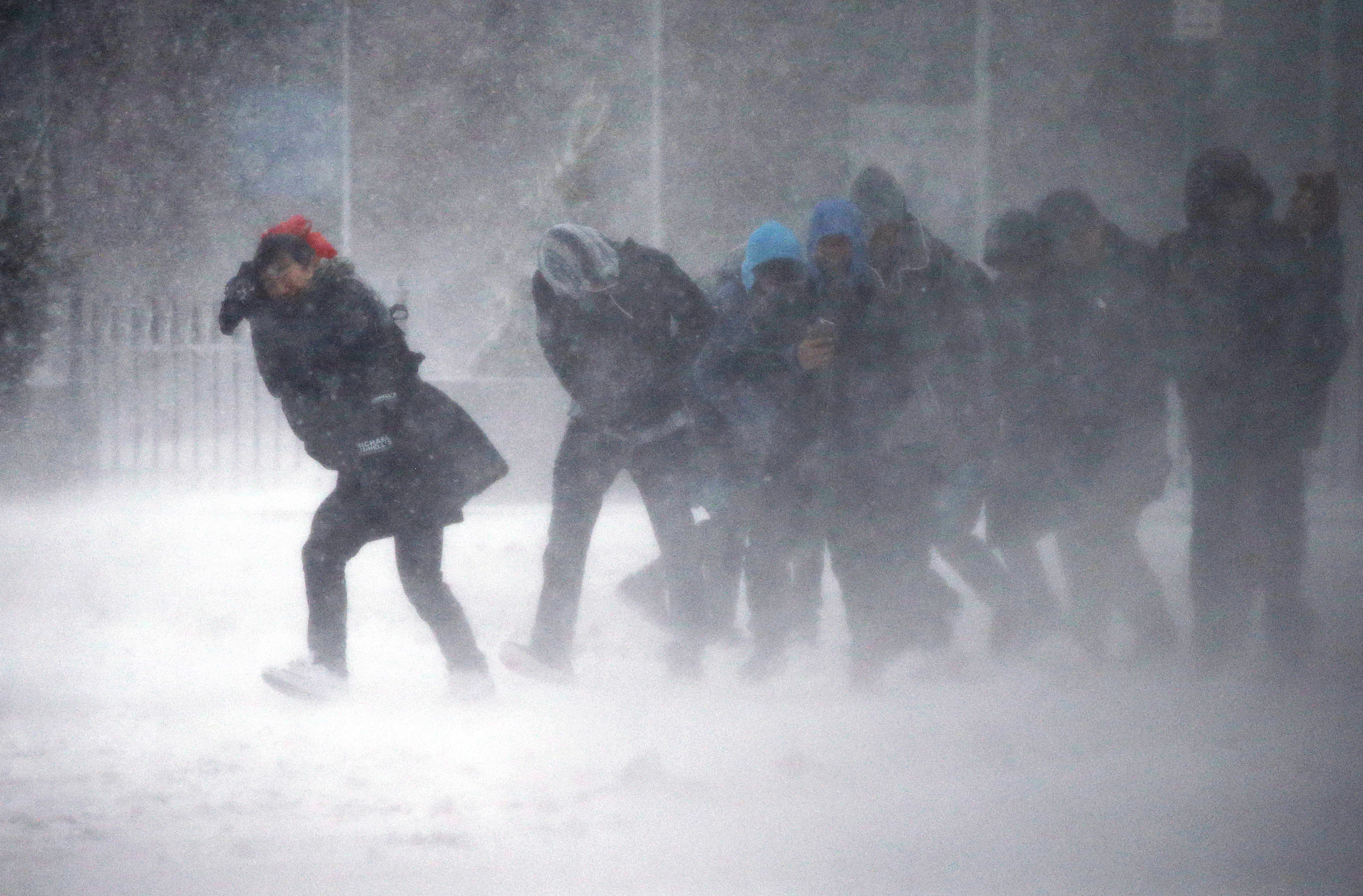 American canceled some 400 flights across airports along the East Coast and mid-Atlantic, while lingering high winds at Newark Liberty International airport caused United to scrap several flight plans in the area.
Delta said its schedule was largely back to normal, though it still had cancellations due to out of place aircraft and crew. As life returned to normal for many, students in Boston Public Schools had the day off while the city and surrounding area continued to dig out from heavy snowfall.
Amtrak said its trains would operate on a modified schedule between New York City and Boston and between New York City and Albany on Wednesday.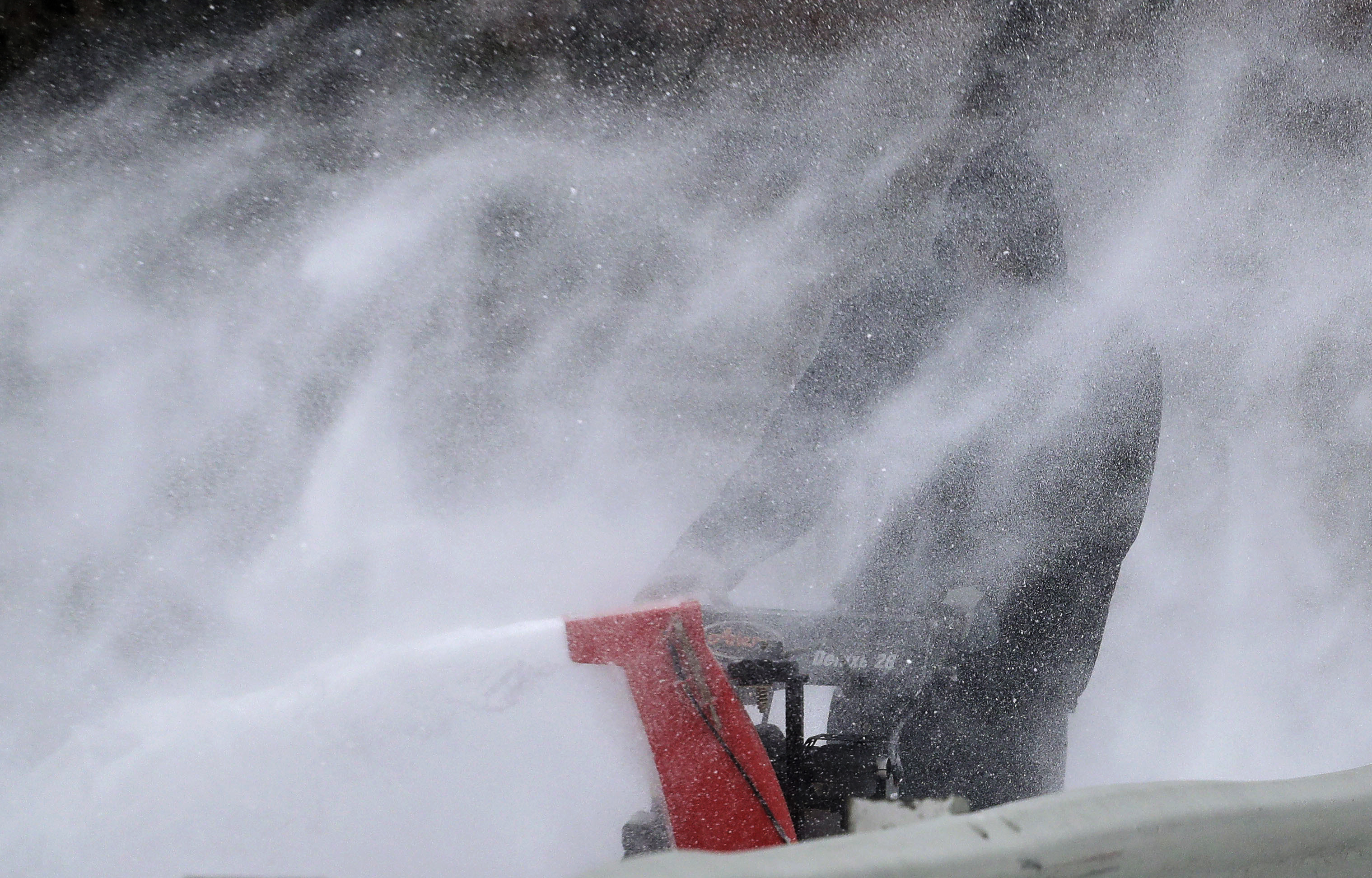 More than 6,000 commercial flights across the United States were canceled on Tuesday, according to tracking service FlightAware.com. More than 220,000 homes and businesses were without power at the storm's peak.
The storm capped an unusually mild winter, with otherwise below-normal snowfall.
Six weather-related fatalities included the death of a 16-year-old girl in a single-car crash in Gilford, New Hampshire, according to the city police department.
A snow plow driver was killed in Longmeadow, Massachusetts, local police said, and four older people died clearing snow in Milwaukee County, Wisconsin, the local medical examiner said.