The first man shot by Kyle Rittenhouse in Kenosha, Wisconsin last year in close proximity to the teenager, with his hand over the barrel of the rifle the teen was carrying, a pathologist testified on Tuesday.
Rittenhouse was being chased by Joseph Rosenbaum through the parking lot of a car dealership on Aug. 25, 2020, according to video footage shown in court and a witness who was closest to the pair.
Drone footage introduced for the first time on Tuesday showed the adult closely tracking the teen, who turned around and fired shortly after another person opened fire nearby.
Dr. Doug Kelley, a pathologist with the Milwaukee County medical examiner's office, told the court that the wounds Rosenbaum suffered and videos he reviewed showed the man's left hand was "in close proximity or in contact with the end" of Rittenhouse's rifle, or the barrel.
At one point, he agreed that it was within inches if not touching.
Most of the soot stippling was around the palm area of Rosenbaum's hand, with little around the baby finger, he also said while being quizzed by Mark Richards, one of the defendant's lawyers.
The locations of the gunshot wounds combined with the footage could be seen as indicating Rosenbaum was lunging for Rittenhouse's weapon, which a witness said he saw, Kelley agreed.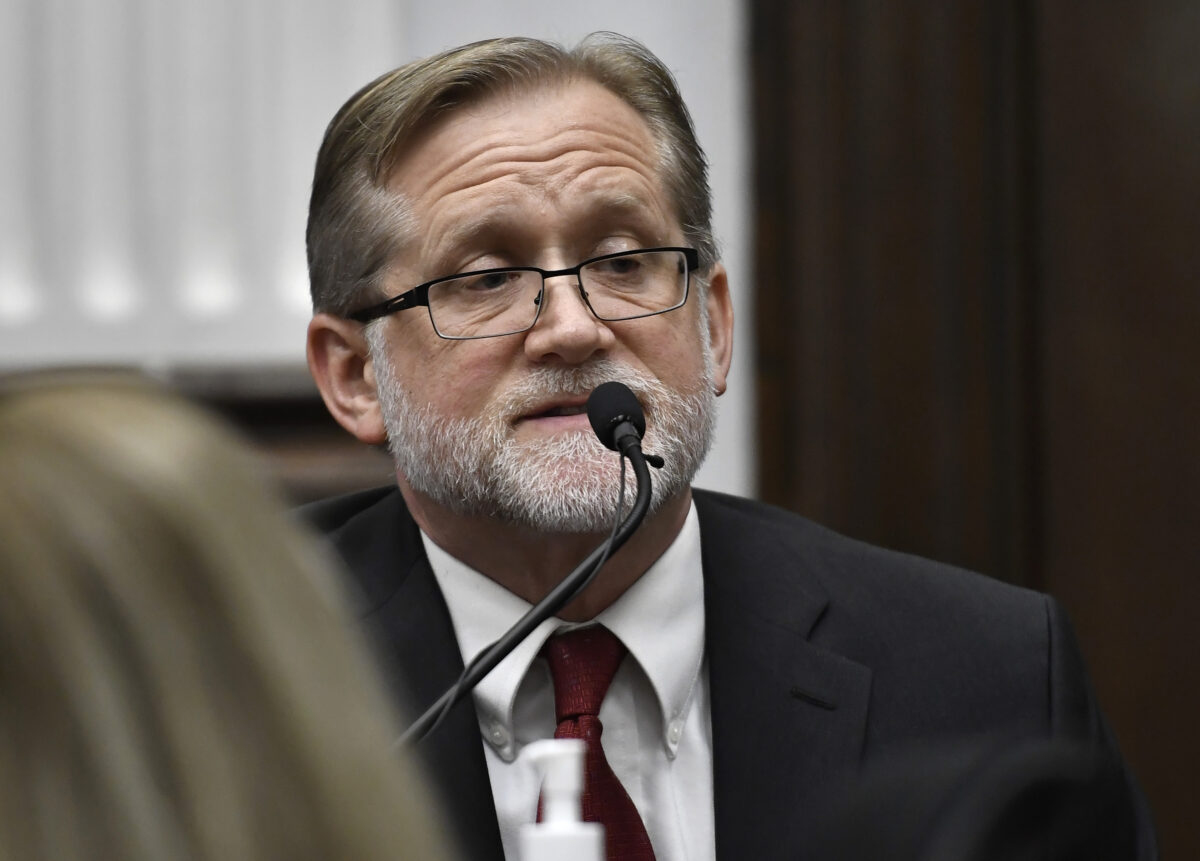 But under cross-examination, he said that the injuries were also consistent with falling after being struck in the hip, with Rosenbaum's momentum possibly carrying him forward.
The prosecution rested its case after hearing from Kelley and James Armstrong, a senior forensic imaging specialist with Wisconsin State Crime Lab in Milwaukee.
The first defense witness, former Car Source employee Nicholas Smith, told the court that he received a call on the morning of Aug. 25, 2020, from one of the company's owners, asking him to help protect it against rioters following several nights of tumult. He agreed, and he, Rittenhouse, and others ended up trying to guard the dealerships the business owns.
Car Source owners have said they did not ask for protection.
Rittenhouse was charged with multiple murder counts for shooting Rosenbaum and two others in Kenosha last year. He says he did so in self-defense, a claim that has been bolstered during the trial by witnesses and police experts. Prosecutors argue he was reckless, noting he was the only person who shot anybody that night.