Finland became the third European county with a confirmed coronavirus case on Wednesday, following cases in France and Germany.
The young woman traveled to Finland from Wuhan on Jan. 23. Symptoms developed on Jan. 26.
"The 32-year-old from Wuhan came to the emergency room yesterday and she was taken for evaluation and examination," Markku Broas, senior physician of the Health Care District of Lapland, said at a press conference at a hospital in Rovaniemi.
Along with respiratory symptoms, the woman had a fever, he said.
The woman remains in isolation in Lapland's central hospital in northern Finland, the Finnish Institute for Health and Welfare said in a statement.
The institute said that some 15 other people may have been exposed and that their condition is being monitored by authorities.
On Tuesday, national carrier Finnair became the first European airline to cancel flights to mainland China, after suspending its routes to Nanjing and Beijing's Daxing airport until the end of March.
Finnair, which sees its Asian connections as a cornerstone of its business strategy, is just one of the airlines affected by the growing fears about the spread of the new flu-like virus. While many travelers on Finnair flights from China fly on to mainland Europe after a stopover in Helsinki, Finnish Lapland is an increasingly popular winter travel destination among Chinese tourists who arrive to see the aurora borealis or to visit a Santa Claus Village in Rovaniemi.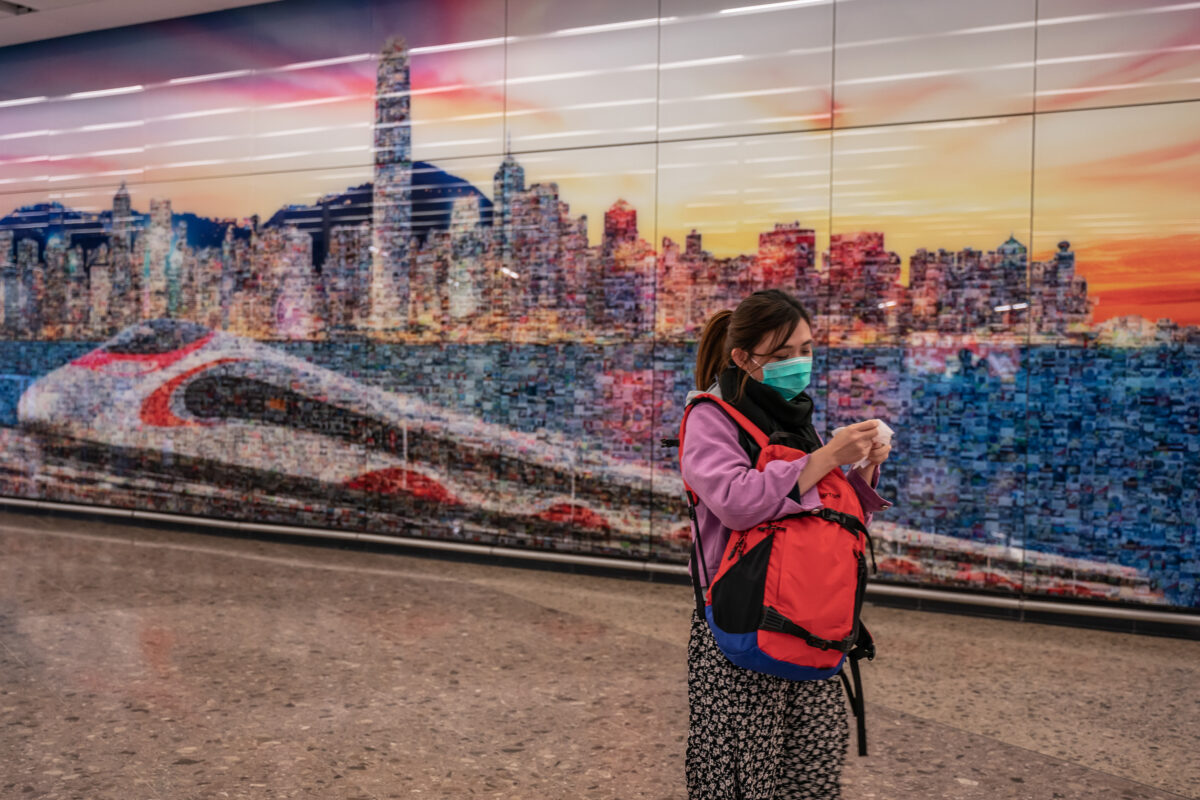 The World Health Organization declined last week to declare a global health emergency over the coronavirus but said Wednesday it would reconvene to reconsider following the spate of new cases.
Finland is the 17th country with at least one confirmed coronavirus case. The new virus has spread widely in Asia, infecting patients in Malaysia, Nepal, Japan, South Korea, Cambodia, Sri Lanka, Thailand, and Vietnam. Cases have also been confirmed in Australia, Canada, and the United States.
The United Arab Emirates was the first country in the Middle East to confirm any cases of the coronavirus, saying a family of four Chinese tourists tested positive.
The respiratory virus was first identified in Wuhan last month. The source has not been identified. Coronaviruses are a large family of viruses, some of which cause illnesses in humans. Others infect animals.
"This virus probably originally emerged from an animal source but now seems to be spreading from person-to-person," the U.S. Centers for Disease Control and Prevention said on its website. The analysis showed similarity to a coronavirus that circulates among bats, an official at the agency said this week.
The last two major coronaviruses to infect humans were SARS and MERS; the former came from civet cats, the latter came from camels.
Reuters contributed to this report.