If receiving a fine didn't seem like enough of a reason to avoid parking in front of a fire hydrant, a Canadian driver was greeted with something far more shocking than just a ticket this past week. After parking directly in front of a fire hydrant needed for access to fight a nearby fire, a driver was greeted with both rear windows smashed and a ticket for their poorly chosen parking spot.
When a fire broke out in a nearby industrial basement, firefighters needed quick access to the closest fire hydrant to avoid spreading of the fire within the building. The closest fire hydrant, however, was completely blocked by a civilian SUV, leading firefighters to resolve the situation in the quickest way that would also damage the car the least.
Windows smashed, ticket issued as parking job interferes with firefighters https://t.co/lwj8lwtQnE pic.twitter.com/yMFNx02iL9

— CBC Canadian News (@CBCCanada) July 23, 2019
The rear windows of the SUV were smashed so that a massive firehose could be passed through the interior of the car so that firefighters could start truly fighting the fire. They had attempted to run the hose under and around the car unsuccessfully, and the hose could not be placed on the hood or top of the vehicle as severe body damage would have occurred.
Fighting the fire became even more difficult after its problematic beginning, as the fire had started in a basement full of very flammable and disorganized packages. The basement was so disorganized and full that firefighters could barely maneuver themselves and their heavy equipment to properly fight the spreading fire.
Matters were made worse due to the intense summer heat, which caused firefighters to only be allowed to fight the fire in 30-minute shifts. Luckily, after the proper fire hydrant attachment allowed for adequate water access, the blaze was successfully extinguished in four hours with no reported injuries to anyone involved.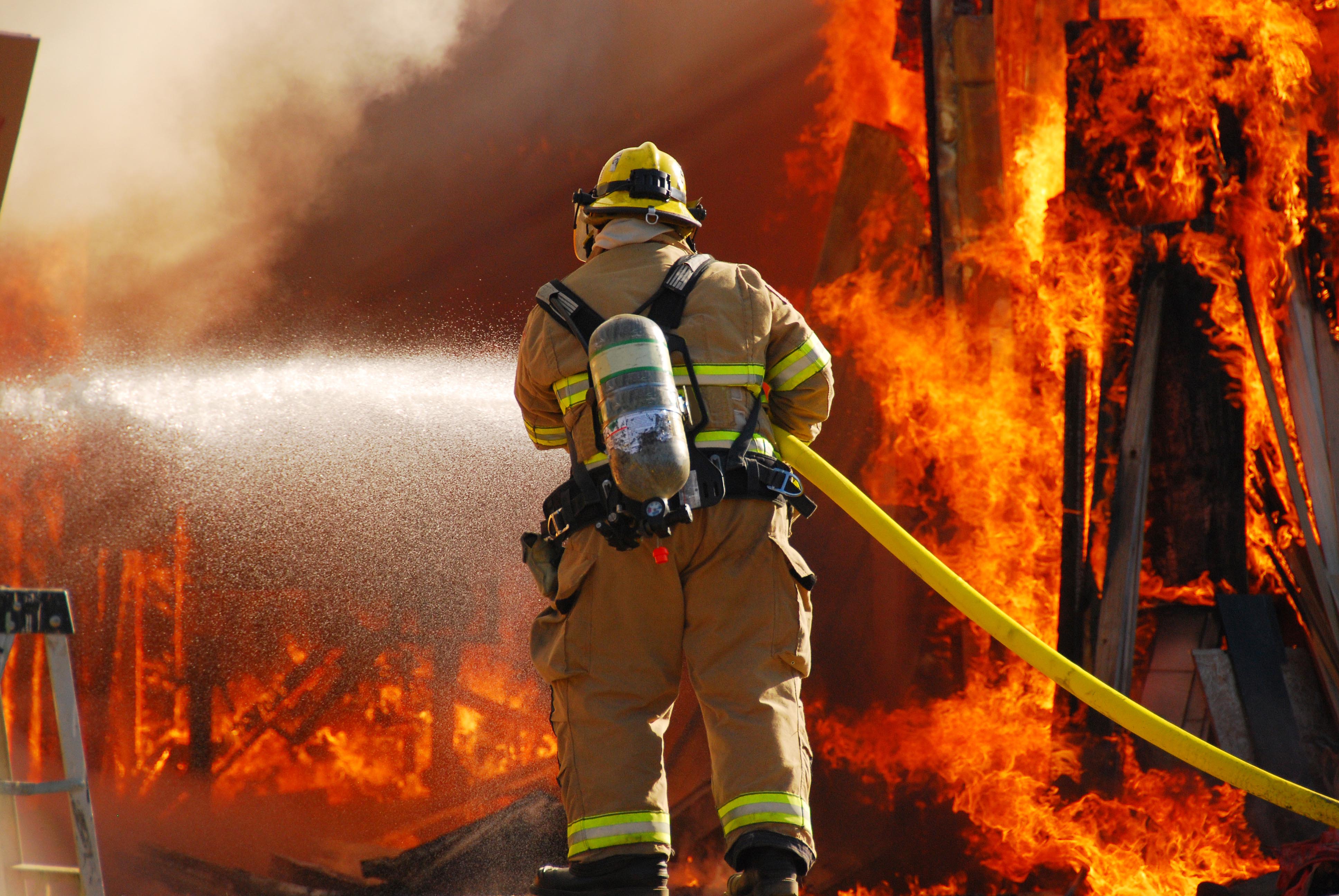 Want to follow up on the veh/fire hose pic. There DOES NOT have 2 be a sign stating no parking in front of a hydrant- this was covered when we all obtained our DL. I spoke with fire last eve. They need water- they will get water. The hose could not have went under or around.

— HRP Traffic Cop (@HRPTrafficCop) July 23, 2019
News and images of the unusual circumstances began to flood social media with many ridiculing the driver of the vehicle for poor judgement in their parking. Some found the smashing of the windows to be too extreme of a reaction and stated a sign near the fire hydrant states parking is allowed nearby, which could have confused the driver.
The chief of police commented that parking in front of fire hydrants is never allowed, no matter what nearby signs may state. The driver was only fined for parking near the fire hydrant and not for impeding emergency vehicles, as the smashed windows seemed to be enough penalty to even the score.
If a lesson is to be learned from this unfortunate situation, never park in front of fire hydrants no matter what nearby signs may state; and always remember the lives of those who protect us from fires are far more important than a convenient parking spot, especially if you would like to keep your wallet and the windows of your car fully intact.
Can we please stop with any excuses or "devils advocates" with this? Known the rules. If you don't, face the consequences and learn the hard way when you break them.

And why would you want to make first responders' jobs anymore difficult than they are?? pic.twitter.com/rcMyVUlmSD

— Notorious K.E.V.™ (@runklefester) July 23, 2019