VENTURA, California—Firefighters hope gain further control on Tuesday of a wildfire, the fifth-largest in California's history, as relentless wind gusts and bone-dry weather conditions are expected to persist.
The blaze, known as the Thomas Fire, which has burned 231,700 acres in Ventura and Santa Barbara counties about 100 miles northwest of downtown Los Angeles, grew but at a slower pace, the Department of Forestry and Fire Protection (Cal Fire) said.
But strong wind gusts of up to 40 mph (65 kph) and extremely low humidity that are expected through Thursday will continue to pose a challenge to firefighting efforts, the National Weather Service said.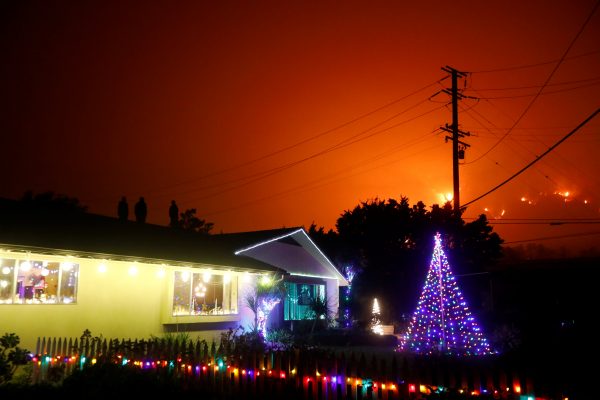 "That combination of winds and very low relative humidity leads to critical fire conditions and can allow for a potential of significant fire growth and fire behavior," National Weather Service incident meteorologist Rich Thompson said at a community meeting on the fire on Monday evening.
About 7,000 firefighters were battling the blaze that has destroyed about 800 structures including more than 680 homes, Cal Fire said.
Dry vegetation that has not burned in 50 years are acting as fuel for the fire in the mountains southeast of Santa Barbara and northwest of Ventura, spokesman Ian McDonald said.
"Because the slopes are so steep and the terrain is so rocky, it is actually quite dangerous," he said. "We are not going to put firefighters in harm's way half way up a steep rocky slope. We are going to wait for the fire comes to us and extinguish it where it is safe."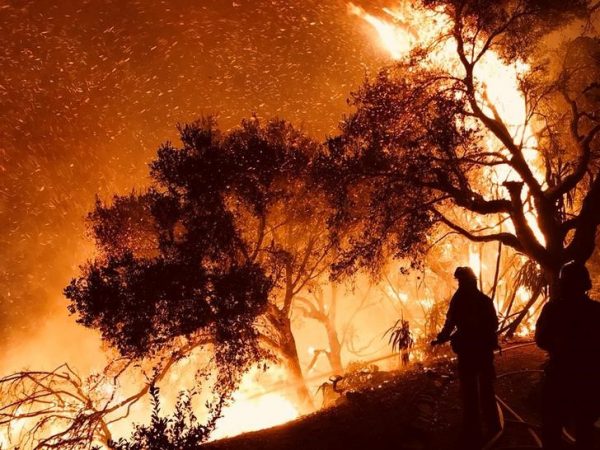 Public schools in Santa Barbara and some school systems nearby have canceled classes this week and will not reconvene until the annual winter break is completed in January, said Santa Barbara Mayor Helene Schneider.
Some of the other fires burning over the past week in San Diego and Los Angeles counties have been largely controlled by the thousands of firefighters on the ground.
The Creek and Rye fires in Los Angeles County were both at least 90 percent contained, officials said, while the Skirball Fire in the posh Bel Air neighborhood of Los Angeles was 85 percent contained.
North of San Diego, the 4,100-acre (1,660 hectare) Lilac Fire was also 90 percent contained on Monday, after destroying 151 structures.