A fire official in Dayton, Ohio, revealed that a tornado was heading straight toward Dayton Children's Hospital earlier this week.
But, according to the official, the tornado changed course "miraculously."
Dayton Fire Chief Jeffrey Payne told the Dayton Daily News: "Miraculously, I do not know how this happened, but we are grateful it went around Children's Hospital."
"It amazes me. It was going in a trajectory straight for the hospital and went in a different direction before it got there," he said.

According to the Daily News in an account of the tornado's devastation, "Given the extent of the tornado's devastation, officials said it's 'miraculous' no one was killed or seriously injured. The word 'miracle' surfaced time and again Tuesday."
On May 30, many parts of the United States were in recovery mode amid damaging storms, floods, and tornadoes.
Strong storms that moved through West Virginia on May 29, killing a 55-year-old woman in Roane County, according to The Weather Channel. A tree fell on her as she was going to her mailbox.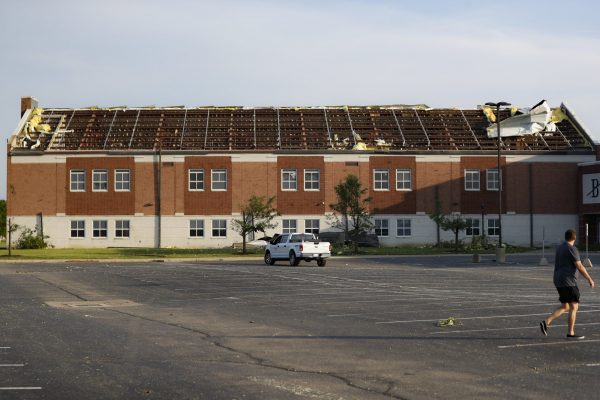 CNN Wire reported that there have been reports of tornadoes for the past 14 days across the United States, which is the longest streak on record.
"We have active periods similar to this every few years, but there is normally 1 or 2 days interspersed where the pattern shifts and we get a break with no tornadoes for a day or two," CNN meteorologist Brandon Miller said.

He blamed the jet stream pattern over the United States, saying it has been locked in the same place for days, causing cooler and wetter conditions on the West Coast and hotter and drier conditions in the East Coast.
"Where those two different air masses meet, you get ripe conditions for severe weather," Miller said.

The jet stream is forecast to shift on May 30, likely slowing down the outbreaks of severe weather.
Across the mid-Ohio valley, more severe weather is forecast on May 30, says AccuWeather. Southeastern Ohio, Maryland, Pennsylvania, and West Virginia could be affected.
.@ReginaMillerWX explains why the Carolinas won't have to wait for the big line of storms to see tornadoes Friday: https://t.co/i531O20CD2

— AccuWeather (@accuweather) April 19, 2019
Wind, heavy rains, and flooding could be a factor, the forecast said.