The American Hospital Association (AHA) said April 1 that federal authorities have thousands of ventilators in reserve and will distribute them to needy states according to a new process.
The Federal Emergency Management Agency (FEMA) has 10,469 ventilators—devices that help seriously ill patients breathe—and plans to ship them to states "in the amount needed to manage the immediate crisis," AHA said in a statement.
"FEMA defines 'immediate' as requirements necessary to sustain life within a 72-hour window," according to the statement.
To request ventilators from the national stockpile, states and tribal governments will have to demonstrate the urgency of their need for the devices. That includes sharing information about current equipment stockpiles and hospital beds.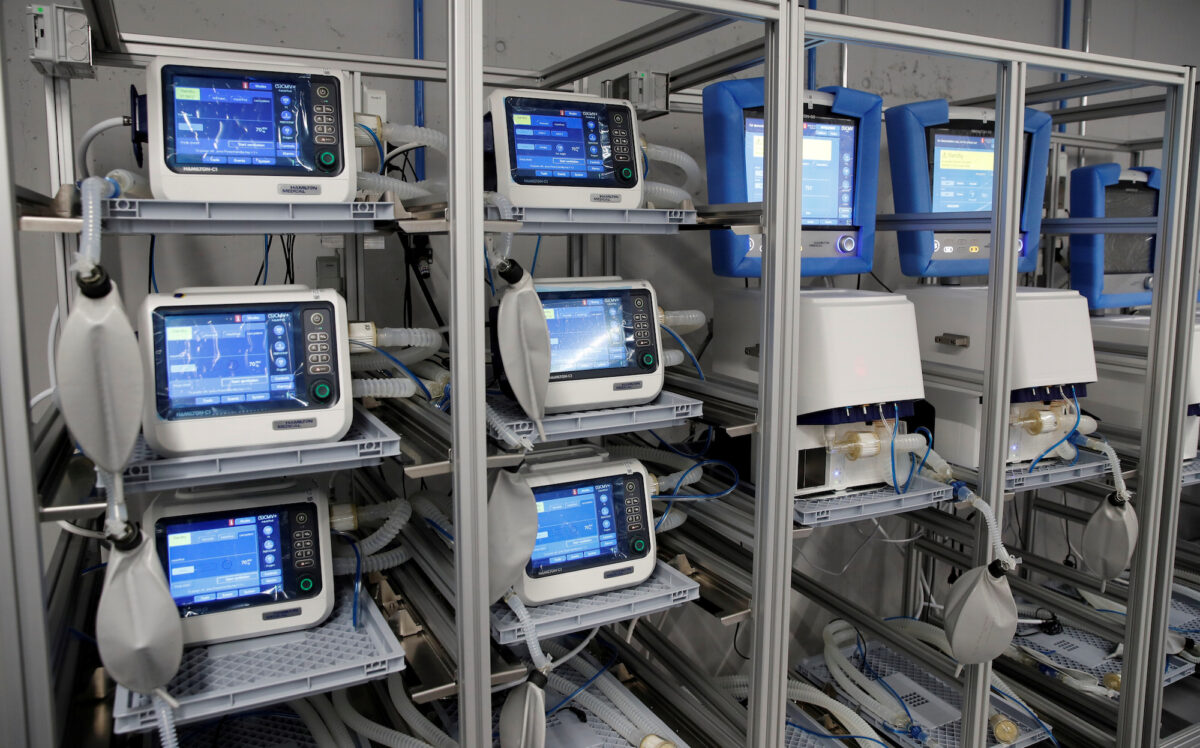 In a briefing April 1, President Donald Trump said that about 10,000 ventilators from the national stockpile were in the process of being allocated.
"We have, as you know, almost 10,000 ventilators, which we need for flexibility," Trump said at the White House briefing with the COVID-19 task force.
"It sounds like a lot, but it's not. Because, as you see on the board from yesterday, as this scourge, as this plague, as this virus moves—it moves very fast—and we don't know yet whether we're going to need it in Louisiana, in New York, you know, wherever it may be," Trump said.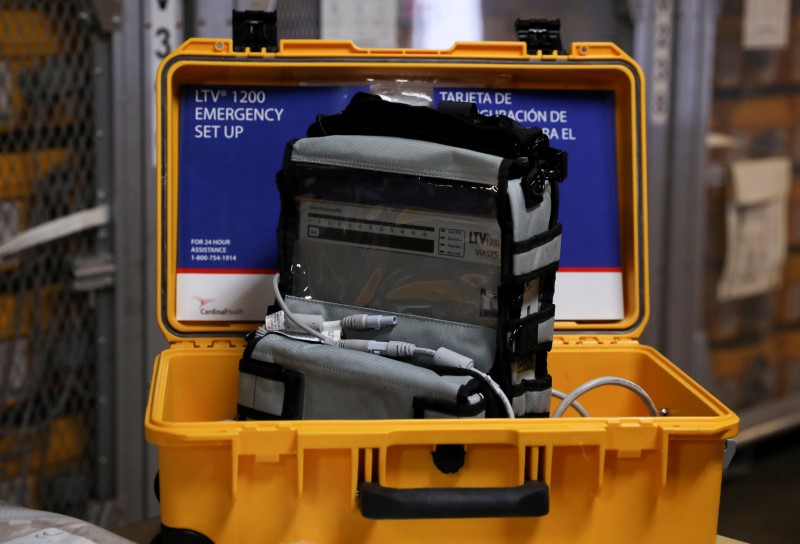 "We're going to be shipping out—we've already agreed to ship out over 1,000 today to different sites, different locations. But we have to have the flexibility of moving the ventilators to where—to where the virus is going. And we'll be able to see that—you know, we'll be able to see that from charts a couple of days in advance," Trump said.
Federal officials have said that 400 of the machines had been earmarked for Michigan, 300 for New Jersey, along with 150 each for Louisiana and Illinois, and 50 for Connecticut, the Washington Times reported.
The report indicated that those 1,050 machines would be delivered by April 2.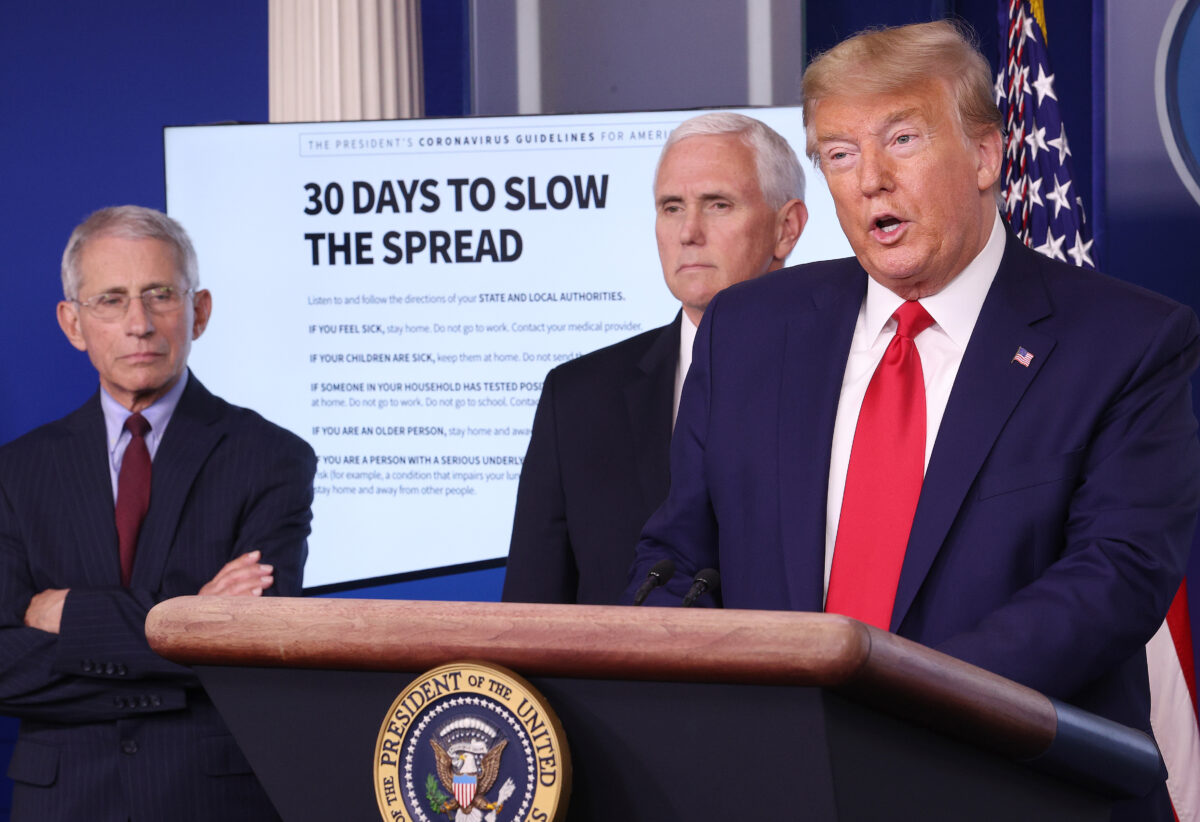 Trump said there were "a lot more" ventilators coming in and that nearly a dozen companies were producing the devices.
"We're soon going to have more ventilators than we need. We're building thousands of ventilators right now. Now, it takes a period of time to build them. And again, nobody could have known a thing like this could happen. We're building thousands. We will fairly soon be at a point where we have far more than we can use, even after we stockpile for some future catastrophe, which we hope doesn't happen." Trump said.
He said that in time, a reserve of the devices would be built up, and the United States would supply them to other countries.
"We're going to be distributing them—the extras—around the world. We'll go to Italy, we'll go to France. It will go to Spain, which is, you know, very hard hit."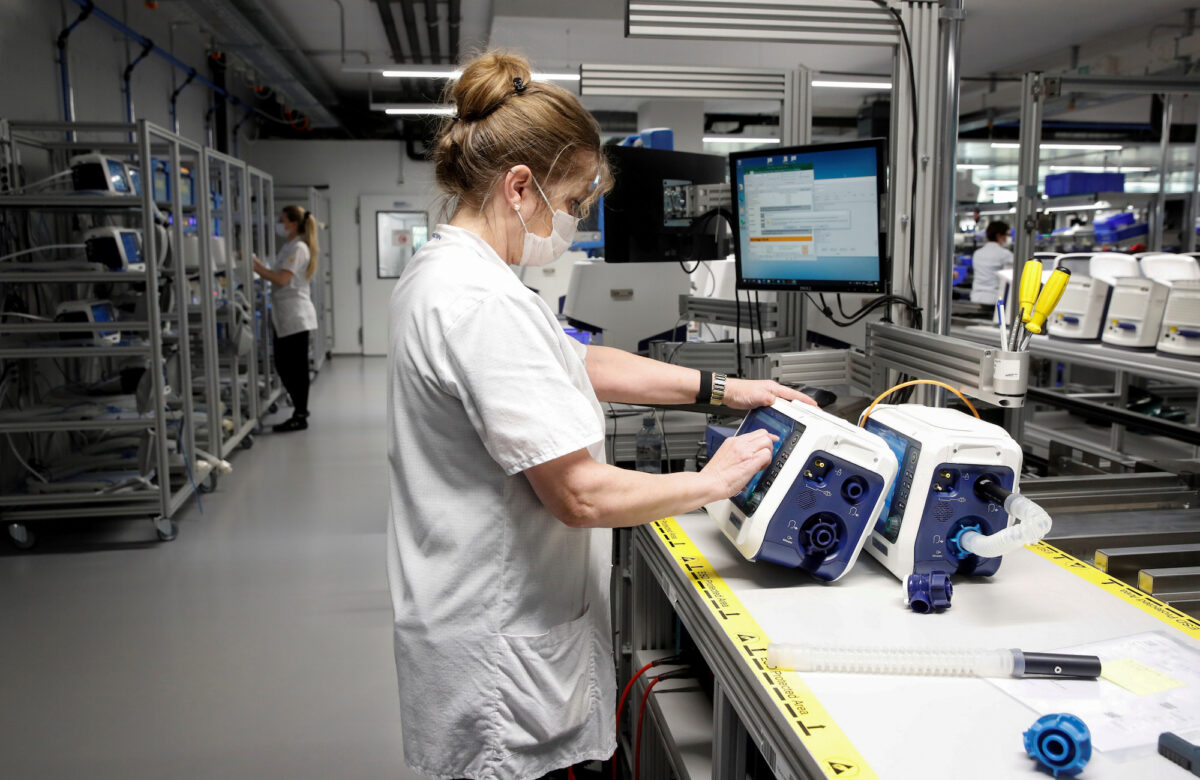 Four new states imposed sweeping stay-at-home directives on April 1 in response to the CCP (Chinese Communist Party) virus pandemic, putting more than 80 percent of Americans under lockdown, as the number of deaths in the United States nearly doubled in three days.
The governors of Florida, Georgia, Mississippi, and Nevada each instituted the strict policies on a day when the death toll from COVID-19 shot up by 925 to more than 4,800 nationwide, with 214,000 confirmed cases, according to a Reuters tally.
A total of 39 states and the District of Columbia are now requiring residents to stay home except for essential trips, such as to the doctor or grocery store.
White House medical experts have forecast that even if Americans hunker down in their homes to slow the spread of COVID-19, some 100,000 to 240,000 people could die from the respiratory disease caused by the CCP virus, commonly known as novel coronavirus.
Since 2010, the flu has killed between 12,000 and 61,000 Americans each year, according to the U.S. Centers for Disease Control and Prevention. The 1918–1919 flu pandemic killed 675,000 in the United States, according to the Centers for Disease Control and Prevention.
Reuters contributed to this report.