Actress Felicity Huffman became emotional while she plead guilty on Monday, May 13, to charges of her involvement in the college admissions bribery scandal.
The "Desperate Housewives" star is among 50 people accused of participating in a nationwide scam that allowed wealthy parents to cheat and use bribes to secure spots for their children at top universities like Yale, Georgetown, and USC.
At the federal court, Huffman, 56, cried when she pleaded guilty to paying an admissions consultant, William "Rick" Singer, $15,000 to have a proctor correct her older daughter's answers on the SAT, according to NPR.
She told the judge that her daughter was unaware of the scheme. She said her daughter had received legitimate grants for extra time to do her tests.
"Everything else … I did," she said, referring to the charges.
Authorities said she was also going to do the same with her young daughter, but in the end, she did not go ahead with the plan.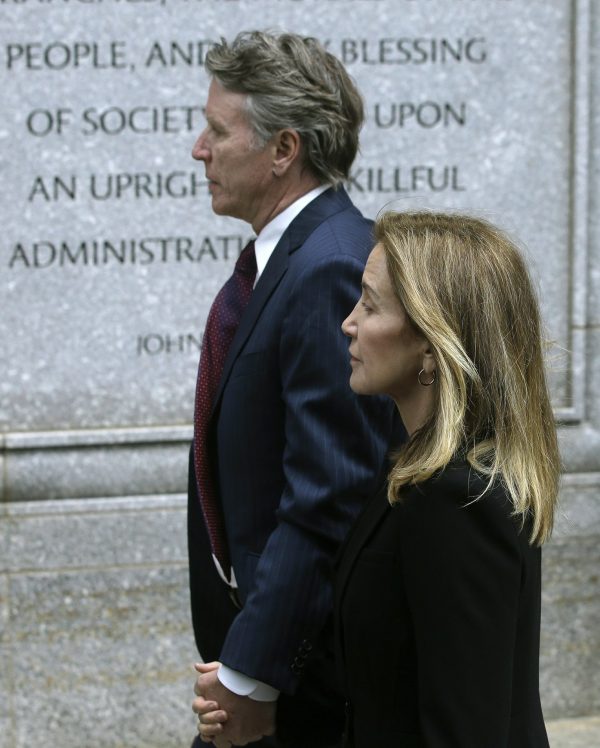 In April, Huffman apologized in a statement and said she felt "deep regret and shame" over what she had done, adding that she would accept full responsibility for her actions.
"I am ashamed of the pain I have caused my daughter, my family, my friends, my colleagues and the educational community. I want to apologize to them and, especially, I want to apologize to the students who work hard every day to get into college, and to their parents who make tremendous sacrifices to support their children and do so honestly," Huffman said.
"My daughter knew absolutely nothing about my actions, and in my misguided and profoundly wrong way, I have betrayed her. This transgression toward her and the public I will carry for the rest of my life. My desire to help my daughter is no excuse to break the law or engage in dishonesty," she added.
Prosecutors are recommending a sentence of four to 10 months in prison. They added that since Huffman pleaded guilty, they would seek the lower end of the penalty of four months. The judge could also make the decision to not give her any jail time.
Her sentencing date is scheduled for Sept. 13.
Actress #FelicityHuffman pleaded guilty to participating in the #CollegeAdmissionsScandal, saying she will accept the consequences.

She was arrested in March and charged with paying $15,000 to have a proctor boost her older daughter's SAT score. https://t.co/JbSnPyzagC

— The Epoch Times (@EpochTimes) May 13, 2019
While Huffman has chosen to plead guilty, other parents have decided to challenge the charges.
Actress Lori Loughlin and her fashion designer husband Mossimo Giannulli pleaded not guilty on April 15 to charges of conspiring to commit money laundering and mail fraud. The couple allegedly paid a fraudulent nonprofit run by William "Rick" Singer $500,000 to get their daughters, YouTube star Olivia Jade, 19, and Isabella into USC, while allegedly lying about the athletic ability of their children.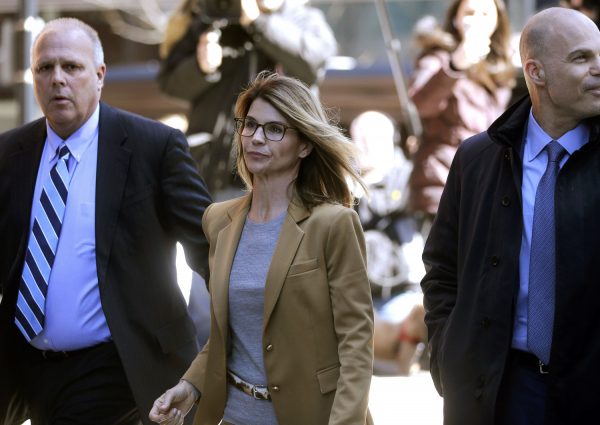 The couple was each charged with conspiracy to commit money laundering and conspiracy to commit fraud and honest services mail fraud. Each charge carries a possible sentence of up to 20 years in prison in addition to a combined total of up to $750,000 in fines.
Moreover, Singer has already pleaded guilty to charges including racketeering conspiracy. In an effort to get a lenient sentence, the consultant started cooperating with authorities last year where he secretly recorded his conversations with Loughlin, Huffman and other parents.
The Associated Press contributed to this report.