Four Mexican nationals were extradited back to the United States, on April 26 and May 2, to face charges for egregious sex trafficking offenses committed in both countries, as detailed in a 23-count indictment.
The 16-page indictment (pdf) alleges that the defendants were members of an international sex trafficking organization that exploited and trafficked women and children, in both Mexico and the United States, from 2000 to 2016.
The traffickers used "romantic promises, physical and sexual violence, threats of the same, lies and coercion to force and coerce adult and minor women" to work as prostitutes in both countries, according to the indictment. The organization operated largely as a family business.
"Sex trafficking is a heinous crime that violates both the rule of law and the most basic standards of human dignity," Geoffrey S. Berman, the U.S. attorney for the Southern District of New York, said in a statement. "The scope of devastation these defendants allegedly inflicted on countless victims is beyond comprehension. But now they face significant criminal charges in an American court, and will have to answer for their allegedly reprehensible actions."
Berman announced the extraditions on May 4, with Acting Assistant Attorney General John M. Gore and Angel M. Melendez, special agent in charge of the New York field office of ICE's Homeland Security Investigations.
The extraditions come as the Trump administration is pushing for enforcement of border laws as thousands of illegal immigrants, mostly from Mexico and Central America, continue to illegally cross the southern border.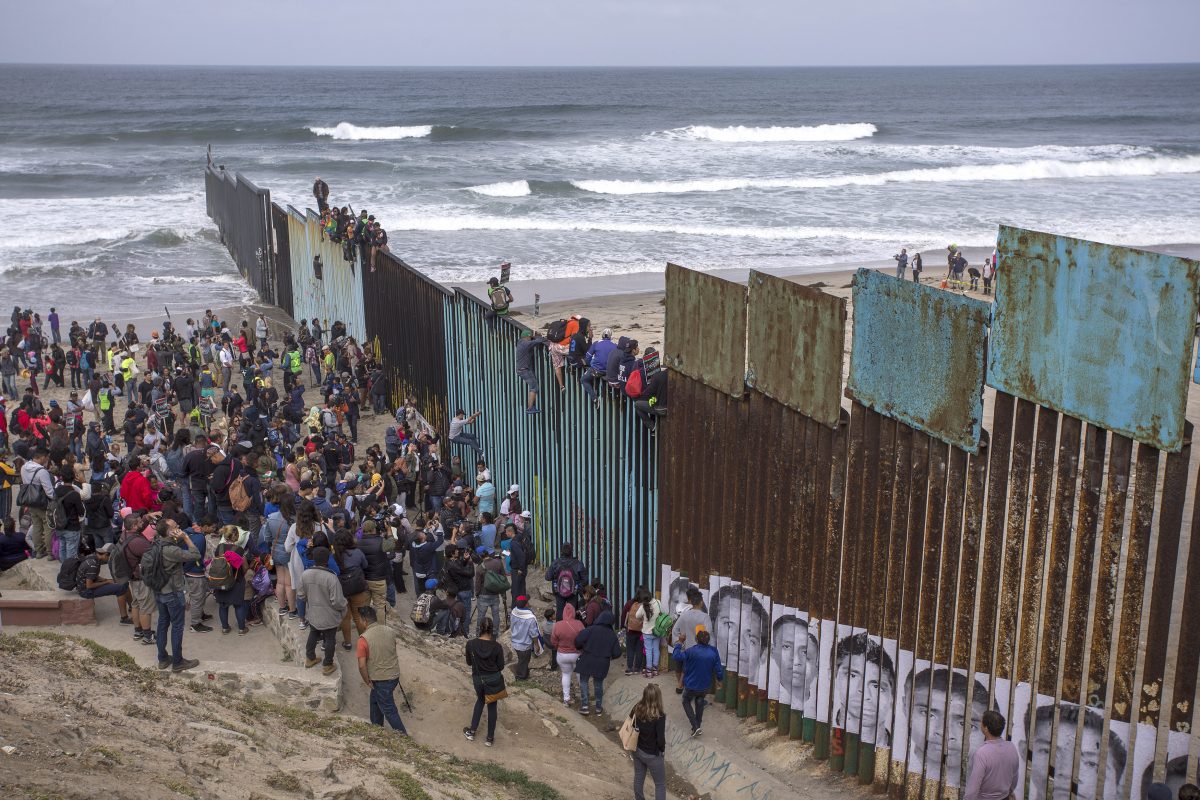 "Our immigration laws in this country are a total disaster," President Donald Trump said during a press conference on April 30. "We are a nation of laws—we have to have borders. If we don't have borders, we don't have a country."
Out of the four nationals, Efrain Granados-Corona and Emilio Rojas-Romero were extradited to the United States from Mexico on April 26, while Alan Romero-Granados and Pedro Rojas-Romero were both extradited on May 2, according to the Department of Justice.
"These four individuals were transported more than 2,000 miles from Mexico to be held accountable for the callous criminal actions alleged in this case," Melendez said in the release. "Now these traffickers will face justice where they allegedly made their income, right here in New York."
Six defendants, including the four that were recently extradited, were arrested in Mexico and taken into government custody after the U.S. government requested provisional arrest warrants back in August 2016. Julio Sainz-Flores, the fifth defendant, was previously extradited in June last year, while the sixth, Juan Romero-Granados, remains in Mexico, pending extradition proceedings.
Since taking office, Trump has vowed to battle international human trafficking rings and has emphasized border security as an important deterrent.
"The drugs are a big factor, but … human trafficking is worse than it's ever been in the history of this world. And who would think in this modern-day age?" Trump said on April 19. "So it really is a big problem."
Based on data published in government releases and media reports, nearly 3,300 victims of human trafficking have been rescued around the world and more than 5,300 suspects have been arrested since Trump took office.
Last month, nearly 350 victims of modern-day slavery were rescued as part of a coordinated police raid across 13 countries in the Americas by Interpol. About 500 officers helped to arrest 22 people after the victims comprising of men, women, and children were found working in nightclubs, farms, mines, factories, and open-air markets. Some worked in extremely cramped conditions.
Recommended Video:
Trump Leads a Listening Session on Domestic and International Human Trafficking