The body of a FedEx worker was found outside amid freezing temperatures, but officials said they're not sure if the bitter cold contributed to the death.
The body of the 69-year-old man was found outside of a FedEx Freight facility in East Moline, Illinois, on the morning of Jan. 31.
"A co-worker who was going to his semitrailer to work found the man's body," Rock Island County Coroner Brian Gustafson told the Quad City Times.
"It appears to be a medical issue or natural, but we won't know if the frigid temperatures played a part until after the autopsy," he added.
Authorities weren't sure how long the body was there. An autopsy was planned to determine the cause of death.
The investigation also included reviewing security footage from cameras around the facility, reported WQAD. There were no significant signs of foul play, East Moline Police Department Capt. Darren Gault said.
At least a dozen deaths occurred across the United States during the cold snap caused by a polar vortex. Some were definitely caused by the weather while the connection in others wasn't clear.
Temperatures plunged into the minuses across the Midwest with voluminous amounts of snow and ice in some areas, including Northeastern states such as Pennsylvania and New York.
Chicago recorded a low of -21 degrees Fahrenheit on Thursday, just slightly above the city's lowest-ever recorded temperature of -27 degrees. Other major cities saw similar temperatures. Harsh winds caused the low temperatures to feel even colder and made the weather even deadlier.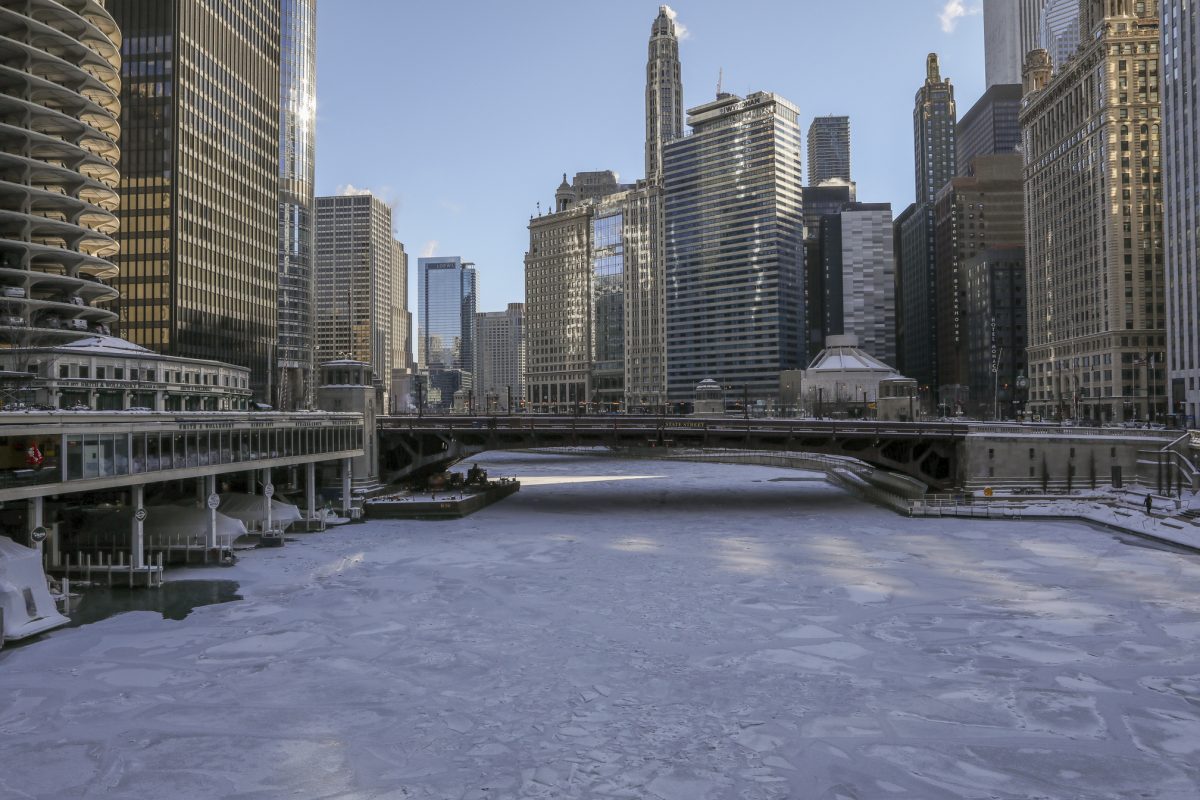 According to the National Weather Service, the wind chills seen this week can cause frostbite on exposed skin in as little as 10 minutes.
Frostbite is a bodily injury caused by freezing that results in loss of feeling and color in affected areas. It most often affects the nose, ears, cheeks, chin, fingers, or toes. Frostbite can permanently damage the body, and severe cases can lead to amputation, according to the Centers for Disease Control and Prevention.
Emergency rooms were seeing a number of patients rushed in with cold-related injuries. In Illinois, for instance, at least 144 people made hospital emergency room visits due to such injuries, with at least 65 visits in Chicago and at least 75 outside Chicago.
The Illinois Department of Health said that the injuries were from either hypothermia or frostbite and that least one person died from cold-related injuries.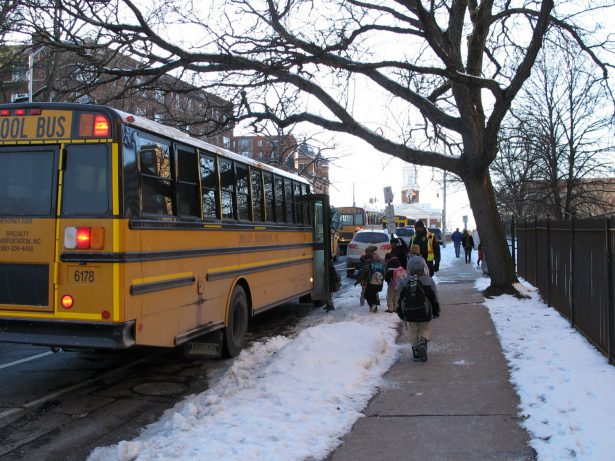 Are School Districts Going 'Soft'?
As a blast of Arctic weather swept across the country, Waterbury Schools Superintendent Verna Ruffin consulted forecasts and transportation officials before making the call: Schools in the hilly Connecticut city would delay opening by two hours Thursday. Within hours, social media was ablaze with criticism.
Some parents said schools should be closed entirely due to temperatures near zero degrees. With little snow on the ground, others questioned why schools should be affected at all.
The extreme weather that shuttered schools across a swath of the northern United States this week spurred similar debates over when such calls are appropriate, and whether school districts today might be getting "soft," as suggested by Kentucky's governor.
The debates also provoked conversations about the disruptions of school closures or delays on working families and poor students.
In making her decision to delay the start of school in Waterbury, Ruffin said she was worried about children walking to school on icy streets without sidewalks—and especially children who would be counting on eating breakfast and lunch at the school cafeterias. In Waterbury, three-quarters of the students are in families below the income threshold to qualify for free or reduced-price meals.
"I am concerned about what happens if a child might be at home and there is no food," she said. "That warm building for them might be the school."
Superintendents in hundreds of districts had to wrestle with similar decisions during this week's punishing cold snap. In Midwestern cities like Chicago and Minneapolis, it was a simple call given the temperatures that plunged to around 30 below zero, with wind chills much worse. It was a tougher decision on the East Coast, where it was cold and potentially dangerous, but not quite life-threatening.
Kentucky Republican Gov. Matt Bevin said he was being slightly facetious when he told a radio station that closing schools for cold weather "sends messages to our young people that if life is hard you can curl up in the fetal position somewhere."
In the debate touched off by his comments, many have pointed to the class divide between working parents that are inconvenienced by delays and poorer families that might not have a car to bring their children to school.
Raenette Riddick, whose daughter attends Catholic Academy of Waterbury, Connecticut, said she understands the struggles of those who have to scramble to find childcare or whose children have to walk to school. But, she adds, it's unfair to lay all the blame at the feet of school officials.
"We tend to view things from a very one-sided angle without appreciating everything that school officials are looking at from a balcony view," she said. "And we're looking at it from the floor."
The Associated Press contributed to this report.
From NTD News