The Australian federal government is preparing to expand its financial support measures for New South Wales (NSW) as COVID-19 cases in Sydney reached over 100 today.
Prime Minister Scott Morrison and Treasurer Josh Frydenberg discussed how to broaden the federal government's financial assistance with their NSW counterparts in a call over the weekend after small businesses in Sydney go back to providing limited services without the safety net of JobKeeper that was available during the previous lockdown in NSW.
Frydenberg has previously ruled out bringing back JobKeeper as an option after he rejected NSW Treasurer Dominic Perrottet's letter requesting the reinstatement of the wage subsidy.
The two levels of government had previously agreed to a deal where the federal government would provide financial assistance to individuals, while the state would support businesses.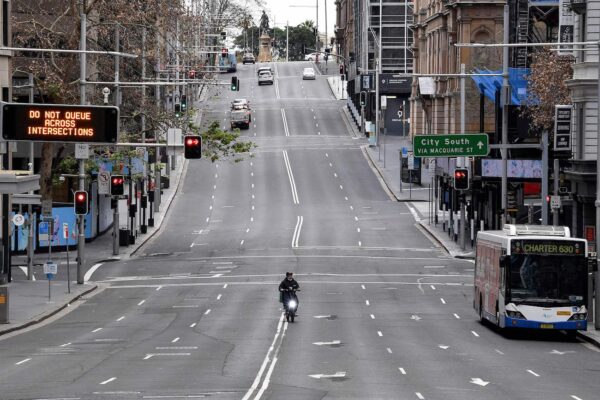 However, as the daily case numbers continue to climb, NSW Premier Gladys Berejiklian has admitted that the latest one-week extension of lockdowns is likely to be extended again, adding more stress to business owners.
"I don't think it is helpful talking about scenarios at this stage but … it is not likely, in fact, almost impossible, for us to get out of lockdown on Friday," Berejiklian told reporters on Monday. "But we will be able to provide you further information as soon as that comes to hand."
Perrottet said the state government would spend $1.4 billion to aid small businesses who are struggling under lockdown, then added that the government would need to do more in the face of a longer lockdown period.
"We are currently working on another package to complement what we've already put there and continue constructive discussions with the Commonwealth government about any support that they might be able to offer our businesses," Perrottet told Sky News Australia on Sunday.
The Commonwealth is expected to announce an assistance scheme for NSW businesses and individuals after the Expenditure Review Committee discuss the issue on Monday. The result will likely be an assistance scheme on a nation-wide scale rather than one targeted for Sydney.
The Council of Small Business Organisations Australia (COSBOA) is calling for very clear indications and guidance from the government, emphasising that confusing messages were not being helpful.
"Lets face it, small businesses are wearing the financial burden of this [lockdown]," COSBOA interim CEO Alexi Boyd told ABC radio. "It's never pleasant to let people go or tell people they're not going to be able to work. So all of this is just a compounding effect for the stress."