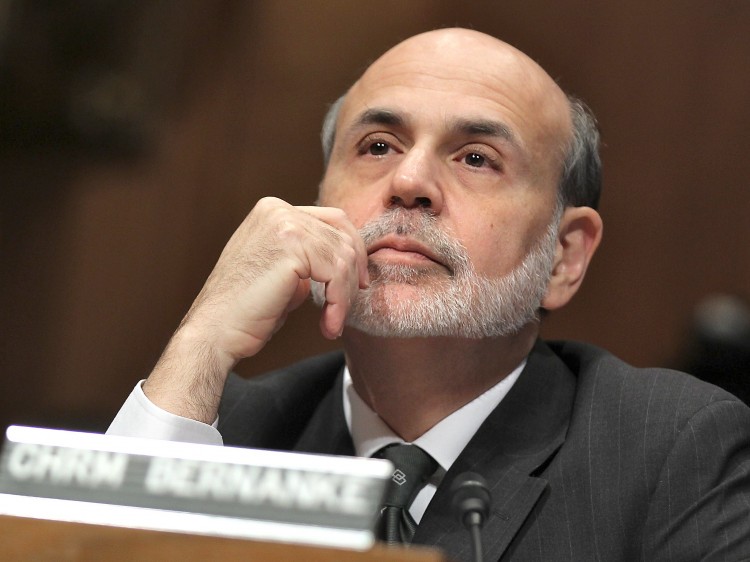 NEW YORK—Federal Reserve Chairman Ben S. Bernanke maintained his skepticism of U.S. economic growth on Tuesday, stating that the central bank would continue to hold near record lows until at least 2014, in an effort to stimulate economic activity.
The Fed has kept its benchmark interest rates near zero for much of the past three years.
In a Senate Budget Committee hearing on Tuesday, Bernanke said that "the pace of the recovery has been frustratingly slow," and warned lawmakers not to overlook economic growth in an effort to cut the nation's deficit. Some Republican members voiced their opinions that keeping rates this low could increase inflation and hurt consumers who wish to receive higher interest rates on their deposits.

Jobless Reports
Last Friday, the federal government said the January unemployment rate fell to 8.3 percent and the nation added 243,000 jobs last month.
While the nation's unemployment rate has been slowly declining, and Bernanke stated that the Fed has a modestly optimistic view on 2012, he isn't ready to declare that the economy is all the way back.
On the other hand, Bernanke thought the improving unemployment figures served to distort the true picture of the nation's economy. "It is very important to look not just at the unemployment rate, which reflects only people who are actively seeking work," he said, in response to a question. "There are also a lot of people who are … out of the labor force because they don't think they can find work."
"U.S. manufacturers have become increasingly competitive on global stage," Bernanke stated, seeking to assuage some lawmakers' fears that the U.S. deficit is too high. He also urged members of Congress to come to a resolution on certain expiring tax cuts this month.