JOS, Nigeria—Traumatized citizens in Nigeria's sprawling capital of Abuja are on the verge of a citizens' revolt, according to a defense consultant who has worked for the Nigerian military.
A series of stunning hammer blows by a coalition of jihadist insurgents and radicalized bandits has been a "win-win" for both, David Otto, a London-based military expert, told The Epoch Times.
"This is an operation orchestrated by a coalition of jihadists and bandits and for different outcomes—while the bandits benefit from the spoils of launching attacks, ISWAP [Islamic State's West Africa Province group] jihadists walk away with their white and black flags raised high to demonstrate their existential threat to Nigeria and the region at large.
"It's a clear win-win for both sides," Otto wrote in a text.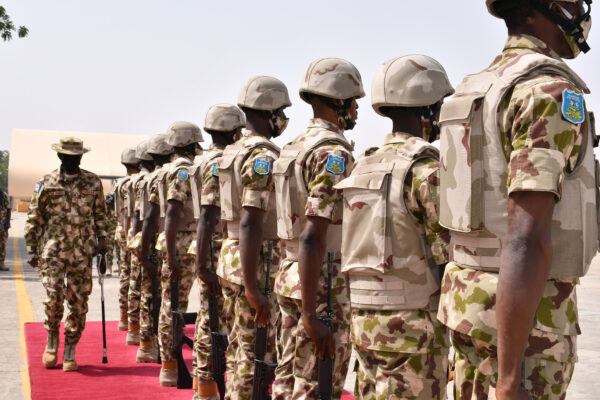 "If the government continues to be outsmarted by the deadly activities of this coalition of criminals and terrorists, fear could drive the people to take to the streets and rise against the government—forcing a scenario recently witnessed in Sri Lanka, where the president was forced to flee and then resign from power," Otto said.
An unknown number of soldiers were killed in a night attack on July 28 at a military checkpoint close to Zuma Rock near the border between the Federal Capital Territory and the adjoining Niger state, according to media reports.
Five days earlier, hundreds of well-organized terrorists ambushed a unit of the elite "Brigade of Guards," killing three officers and five soldiers, forcing the government to shut public schools and move the student bodies of colleges to other venues.
Dozens of Nigerian media, including prestige journals such as Punch, have called the government of President Muhammadu Buhari "rudderless" and in danger of a swift takeover by a range of jihadist armies.
A highly placed military intelligence official warned all authorities on July 25 to expect "coordinated attacks in parts of the country."
"We have received credible intelligence that Boko Haram and the ISWAP terrorist groups have mobilized fighters and high caliber weapons, particularly rocket-propelled grenade launchers, anti-aircraft guns and general purpose machine guns which they intend to deploy for the offensive in Katsina state," according to a memo sent in the name of D.D. Mungadi, director of the Nigeria Security and Civil Defense Corps.
In another development, two separate bandit gangs are plotting coordinated attacks "on North-West, North Central, and Southwest [regions] respectively," Mungadi stated.
The turning point may have come with a massive prison break out of the maximum security Kuje prison on July 5, according to Otto.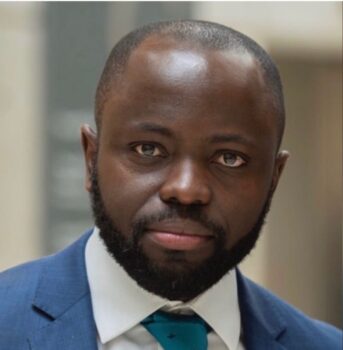 "The suspected mastermind of the Kuje prison break—incarcerated Mohammed Sani, known to be a bandit leader, and his bodyguard Bakoura—known to be linked to terrorists—have forged a deadly alliance that is spreading terror close to the corridors of power in Nigeria," according to Otto.
"If no effective counter-insurgency measures are rapidly deployed by security services, with the help of a vigilant population to prevent ongoing planned attacks, it is inevitable that ISWAP could unleash high impact attacks against soft and hard targets in and around the FCT axis."
Angered by the weak handling of the threats, more than 80 Nigerian senators have begun steps to impeach Buhari.
"Our next line of action is to impeach him," Sen. Philips Aduda said, leading a team of opposition lawmakers who walked out of a session after Senate President Ahmed Lawan attempted to shut down the impeachment calls.
"Nowhere is safe in Nigeria, even Abuja. Urgent steps need to be taken and we left the chamber, because we've given the president six weeks to resolve the issue or we impeach him," Aduda said.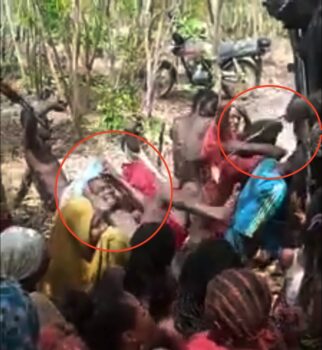 The 350 members of the House of Representatives also have moved toward impeachment, according to Rep. Yakubu Umar Barde.
"Our president is just too careless. He doesn't care. He's not fit to be commander in chief," Barde told The Epoch Times.
"There is no political will to tackle these terrorists."
"Two years ago, I called for the resignation of the president when students of the Bethel college were kidnapped.
"Some of my colleagues thought I was crazy but now, more constituencies are getting affected and the legislators are beginning to speak with one voice including APC members," said Barde, who represents Kaduna state's Kajuru constituency in the House.
The lawmakers are attempting to avert a national protest similar to that of Sri Lanka, said Dachung Musa Bagos, a lawmaker from Plateau state.
"We wouldn't want to wait for the citizens to get fed up and begin to protest, likely leading to the Sri Lankan experience," he told The Epoch Times.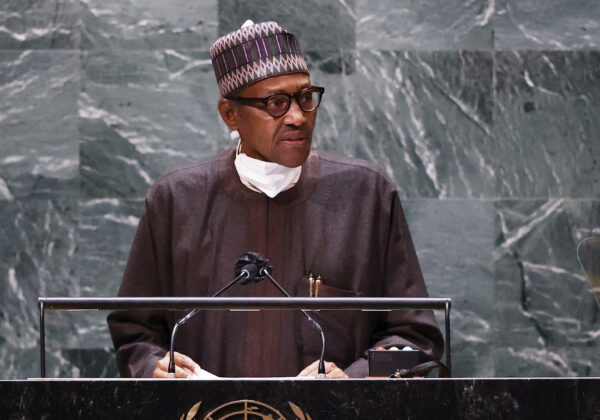 "What I know we will be able to do is to use the parliamentary power to legally remove the president. If we fail to do what the constitution empowers us to do, then it will happen," he said.
"Nigeria is in peril," according to Kyle Abts, executive director of the International Committee on Nigeria (ICON).
"There are daily attacks by both ISWAP terrorists and Fulani militants, along with weekly kidnappings and a monthly rise in deaths—since January 2022 an estimated 3,000 innocent people have died, hundreds remain in captivity and thousands upon thousands displaced—and millions of children out of school," Abts stated in a text message to The Epoch Times; he's just completed a two-week tour of several West African nations.
"Amid increasing inflation and a looming presidential election, there are rising concerns of a coup," he said.
Abts warned that extrajudicial killings, which his organization has called genocide, continue unabated in the country's Middle Belt.
"ICON continues to work on the ground in Nigeria to document and report on atrocities, and recently submitted an "urgent appeal regarding extrajudicial executions in the Middle Belt region of Nigeria," to the International Criminal Court special rapporteur.
"ICON is strongly requesting that the U.S. government listen to more Nigerian civilians, Civil Society Organizations, and religious leaders in order to address their plight," Abts wrote.
"The [U.S.] State Department is lacking the full picture of Nigeria's ethno-religious crisis."