The Food and Drug Administration (FDA) granted an emergency authorization for Gilead Sciences's remdesivir to treat the CCP virus.
FDA officials "determined it reasonable that remdesivir may be effective in treating COVID-19," FDA Commissioner Dr. Stephen Hahn said in a statement.
Because of the lack of "adequate, approved, or available alternative treatments, the known and potential benefits outweigh the known and potential risks," he added.
The announcement came after preliminary data in a clinical study run by the National Institutes of Health showed the drug helps speed recovery from the CCP (Chinese Communist Party) virus, a novel coronavirus that originated in mainland China and causes the disease COVID-19. A separate review run by Gilead showed a five-day treatment course might be as effective as a 10-day course.
The emergency authorization doesn't mean that remdesivir has undergone the same level of review as an FDA-approved treatment, according to the agency's website. Doctors can use the antiviral medication on patients who are hospitalized with COVID-19.
Gilead CEO Daniel O'Day said in an open letter this week that teams at the company are working to take the treatment to a wide number of patients.
O'Day told reporters at the White House after meeting with President Donald Trump that the company will donate 1 million vials of the drug. "We want to thank the collaborators that brought remdesivir to this point and many of our people that have been part of this, in fact, the caregivers," O'Day said.
Trump said remdesivir is "an important treatment for hospitalized coronavirus patients."
Health and Human Services Secretary Alex Azar in a statement said the authorization is an example of the Trump administration "moving as quickly as possible to use science to save lives," amid the COVID-19 pandemic.
Azar said that the FDA and other scientists have "worked tirelessly with patients to get us this new potential treatment for COVID-19."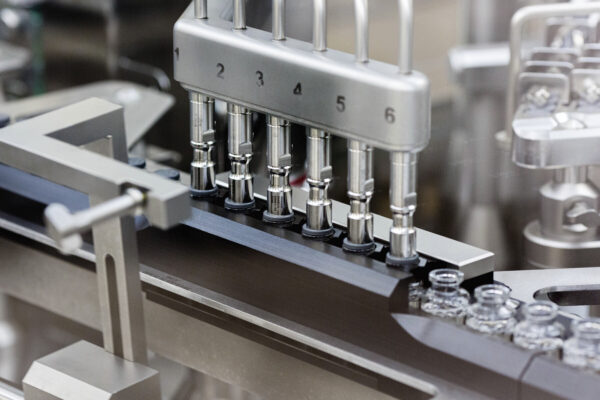 The anti-malarial drugs chloroquine and hydroxychloroquine have also received emergency use authorization from the FDA to treat hospitalized patients with the new illness. The agency has warned against taking the drugs outside of a hospital or clinical trial setting after some patients reported serious side effects.
The study about remdesivir's effects on COVID-19 patients was hailed this week by Dr. Anthony Fauci, who heads an office inside NIH.
"The data shows that remdesivir has a clear-cut, significant, positive effect in diminishing the time to recovery," Fauci said on April 29 as he met with Trump and Louisiana Gov. John Bel Edwards.
Trump, meanwhile, has said the drug has potential to treat COVID-19, which has infected more than 1 million people in the United States and killed at least 60,000.
"We would like to see very quick approvals, especially with things that work," he told reporters at a meeting in the White House on Wednesday.
Gilead on Thursday said it can produce several million doses of the drug in 2021. By the end of May, more than 140,000 rounds of a 10-day treatment regimen of the drug are expected to be completed, the firm also said.
"Our focus at this time is on both our work with remdesivir and our ongoing commitments to the people who depend on our medicines today," O'Day said during the company's first-quarter earnings release.
Zachary Stieber contributed to this report.