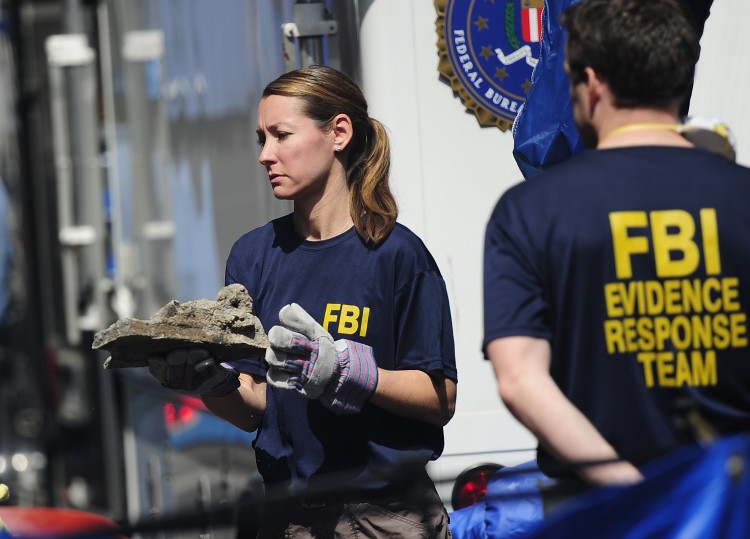 NEW YORK—Etan Patz was the first boy whose face appeared on a milk carton.
On May 25, 1979, the 6-year-old left his SoHo home to walk to his school bus stop. He was last seen at 8 a.m. near the intersection of Prince and Wooster streets, according to a National Center for Missing and Exploited Children report. The abduction was a shock to the city and the nation and has remained in the public consciousness ever since.
FBI and NYPD officers spent the weekend excavating a SoHo basement on Patz's route to the school bus stop. The investigation began when a police dog detected human remains in the basement, according to an Associated Press report. The FBI did not respond to inquiries as of press deadline.
"Law enforcement is always cautiously optimistic," FBI spokesman Tim Flannelly told AP, "But this is one lead of many."
Stan Patz, Etan's father, left a note near the door of his apartment saying he has no comment and requesting that the media kindly not approach him at this time.
Patz was declared dead more than 20 years after his disappearance and, in 2004, a State Supreme Court judge found Jose Antonio Ramos responsible for his death in a civil lawsuit brought by the Patzes. Ramos has not, however, been brought to trial for the death of Patz and he is due to be released from prison later this year.
According to a 2004 New York Times article, evidence in the civil suit included a statement from Ramos's cellmate that Ramos had admitted to killing Patz.
Ramos later denied the crime in an online posting, according to the Wall Street Journal.
In Lisa R. Cohen's book, "After Etan," she describes the search for Etan the night of May 25, 1979. A drizzle of rain came down on searchers in SoHo at midnight, starting to wash away any scent or traces of the little boy. Bloodhounds were called in at 1:15 a.m., but to no avail.
Cohen quotes a dialogue between a neighboring couple that they recounted to her, "'Wouldn't it be awful,' whispered Karen's husband Larry from behind her, 'if they never found Etan, and they never found out what happened?'"
"Etan Patz. Those two words are code," writes Cohen, "To many Americans and to an entire generation of New Yorkers—the two words are synonymous with the terror of suddenly, mysteriously, losing a child forever."