A veteran former police officer and former 2022 Republican candidate for Oklahoma governor said he "wouldn't be surprised" if the federal Department of Justice brought charges against Donald Trump following an "unprecedented" raid of the former president's Mar-a-Lago residence in Florida by the FBI.
"You don't go to this level with a person of this level if you don't or are not thinking about filing charges. You don't do it," said Dr. Mark Sherwood, a retired 24-year veteran of the Tulsa Police Department and 10-year member of the department's SWAT Team.
"I wouldn't be surprised if some charges are filed—even if the evidence is not thoroughly vetted," Sherwood said.
"The timing of it is curious, to say the least. You're coming into the tail end of the mid-term primaries," with Republicans poised to reclaim both chambers of Congress, he said.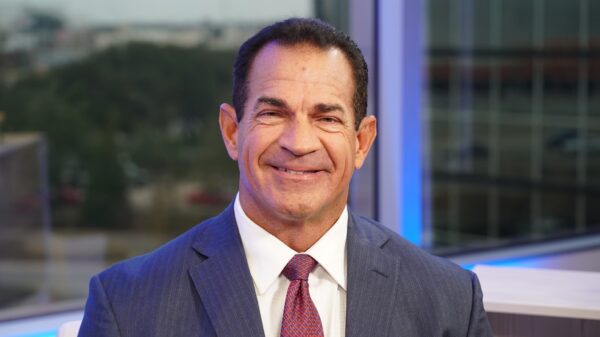 As a former law enforcement officer, Sherwood served many search warrants and knew the legal process for obtaining them.
What he finds "highly unusual" was the FBI's decision to search the home of a former sitting president against all historical precedent.
Sherwood told The Epoch Times that not even the Watergate scandal that surrounded former president Richard Nixon or the impeachment of former president Bill Clinton prompted such unprecedented action.
"I don't know of anything else in history" that reaches the same level, he said.
"What we don't know is the total contents of the affidavit" used to obtain the search warrant, Sherwood said.
"I know there's a lot of discussion on what parts of the affidavit to release. We don't know what precipitated this acceleration" leading up to the Aug. 8 raid.
'Extremely Broad' Scope of Search Warrant
Sherwood said that search warrants are specific and limited in their scope as a rule. "It has to be so specific that there can be no other residence like [Trump's] in the world. It also has to be very specific about what you are looking for and where it is [located]."
Sherwood said that the search warrant signed by Florida Judge Bruce Rinehart was "extremely broad" in scope. Many Republican lawmakers accused the DOJ of conducting a "fishing expedition" to dig up incriminating evidence against Trump.
"What information is out there that we don't know? There's a lot. The question is, how much of the information out there is true? That's up for debate," Sherwood said.
"I would hope that wouldn't be the case" regarding an alleged fishing expedition. "That would mean that the affidavit was completely falsified and that the person that did that is guilty of perjury," he said.
"Every law enforcement in the land has the potential to get compromised. Nobody in this country would want to believe an entire agency is compromised. But as we all know today, there is a complete deterioration of trust in law enforcement. Part of that is pre-Donald Trump," Sherwood said.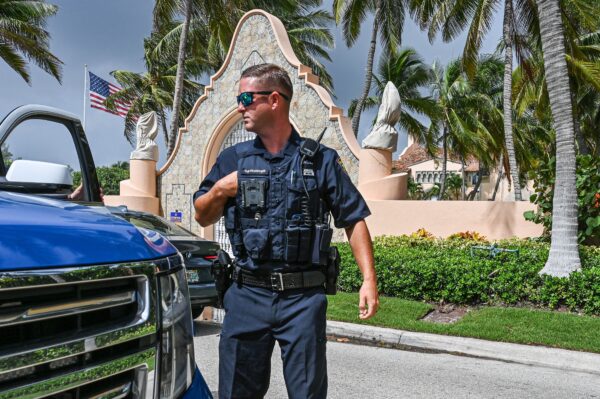 Political Backlash Brewing
Sherwood said he believes "absolutely" there could be compromised individuals within the FBI but is hesitant to paint the entire agency with a broad brush.
"I can't get to the point where the whole batch is spoiled. A local FBI branch office did not make this decision [to search Trump's home]. You don't go doing this knowing the political storm that's going to follow," Sherwood said.
Federal investigators had permission to search the "45 Office," all storage rooms and areas used by Trump and his staff to keep records.
The search warrant pertained to any classified government or presidential record created between Jan. 20, 2017, when Trump took office, and Jan. 20, 2021, when he left the White House.
During the raid, federal agents seized many items, including the Executive Grant of Clemency for conservative political consultant and lobbyist Roger Stone, and information regarding the president of France, Emmanuel Macron.
They also confiscated a handwritten note, two photo binders, a leather-bound box of documents, a potential presidential record, and three passports.
Trump also claims that investigators took privileged legal documents and executive materials kept in boxes and opened a safe.
"Grabbing passports that presumably are not part of the search—completely improper, shouldn't do it. Never," Sherwood said.
However, if there's evidence in plain view that law enforcement believes is part of or connected to an investigation, "they can seize that."
Sherwood said he views it as "highly irregular" that investigators turned off surveillance cameras during the raid.
"If it were me, I would want the camera on to protect the integrity of what I'm doing as an officer—as an agent," he said.
Sherwood said federal agents seized large swathes of evidence without vetting what they were taking.
Issue of Probable Cause
What was the threshold of proof used to obtain the search warrant?
"That's probably the trillion dollar question," Sherwood said. "Probable cause is a preponderance of the evidence—51 percent of a crime would have been committed."
"It's always based upon what's presented in front of a judge. The question to ascertain is whether the evidence presented is valid or not. That's the real attack point here. That is not beyond a reasonable doubt. That's for court purposes" to determine.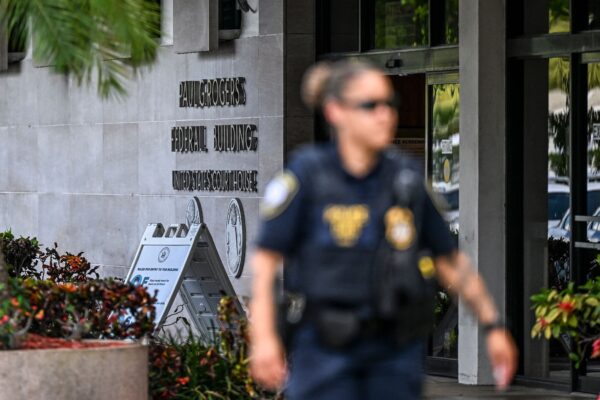 Sherwood questioned the Department of Justice's timing to launch the raid nearly two years after Trump's departure from office.
"The unclear thing is what is exactly in the affidavit. [The DOJ] is probably going to release some of it."
Sherwood said the media is mainly responsible for stoking fear and anger on both sides. However, the seeds of civil unrest began during the Obama administration and the riots of 2020.
He warned against any renewed acts of violence that might undermine positive conservative gains.
"In the court of public opinion, it's a tough deal right now. In today's world, it doesn't take much to get people fired up about this issue," Sherwood said.
"There's going to be a lot of people rallying around this. If it's politically motivated, it will backfire [and] galvanize both sides," further dividing the country, he said.