A father spoke out after his 9-year-old daughter was mauled to death by 3 pit bulls that escaped their yard in Michigan.
"I tried my best. I tried CPR. I tried helping her. I did everything I could in my power," Armando Hernandez, the father, told WWJ-AM on Aug. 20.
Hernandez said that he felt "empty."
"She was gone when I reached her," he said. "I'm really heartbroken right now. I can't explain it."
"Just, every time I close my eyes, man, I see my baby girl," he added.
The 33-year-old owner of the pit bulls was arrested on Aug. 19, a few hours after the incident, The Detroit News reported.
According to the police, Emma Hernandez, Armando's daughter, rode her bike in an alley near her home on Aug. 19 when she was attacked by 3 pit bulls who broke out of their yard, ABC reported.
When neighbor Edward Cruz heard screams in the alley, he ran out to find three dogs attacking a 9-year-old girl. He threw bricks to try and stop the attack, the Detroit News reported.
"They were not stopping, I had to step in," Cruz said.
As the medics tried to save Emma's life after the attack, a bystander managed to shoot and kill one of the dogs. The other two dogs were captured and taken home by their owner.
He added that the dogs ran off after he threw the brick.
Deborah Golden, a local resident, went out to perform CPR on the little girl. According to Golden, Emma was unresponsive and had severe injuries to her throat.
"You're not going to wait even a second," she said.
Emma was pronounced dead at the Children's Hospital of Michigan.
The two escaped dogs were found at their owner's home, and Detroit Animal Care and Control stated that it "is very likely that the dogs will be euthanized," Detroit News reported.
Hernandez said he had already warned the owner, saying that his fence was too flimsy and the dogs weren't restrained well enough.
Following Emma's death, a GoFundMe page was made to help pay for the funeral.
"We are all devastated by Emma's loss and were not prepared for the high cost of a funeral service," they said. "We want to give Emma the memorial she deserves, to honor her memory and say our last goodbyes."
"I am currently asking for donations to help cover the cost of Emma's funeral."
Bill Pulte, a Detroit millionaire, went on Twitter for a call to action to help raise funds for Emma's funeral.
If we don't raise enough money for this 9-year-old, who was killed by dogs in Detroit, I will personally will pay for her funeral. #TwitterPhilanthropy https://t.co/Pqr4AuAlLB

— Bill Pulte (@pulte) August 20, 2019
'He Made My Dog Look Like a Chihuahua'
In related news regarding pit bulls, an alligator in Florida snatched and ate a pit bull who was enjoying a morning walk with his owner. The alligator will be euthanized, according to the Florida Fish and Wildlife Commission trappers that captured the animal.
Cynthia Robinson said she was walking her 6-year-old dog, named Tank, near a retention pond on Aug. 8 when the alligator snatched it and pulled it underwater.
"He came back up and I seen my white dog in his mouth," Robinson told WFTX. "But he just like sat there with my dog in his mouth."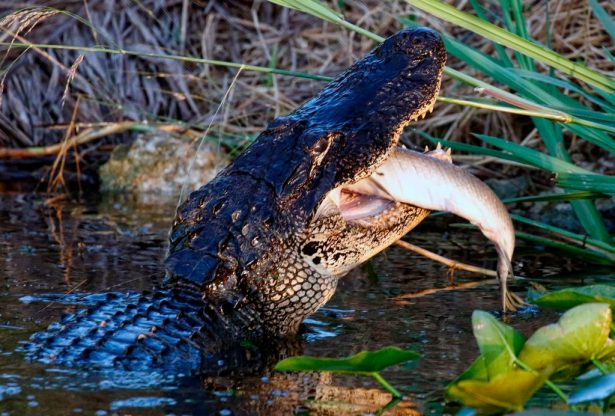 Robinson said there was nothing she could do but watch her pet go under.
"He looked at me like, 'Momma, help me,' and I couldn't do nothing. I could not do nothing," she told WTSP. "He made my dog look like a chihuahua."
Trappers were able to catch what they think was the same alligator by using distress noises to lure it in close enough to noose it. They then dragged the approximately 400-pound beast onto land and restrained it before taking it away.
The trappers say this alligator is more than 11 feet long. It took them about a half hour to get it out of the retention pond. They say now that they have it, the alligator will be euthanized. pic.twitter.com/jJo95UgM8f

— Liz Burch WTSP (@LizBurchWTSP) August 9, 2019
Looks like they got the alligator @10NewsWTSP pic.twitter.com/wgHCIB5nJE

— Liz Burch WTSP (@LizBurchWTSP) August 9, 2019
The pond was closed off after the attack until it was safe.
Robinson said to WTSP she was relieved the alligator had been caught. She was able to thank the trappers for giving her closure.
"He's a monster," she said of the 11-foot-long alligator.
Reactions Online
On social media, people were sympathetic for Robinson's loss, but many also said they believe the gator was in the right.
One person on Facebook wrote, "Sorry for your loss! But not the alligator's fault! He was in his territory!"
Another wrote, "I am outraged that they are euthanizing this alligator! It's sad that the gator ate her best friend. However, the gator was doing his natural thing."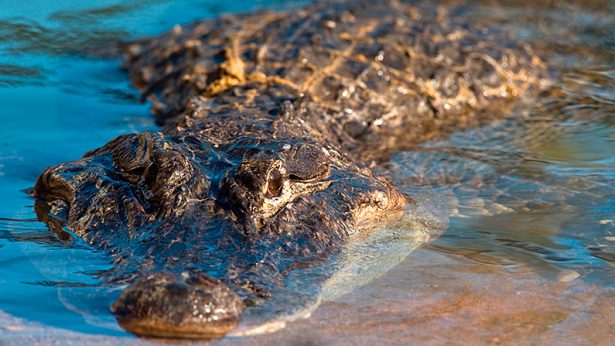 Many people also noted the dangers of walking dogs near the water's edge in Florida.
One person wrote on Facebook: "As unfortunate as it is people need to be more aware of their environment, me personally I wouldn't be taking my dog for a casual walk near a pond in Florida knowing the dangers."
"I'm sorry that you lost your dog, I truly am," another Facebook user wrote. "However, do NOT call this beautiful animal a monster. That animal was just doing what millions of years of evolution programmed it to, take any opportunity for prey. You wouldn't have called your dog a monster for killing a rabbit or a squirrel."