The father of Vegas gunman Stephen Paddock was a diagnosed psychopath who robbed banks, fled federal prison, and got on FBI's Most Wanted list, according to the Daily Mail and NBC.
Benjamin Paddock was jailed in 1960 for robbing a bank in Arizona. He escaped in 1968 and was on the run for three years. When the FBI caught up with him in 1971, he tried to run one of the agents over with a car, according to archival editions of the Tuscon Daily Citizen, New York Post reported.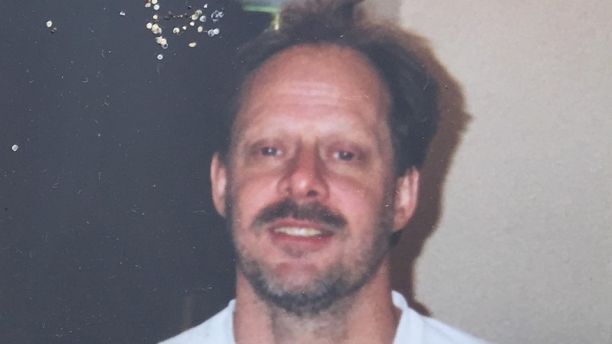 "Since he has utilized firearms in previous crimes, has employed violence in attempting to evade arrest and has been diagnosed as being psychopathic, [Benjamin] Paddock should be considered extremely dangerous," Palmer M. Baken Jr., an FBI agent, said to the Citizen at the time.

Paddock's son, Stephen Paddock, killed at least 58 people and injured more than 500 on Sunday night by shooting an automatic rifle from the window of his 32nd-floor room in Mandalay Resort and Casino at a crowd of concertgoers attending a country music festival.
Police discovered Paddock's dead body in the hotel room along with more than 10 rifles. His arsenal included one or more machine guns, according to a law enforcement official.
Police found several more weapons in Paddock's $400,000 home in Mesquite, Nevada, 90 minutes outside Las Vegas. He lived there with Marilou Danley, 62, who was outside of the country when the shooting occurred.

Paddock was a retired accountant. He held hunting and fishing licenses and a private pilot's license, Daily Mail reported.
Police say that Paddock had no criminal record with the exception of a traffic citation that was handled in court years ago.
Authorities are still looking into the motive. The FBI said that no connection to a terrorist group has been found, although the ISIS terrorist group claimed responsibility for the attack.
"We have determined to this point no connection with an international terrorist group," FBI special agent in charge Aaron Rouse told reporters.

The barrage from a 32nd-floor window in the Mandalay Bay hotel into a crowd of 22,000 people lasted several minutes, causing panic. Some fleeing fans trampled each other as police scrambled to find the gunman.
The preliminary death toll, which officials said could rise, eclipsed last year's massacre of 49 people at an Orlando nightclub by a gunman who pledged allegiance to ISIS.
Shocked concertgoers, some with blood on their clothing, wandered streets, where the flashing lights of the city's gaudy casinos blended with those of emergency vehicles.
U.S. law prohibits possession of newly manufactured machine guns but allows the transfer of the weapons owned before May 1986 if approved by the government.
President Donald Trump gave a solemn address on Monday morning, offering his condolences to the victims, praising the first responders, and calling on Americans to come together in a time of crisis.

"He brutally murdered more than 50 people and wounded hundreds more. It was an act of pure evil," Trump said. He ordered flags lowered to half-staff in a national gesture of mourning and said he would visit Las Vegas on Wednesday.
Reuters contributed to this report.