Drought has scorched the livelihoods of some farmers in the northeastern states while only gently parching their neighbors'.
"You can have literally on the same farm, on one side of the road or in one field, enough rain to be OK, and then another field a quarter of a mile away won't get any rain," said Henry Talmage, executive director of the Connecticut Farm Bureau Association. With localized weather systems, relief pours down sporadically.
"I think it's hard to say what's going to happen," Talmage said. General weather predictions can't prepare individual farmers for what's to come.
Some climatologists have predicted that drought conditions will persist into the fall. From Maine down to Pennsylvania, water shortages began with a low snowfall last winter. The severity of drought varies from region to region.
Cornell University has said this is the driest season Ithaca, New York, has had in the past 100 years. Maine's Agriculture Commissioner Walter Whitcomb said the state has had about one-third of its normal rainfall, but mostly only the south of the state has been adversely affected.
Dry spells are common in farming, but some longtime farmers describe this as the worst season they've seen.
"It's really gloom and doom," said Ron Robbins, a dairy farmer in Jefferson County, New York. "I'm generally a pretty positive person. I try to really look beyond adversity, but this is something that's really taking a toll on a daily basis. It's really discouraging even to the point of depressing."
Animal agriculture has been hit particularly hard. Corn and hay have been the most affected crops, and these are the two main sources of feed for livestock.
Robbins will lose at least 40 percent of the corn and hay he's grown to feed his animals. He said this has been the worst of his 40 seasons as a farmer.
"Everything has turned brown very, very fast," Robbins said. Farmers who toiled in the fields this spring from 5 a.m. to 10 p.m. are now watching the fruits of their labor whither and die, he said.
Many livestock farmers are already feeding their animals with the hay they're supposed to save for the winter, said Bill Fosher, a pasture-based farmer in New Hampshire and the coordinator of Granite State Graziers, a statewide organization of grass farmers.
In the hardest hit regions, farmers are starting to sell off their animals. Some have enough saved to buy feed from alternative sources, but with similar conditions across the northeast, feed may become increasingly short in supply and high in demand. If a glut of livestock enters the market, it may also become more difficult to sell, or farmers may have to accept low prices.
When they got into the business, they knew Mother Nature could be capricious.
"It's especially hard for some of my friends who are facing existential crises on their farms to hear the weather forecasters' talk about 'another week of beautiful weather,' or 'a great weekend to head to the beach,'" Fosher said.
Milk prices have been historically low, making it tough on dairy farmers even aside from the drought. Over the past 20 years, milk prices have sometimes slumped for 12 to 15 months, Robbins explained. But we're now heading into the 20th month of the current slump.
Robbins said it's hard to leave the house in the morning to face the hot weather, poor crops, and demoralized workers. But one morning when he was heading out, he received a text from his wife: "Look on the bright side, we don't have cancer, we have our health."
"I guess that kind of puts it in perspective, right?" Robbins said. "We'll live to fight another year on the farm. …  We're dedicated to this business." That's how many of the farmers feel. When they got into the business, they knew Mother Nature could be capricious.
Roger Noonan, a farmer in New Boston, New Hampshire, pointed out that farmers may say at any time of any season that it's too hot for this, too wet for that, too dry for this, too cold for that. He described the precarious nature of the business: "It's like taking all your money out of the bank and spreading it over your front lawn."
Thanks to good irrigation, Noonan's crops have fared well even though he estimates he hasn't had more than an inch of rain since April. The only adverse effect he's seen is slightly smaller potatoes.
Irrigation has been the key to agricultural success this year, though it also has its limits.  
Irrigation in the Nick of Time
Many fruit and vegetable farmers have invested in irrigation since the 2014 Farm Bill was passed. The bill boosted government programs to help farmers with irrigation infrastructure and improved techniques.
The idea is to help farmers prevent losses instead of just helping with damages after the fact. Crop insurance is limited.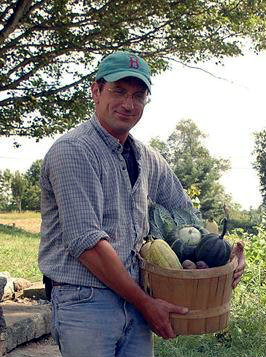 Many farmers in the northeast aren't covered, said Noonan, who is also the president of the New England Farmers Union. Coverage often requires detailed reporting on the costs of production and sale values of each crop. Out west, many farmers only grow a couple of crops and it's easier to keep track. But in the Northeast, many farmers grow 20 to 40 crops, and record-keeping becomes complicated.
Irrigation prevents loss, but it isn't a guarantee against it. And while federal grants have helped improve irrigation, much of the cost still falls on the farmers.
Some farmers use ponds, wells, or rivers on their properties as water sources. If those dry up, so do the benefits of irrigation.
Jeff Cole, executive director of Mass Farmers Markets in Massachusetts, said in an email to Epoch Times: "Back in 1997, I spent $30,000 for irrigation labor and power (fuel to run pumps) for about 30 acres of very actively irrigated crops. I can just imagine the costs this year with the increase in labor wages since then and about $1 a gallon more for fuel."
Some farmers who don't have their own water sources also have to pay a lot to water companies, Talmage noted.
This was the first year Jim Buckle, a farmer in Unity, Maine, had irrigation on his farm. He had the government help with installing a drip irrigation system (which reduces water waste by some 80 percent over the traditional sprinkler-style systems).
But his well ran dry on July 25. It will take about a week to replenish.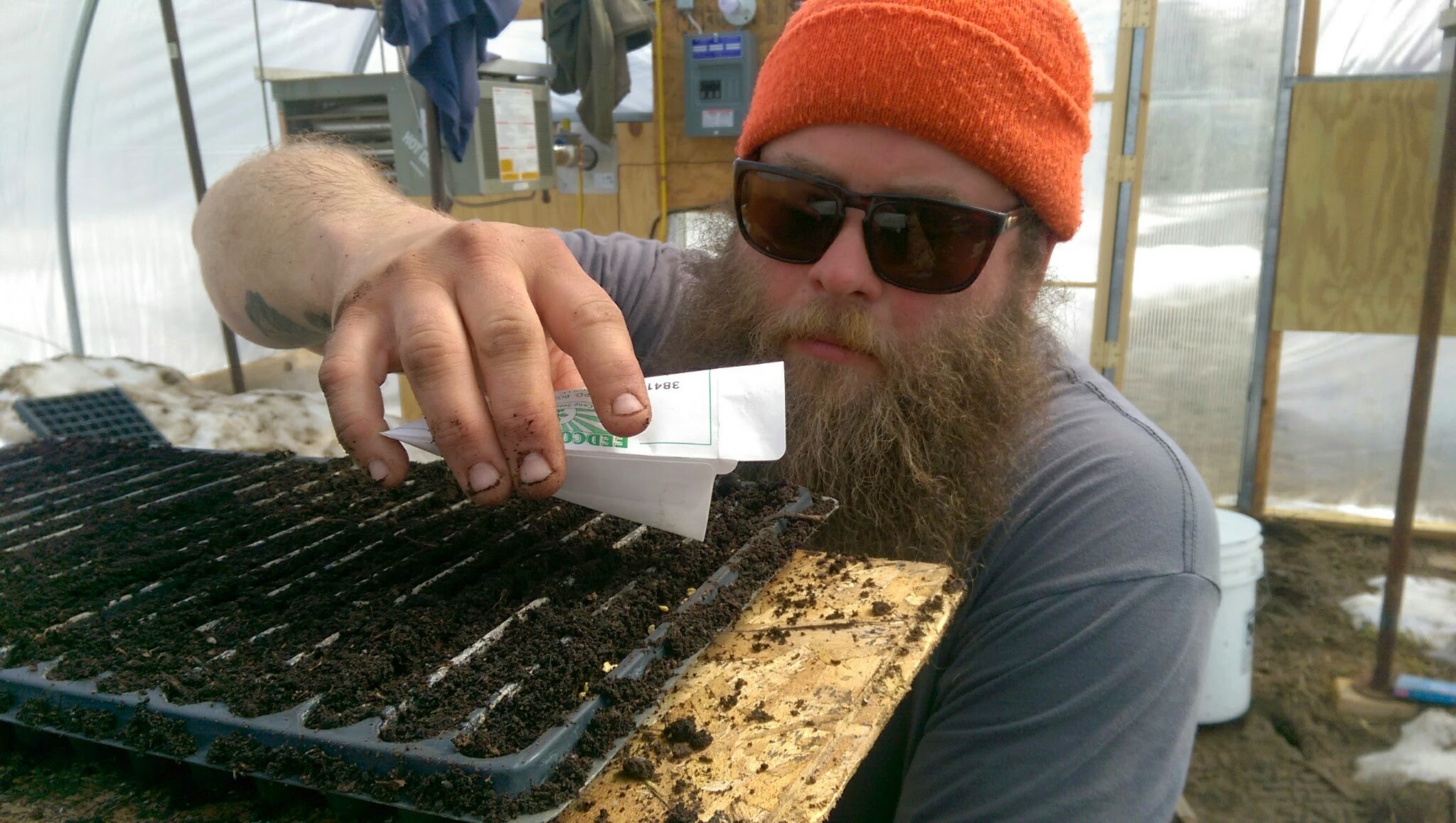 He has entirely lost a 2-acre pear orchard, worth some $10,000. But his apples and tomatoes are looking great. He won't be able to provide his Community Supported Agriculture (CSA) customers with their full orders for at least a little while. But he said he has provided good value to the customers in previous months, and in a CSA, the customer decides to take a risk with the farmer.
What to Expect in the Produce Aisle
Consumers won't likely see much difference at grocery stores as a result of the drought. The effects on the farmers have been so varied—some have even benefited, as moderately dry conditions can prevent fungal diseases in crops.
Talmage warned consumers not to make decisions based on reports of drought. For example, reports about apples being wiped out by hail in Connecticut one year discouraged people from buying apples. But the damage was limited. Most apples were fine, but the farmers with good apples to sell had a harder time selling them.
"I think the important message for consumers is, they go to the grocery store and buy food, and sometimes that's taken for granted," Robbins said.
Noonan said: "It's really important in a tough year like this that people get out there and support those local farmers."