A 65-year-old retired optometrist was identified as the victim of a fatal shark attack while he was swimming in Maui, Hawaii, on May 25.
Dr. Thomas Smiley, of Granite Bay, California, was attacked by a shark about 180 feet from the shore of the Kaanapali Shores Resort, reported Hawaii News Now.
First responders pulled him from the water, but they couldn't resuscitate him.
Granite Bay's Dr. Thomas Smiley killed in Maui shark attack. He leaves behind a wife, 3 children, and 6 grandchildren. pic.twitter.com/ln9D052EvW

— stevelarge (@largesteven) May 27, 2019
A witness said that when they pulled him and began CPR, they saw that he was missing part of his leg, KTLA reported. He was pronounced dead at the scene.
"As we got closer, I saw some blood on his stomach and then I got looking a little bit more, and his wrist — it looked like the skin on his wrist was just torn off," witness Allison Keller said. "And then I got looking closer, and his entire left leg from his knee down was just missing."
VIDEO: 65-year-old California man has died after he was attacked by a shark while swimming in Maui https://t.co/kLIzv5zIyU pic.twitter.com/B8WOxLYDbN

— Daily Mail US (@DailyMail) May 26, 2019
Smiley leaves behind his wife, three children, and grandchildren.
Longtime friend Gary Taxera told the news outlet: "He was just in the wrong place at the wrong time doing something in a place he loved."
California man, 65, dies after a shark 'ripped off his left leg below the knee' while he was swimming near a resort in Maui https://t.co/yEgjtofi8j

— Daily Mail US (@DailyMail) May 26, 2019
"He was a good-hearted man, and people who didn't get to know him, really missed out," Taxera said.
He was on vacation with his wife and recently retired in 2019, CBS Sacramento reported.
Tourist who died in gruesome shark attack was recently retired https://t.co/hjFX7xVvZN pic.twitter.com/MEUtnMqKAu

— New York Post (@nypost) May 27, 2019
It's not clear what kind of shark attacked Smiley. Many fatal attacks in Hawaii have been blamed on tiger sharks.
The last fatal shark attack in Hawaii occurred in 2015 when a snorkeler was killed off Maui.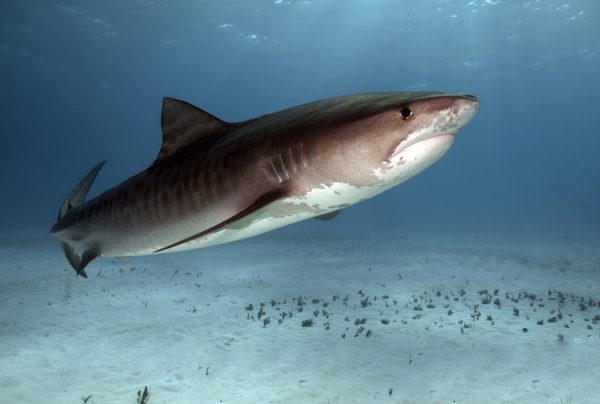 Last year, a 26-year-old Massachusetts man was attacked and killed by a shark near Newcomb Hollow Beach on Cape Cod.
Arthur Medici, 26, was reportedly attacked by a great white shark.

Smiley's death is the sixth shark attack in Hawaii in 2019, according to the Hawaii Division of Aquatic Resources, reported the Daily Mail.
In May, a woman was bitten by a shark in Oahu, suffering arm injuries, the report said.