FarmVille Creator, Zynga, A Troubled Gaming Empire
July 30, 2013 9:11 am Last Updated: July 30, 2013 9:15 am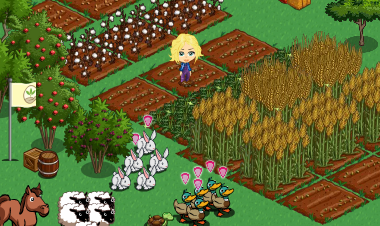 Zynga—the gaming company that brought netizens FarmVille, CityVille, and other favorites—lost 70 percent of its market value between its initial public offering (IPO) in December 2011 and July 26, 2013.
It climbed to a peak in 2012 and has been on a downward trajectory every since. It had 306 million active monthly users in the second quarter of 2012, down to 187 million in the second quarter of 2013. What was thought by some analysts to be its saving grace—a foray into real-money gaming products in the United States—is now off the table.
In its earnings report for the second quarter, released July 25, Zynga states: "Zynga believes its biggest opportunity is to focus on free to play social games. While the company continues to evaluate its real-money gaming products in the United Kingdom test, Zynga is making the focused choice not to pursue a license for real money gaming in the United States. Zynga will continue to evaluate all of its priorities against the growing market opportunity in free, social gaming, including social casino offerings."
The company's stock price dropped 14 percent the day after the second quarter report.
Don Mattrick, Zynga CEO, said in the report: "We need to get back to basics."
Mattrick, former head of Microsoft's Xbox business, replaced Zynga CEO and founder Mark Pincus at the beginning of July.
Three top executives have left in the past month, according to Bloomberg: John Osvald, a senior vice president of games; Jesse Janosov, a vice president in charge of Zynga's casino division; and Nathan Etter, a vice president of games.
These are the latest three in a year-long exodus of more than a dozen of top executives, according to CNET.


You will find more statistics at Statista