The family of the black woman who portrayed "Aunt Jemima" say they oppose the brand name and logo being changed.
While Nancy Green was the first woman to portray the smiling cook, Lillian Richard later accepted the position with Quaker Oats in 1925, according to a historical marker in Fouke, Texas.
"A lot of people want it removed. We want the world to know that our cousin Lillian was one of the Aunt Jemima's and she made an honest living," Vera Harris, the Richard family historian, told a local broadcaster.
"We would ask that you reconsider just wiping all that away. There wasn't a lot of jobs, especially for black women back in that time. She was discovered by Quaker Oats to be their brand person."
Richard held the position for decades, traveling across the state.
Her role is remembered in the sign welcoming people to the city of Hawkins, which includes Fouke. The sign says the city was home of Richard, or "Aunt Jemima," as well as NFL star Stanley Richard.
Family members remain proud of their ancestor and believe activists who say they are combating racism have gone too far.
"I wish we would take a breath and not just get rid of everything. because good or bad, it is our history. Removing that wipes away a part of me. A part of each of us. We are proud of our cousin," Harris said.
"We cannot lose our history by just pretending it never happened. Taking away a statue, taking away an image that may not be seen in the best light, is actually erasing our history."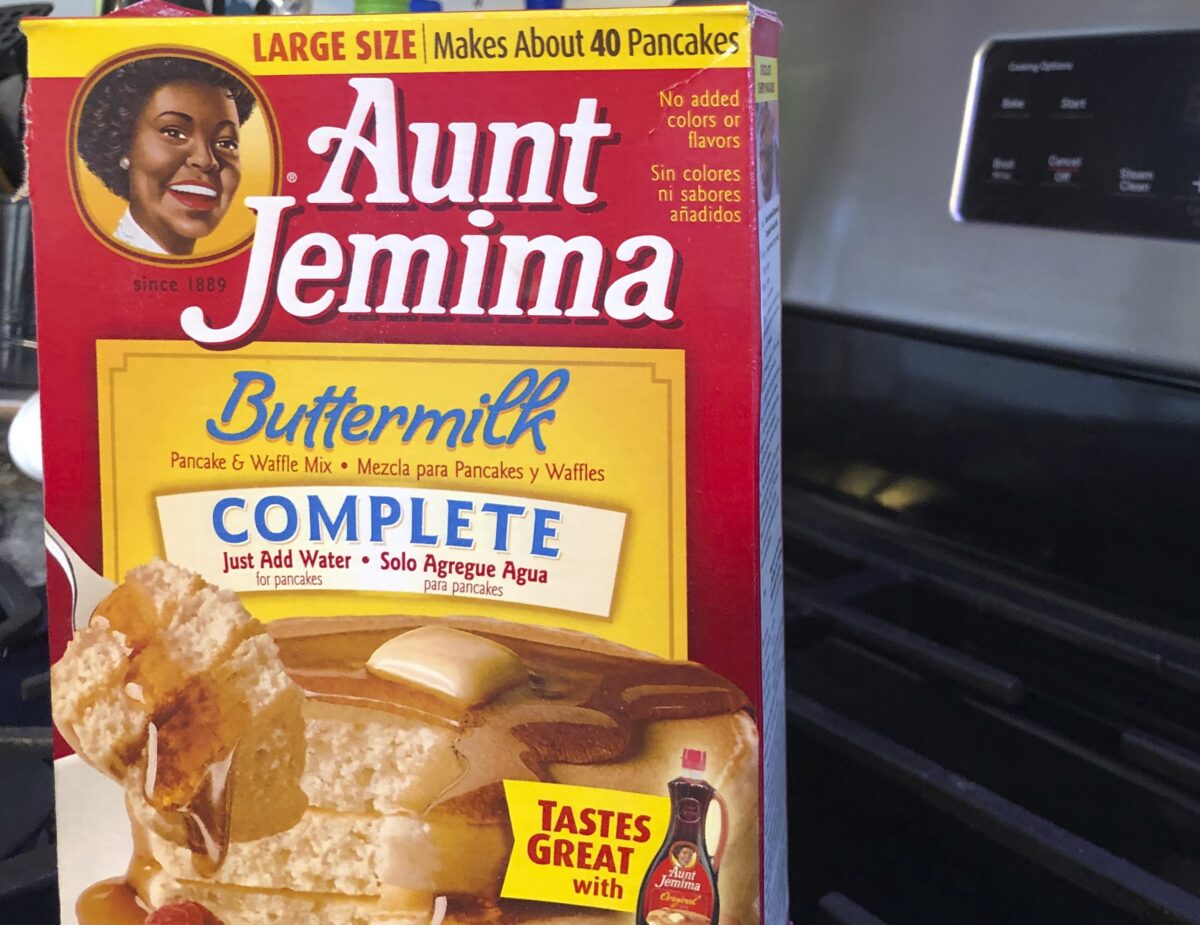 The historical marker describes Aunt Jemima as "a character from an 1875 song later popularized in minstrel shows, radio programs, and movies."
Quaker Oats last week said it was renaming the brand and removing the image of the black woman who was the face of the brand.
"As we work to make progress toward racial equality through several initiatives, we also must take a hard look at our portfolio of brands and ensure they reflect our values and meet our consumers' expectations," Kristin Kroepfl, vice president and chief marketing officer for Quaker Foods North America, said in the announcement.
"We recognize Aunt Jemima's origins are based on a racial stereotype. While work has been done over the years to update the brand in a manner intended to be appropriate and respectful, we realize those changes are not enough," she added.
Quaker Oats says the brand evolved over time and was meant to represent mothers from diverse backgrounds but company officials are now realizing "the brand has not progressed enough to appropriately reflect the confidence, warmth, and dignity that we would like it to stand for today," Kroepfl added.
Quaker Foods is owned by PepsiCo.
The new name hasn't been announced.
Other brands are also altering packaging or names, or considering doing so, including Cream of Wheat, Uncle Ben's, and Eskimo Pies.