A Canadian citizen remains imprisoned in China for her spiritual beliefs, but her mother is determined to seek justice from within the Chinese judicial system.
Sun Qian's mother has attempted to file charges in China against Beijing police authorities for imprisoning and torturing her daughter. So far, the Supreme People's Procuratorate in Beijing has refused to allow the complaint to be filed. 
Sun, 51, is a Canadian citizen who resides in Vancouver. She is the founder of the Beijing Leadman Biochemistry company, and made it onto the Hurun Report's list of China's top wealthiest people from 2012 to 2016.
After Sun began practicing the Falun Gong self-improvement and meditation practice in 2014, she recovered from chronic health conditions like depression, heart palpitations, and liver problems. Family members said she became a more tolerant, kind person as a result of the practice.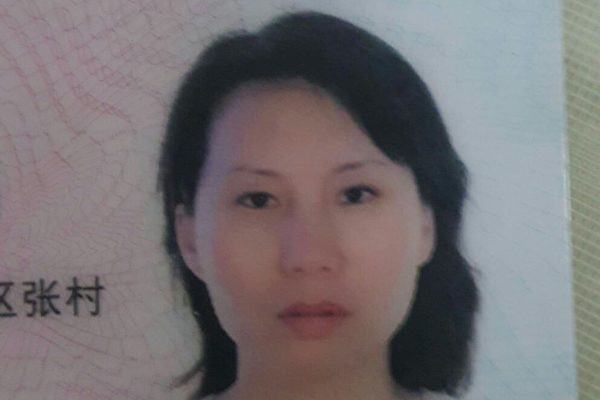 Although the Chinese Communist Party once supported Falun Gong—and it spread rapidly, having 70 million practitioners in 1999, according to a state survey—the practice is now banned in China.
Seeing its growing popularity in the 1990s, the Chinese regime feared the Chinese people would find the teachings of Falun Gong more attractive than Party ideology and launched a nationwide persecution against practitioners in 1999. Millions have been arrested, detained, and tortured.
Sun traveled regularly between Vancouver and Beijing for work. While she was at her Beijing residence on Feb. 19, more than 20 plainclothes security agents barged in, ransacked her home, and took her away.
She has since been imprisoned at the Beijing First Detention Center, a facility notorious for its brutal treatment of detainees.
In the detention center, Sun's hands and feet were handcuffed to a metal chair so she could not move. On one occasion, a police officer continuously used pepper spray on her eyes and face, while other officers began to punch and kick her, according to Minghui.org, a U.S.-based website that tracks the persecution of Falun Gong practitioners in China.
She was also made to wear special handcuffs where both hands are linked together, 24 hours a day for 13 consecutive days. She was not allowed to change her clothing.
Lawyers representing Sun's case say the persecution of Sun and other Falun Gong practitioners for their beliefs is against Chinese law.
Chinese authorities often implement Article 300 of the Chinese criminal law when arresting Falun Gong adherents. Article 300, "using a heretical religion to undermine the implementation of the law"—is the piece of legislation the Chinese regime uses mainly to prosecute practitioners of Falun Gong.  As previously reported by The Epoch Times, according to Yiyang Xia, senior director of research and policy at the Washington D.C.-based Human Rights Law Foundation, Article 300 and the Interpretation are legally invalid because they contradict Article 36 of the Chinese constitution.
Article 36 guarantees the religious freedom of Chinese citizens. When the regime uses legislation to target Falun Gong practitioners, Xia added, it is "not the enforcing of laws, but the perpetuation of a suppressive political campaign." The Chinese regime, Xia said, also lacks legislation which authorizes its government departments or Party organs to identify "heretical religions," and hence "the Supreme People's Court and the Supreme People's Procuratorate don't have the jurisdiction to define 'heretical religions' in the Interpretations, much less empower other departments to do so." 
"Besides, the Chinese courts have never shown which law's implementation was undermined by Falun Gong practitioners," Xia said. 
Sun Qian's mother first tried to bring the case to the Procuratorate herself on Sept. 11, but her attempt was not successful. She tried again through a lawyer on Sept. 14, filing a criminal complaint against the Public Security Bureau of Chaoyang District of Beijing that is responsible for the arrest of Sun Qian,  and the Beijing No.1 Detention Center where Sun Qian is currently being detained and mistreated. Again, the Procuratorate refused to accept the complaint being filed. 
Sun's family continues to appeal to the Canadian government to help release her.
Additional reporting by Joan Delaney