Starting June 25 and continuing for the next few days, rallies appealing for the rescue of a Canadian citizen detained in China are being held in several cities across the country.
Falun Gong practitioners and supporters are staging protests in front of the Chinese Embassy in Ottawa and the Chinese consulates in Vancouver and other cities to condemn the arrest of Vancouver resident Sun Qian and to call for her immediate release.
A Chinese-Canadian businesswoman who became a citizen in 2007, Sun was detained by the Chinese authorities in February for practising the traditional spiritual discipline Falun Gong, also called Falun Dafa.
As the vice president of Beijing Leadman Biochemistry, Sun travelled regularly between Vancouver and Beijing for work. While she was in her Beijing residence on Feb. 19, more than 20 plainclothes security agents barged in, ransacked her home, and took her away.
She has since been imprisoned at the Beijing First Detention Centre's 414 Prison Room, a facility notorious for its brutal treatment of detainees.
"The arbitrary arrest and mistreatment violated her right to freedom of belief guaranteed under China's own constitution and international law," says a statement from the Falun Dafa Association of Canada (FDAC) on the occasion of the national appeal for Sun's release.
After a visit with her lawyer on May 5, Sun was pushed to the ground by four male guards, sprayed in the face with a pungent chemical, and handcuffed and shackled, according to Sun's sister, Sun Zan. The handcuffs and shackles remained on day and night from May 5 to May 18. She was also forced to wear the same socks and underwear for over two months.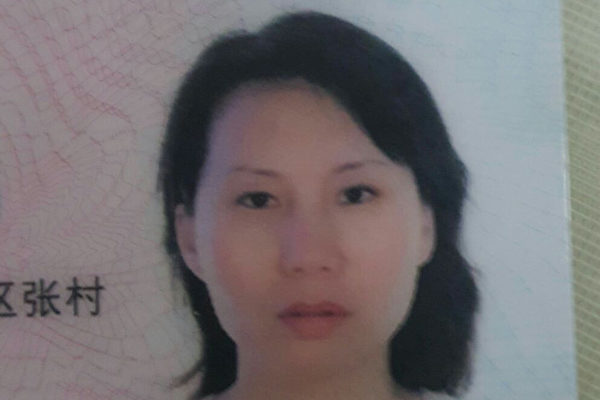 In a speech at the rally in Ottawa on June 26, Falun Gong practitioner Hongyan Lu called for Sun's release and also talked of her mother, Huixia Chen, who has been detained in China a second time for her faith.
"On June 3, 2016, she was again illegally detained, enduring brutal torture and brainwashing even at 60 years of age, unable to have contact with family members," Lu said. "In February this year, Canadian citizen Sun Qian was abducted from her Beijing residence, illegally held, and endured torture, also because she practises Falun Gong. These are only two cases out of the millions of cases of Falun Gong practitioners being cruelly persecuted in China."
Since the Chinese regime launched its campaign of persecution against the practice in July 1999 due to fear over its immense popularity, Falun Gong adherents have been systematically subjected to arrest, torture, and killing. It has been estimated that hundreds of thousands, if not millions, remain unlawfully imprisoned.
"I hereby call for the immediate end to the persecution of Falun Gong, the immediate and unconditional release of Sun Qian and my mother Huixia Chen, as well as all illegally imprisoned Falun Gong practitioners. Let all those perpetrators of the persecution be brought to justice," said Lu.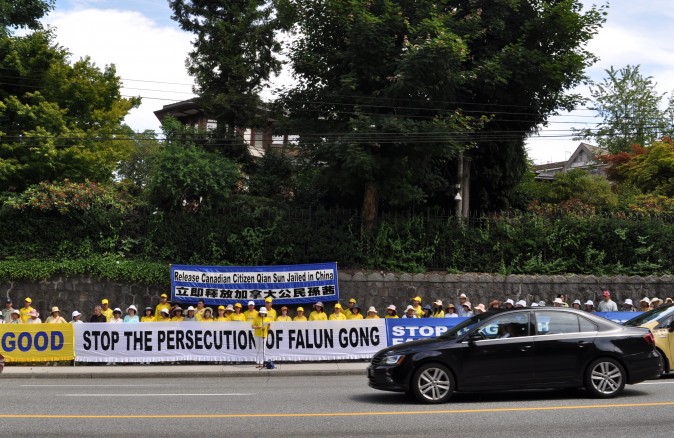 Health Problems Healed
According to the FDAC statement, Sun used to suffer from liver and heart problems as well as depression, but soon after she started practising Falun Gong in 2014, all her health issues disappeared.
Alice Zhang, who spoke at the rally in Vancouver on June 25, a day before the Ottawa rally, likened Sun's improved health to that of her mother, who is also being held in China for practising Falun Gong.
"Like Sun Qian, my mother also had many illnesses for which she was unable to find a cure, and after practising Falun Gong she became healthy and no longer suffered from illness. But now she is being jailed by the Chinese communist regime," she said.
"I have come here not only to appeal for the freedom of Sun Qian, but also for the release of my mother and all imprisoned Falun Gong practitioners. My hope is that all citizens in mainland China will soon have the right and freedom to practise Falun Gong."
"My daughter has not committed any crime," wrote Sun's 78-year-old mother in a statement. "On the contrary, she has become an even better person [through practising Falun Gong]. But under the Chinese Communist Party's tyranny, she is now detained instead. I have no choice but to worry about my daughter."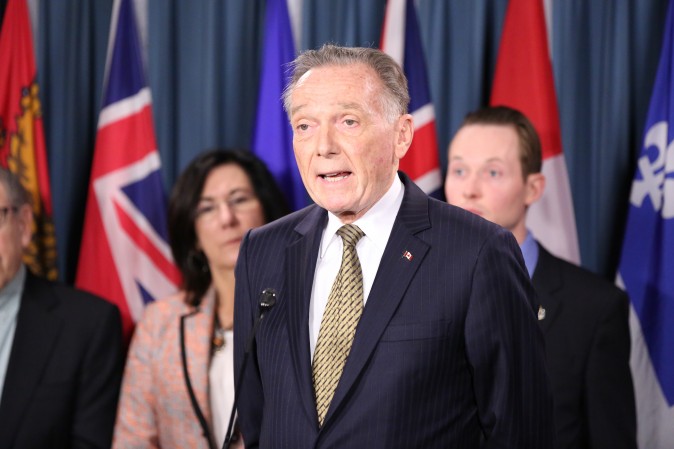 Although Sun's family members have not been allowed to visit her, she has received two consular visits since she was arrested. Several high-level Canadian officials have appealed for her release, including Conservative members of Parliament Peter Kent and Michael Cooper, former Liberal Justice Minister Irwin Cotler, NDP MP Cheryl Hardcastle, and Green leader Elizabeth May.
"We are grateful to the thousands of Canadians who have signed petitions calling for the release of Ms. Sun and we are also grateful to over a dozen MPs from all parties who have called for Ms. Sun's immediate release and intervention from our government," the FDAC statement said.
"We condemn the Chinese communist regime's illegal detention of Ms. Sun, and we urge the Canadian government to intervene and solidify Ms. Sun's immediate release and the release all jailed Falun Gong practitioners."