A federal judge Jan. 23 dropped criminal charges against a former Afghan combat intelligence officer who was arrested and detained by U.S. Border Protection and Customs when seeking asylum in September 2022 at the border in Del Rio, Texas.
Abdul Wasi Safi, 26, worked with U.S. Special Forces before the U.S. removed its troops from Afghanistan in August 2021. His family and Rep. Sheila Jackson Lee (D-Houston) had been working hard to free "Wasi," as he is known, since his arrest.
Jackson Lee announced the news Jan. 24.
"Mr. Safi came across the Rio Grande with a group of migrants after being beaten in another country and desperate to find a way to reach America to see freedom," Jackson Lee said in a statement. "Unfortunately, his entry was at a non-port of entry and Mr. Safi has been held ever since in detention facilities. What happened over the last couple of weeks was a strategic and forceful effort to bring all agencies together to make the right decision for Mr. Safi."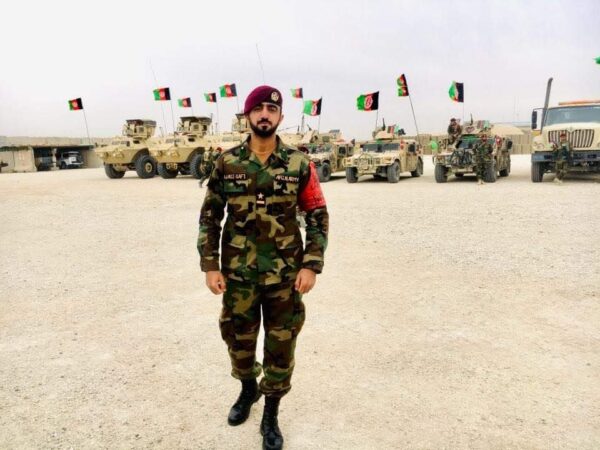 According to Wasi's attorneys, he remains in custody but can now start applying for asylum again, The Texas Tribune reported.
"I promise you, I'm so happy and it's a huge relief for me," Sami-ullah Safi, Wasi's brother, told the news outlet about the charge dismissal.
Sami-ullah, 29, who is a U.S. citizen living in Houston and worked for the U.S. Department of Defense for 10 years, recently called on help from the White House for his release.
"I'm calling on Biden's administration to release my brother," Sami-ullah said during a press conference Jan. 13. "He believed in the mission of this country in Afghanistan. That's why he fought alongside the United States Special Forces … to eliminate terrorism."
Jackson Lee, who chairs the U.S.-Afghanistan caucus, additionally called for Wasi to receive a presidential pardon in January for allegedly attempting to cross the border illegally.
"This is a mistake that needs to be corrected immediately," she said at the news conference.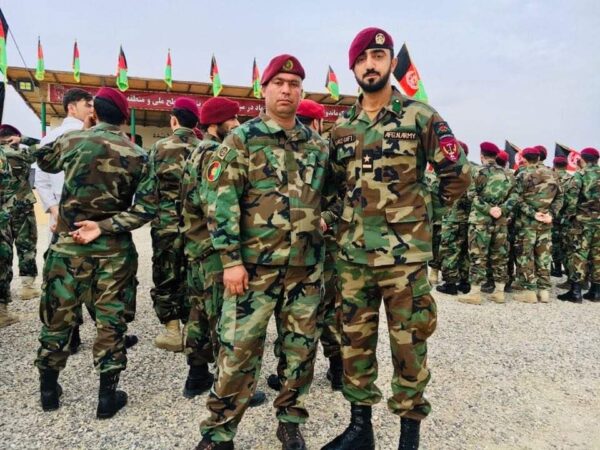 According to his brother, Wasi went into survival mode to avoid being captured or killed by the Taliban, who knew he had helped U.S. forces with biometrics—scientific data such as a thumbprint scanner for identification purposes—the U.S. military left behind.
Sami-ullah said his brother relied on help from friends, colleagues, and relatives to provide him with safe places to stay—and used chat groups to remain informed on which routes were safe when he traveled from place to place.
He additionally said he reached out to veteran groups in the U.S. to provide safe houses in Afghanistan for his brother, but they never did. He said he also contacted U.S. elected officials, embassies, and consulates with no success.
"Nobody helped me in any way. They ignored me," Sami-ullah told The Epoch Times in a previous interview.
Eventually, he said paid $1,200 to someone willing to give his brother a paper visa to escape to Pakistan.
However, he said his brother quickly learned Pakistan leaders were working with the Taliban to capture and hand over persons of interest at checkpoints using fingerprinting technology.
But ultimately, Sami-ullah said, his brother was able to secure a humanitarian visa to Brazil where many other Afghan refugees were also being sent.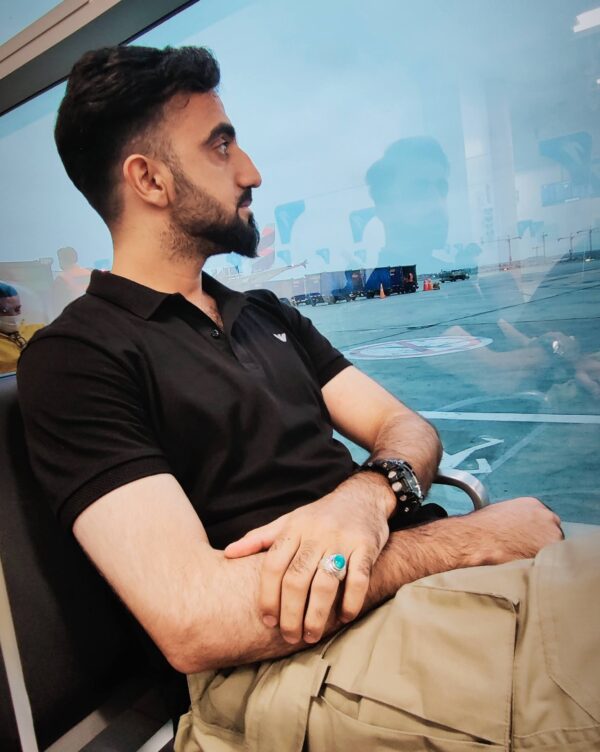 But there, according to Sami-ullah, his brother was beaten and robbed, along with some other Afghan refugees, by locals who, because of their nationality, saw them as terrorists.
His inability to find a safe place in the country provided motivation for him to attempt to come to the U.S. "at any cost," his brother Sami-ullah said.
However, before reaching the U.S. border, his brother was captured by Panama police and tortured for weeks, he said, because they also viewed him as a terrorist.
The language barrier prevented him from explaining his story to the several officers who "beat him, punching and kicking, till he lost track of how many people were beating him," Sami-ullah said.
Finally released from the Panamanian police in September, Wasi was given five days to leave the country and joined a group of other immigrants attempting to be accepted into the U.S.
At the end of September, the caravan reached the border, and Wasi was detained by border patrol agents—signaled out as an Afghan—while the others were let go, Sami-ullah said.
He was transported to a first detention center in Texas where he was aggressively interrogated for three days, Sami-ullah said.
U.S. border agents, according to Sami-ullah, also refused his brother medical treatment for injuries he incurred in Brazil.
"I don't understand," Sami-ullah said. "A man who had a background check with a background with the Department of Defense, who fought for the mission of the U.S., a man who stood up against terrorists, and now being treated as a terrorist."