Global factory activity lost momentum in August, just one day after GDP data showed robust manufacturing growth in the first quarter of the current financial year, according to the latest survey of purchasing managers by data firm IHS Markit.
The survey (pdf) found that production, delivery, and distribution schedules all experienced substantial delays in August as the ongoing COVID-19 pandemic disrupted supply chains.
Many firms reported logistical troubles, product shortages, and a labor crunch that have made it a sellers' market of the goods factories need, driving up prices.
While factory activity remained strong in the euro zone, IHS Markit's final manufacturing Purchasing Managers' Index (PMI) fell to 61.4 in August, a fraction below the earlier "flash" estimate of 61.5, and down from 62.8 in July.
"Despite the strong PMI figures, we think that lingering supply-side issues and related producer price pressures might take longer to resolve than previously expected, increasing the downside risk to our forecast," Mateusz Urban at Oxford Economics told Reuters.
In Europe, the Netherlands once again saw the strongest improvement in manufacturing business conditions, despite growth slowing to a five-month low. Softer expansions were also recorded in Germany, Ireland, Austria, and France.
Greece registered the highest reading in its Manufacturing PMI since April 2000, while Italy and Spain also observed accelerated expansions.
Meanwhile in Britain, where factories also faced disruptions, manufacturing output grew in August at the weakest rate for six months.
Data to be released later on Wednesday is expected to show a similar slowdown in the United States.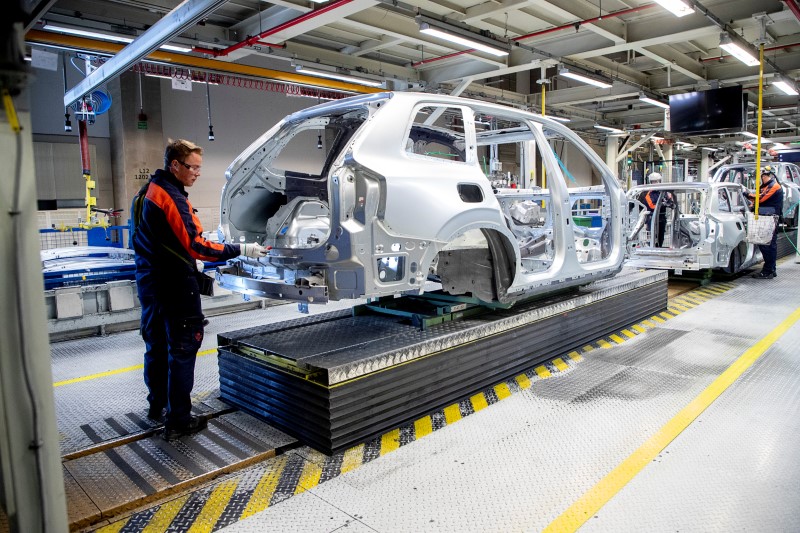 China's factory activity slipped into contraction in August for the first time in over a year, as COVID-19 containment measures, supply bottlenecks, and high raw material prices weighed on output in a blow to the economy.
The country's Caixin/Markit Manufacturing PMI fell to 49.2 in August, from 50.3 in July, breaching the 50-mark separating growth from contraction, and well below market expectations.
Export power-houses Japan, South Korea, and Taiwan also saw manufacturing activity expand at a slower pace in August, a sign chip shortages and factory shutdowns in the region could delay a sustained recovery from the pandemic-induced slump.
Canada's economy unexpectedly shrank last quarter and in July, according to official data on Tuesday—hurt by decreases in manufacturing, construction, and retail trade—and Australia reported slower growth in the second quarter on Wednesday.
Manufacturers were able to pass part of the additional cost burden on to customers by lifting their fees. The rate of inflation quickened to a three-month high, but was below that seen for input costs.
Commenting on the final Manufacturing PMI data, Chris Williamson, chief business economist at IHS Markit said: "Eurozone manufacturers reported another month of buoyant production in August, continuing the growth spurt into its 14th successive month.
"The overriding issue was again a lack of components, however, with suppliers either unable to produce enough parts or are facing a lack of shipping capacity to meet logistics demand.
"These supply issues were the primary cause of a shortfall of manufacturing production relative to orders of a magnitude not previously recorded by the survey, surpassing the 24-year record deficit seen in July.
"Factory selling prices consequently rose steeply once again, albeit with some of the upward pressure alleviated by a slight cooling of input cost inflation, albeit with still-high materials prices adding to manufacturers' problems."
To boost output capabilities, manufacturers added to their workforce numbers in August, continuing the employment growth trend that started in February and with the rate of job creation down only modestly from July's all-time high.
Reuters contributed to this report.