Editor's note: This article is part one of a three-part series. Read Part 2 and Part 3.
China's largest online ride-hailing platform, Didi Chuxing, was listed on the New York stock exchange at the end of June. Days later, a cybersecurity review followed along with the removal of all its apps, resulting in its share price plunging.
It was a massive reversal of fortunes which also resulted in the exposure of some red (communist) power elite interest groups behind China's version of Uber.
"Didi is a vast platform supported by many heavyweight princelings of the Chinese Communist Party (CCP) and international capital giants," Tang Jingyuan, a current affairs commentator for The Epoch Times, said in his July 5 program "Visionary Express."
"More importantly, these princelings seem not to be in the same boat as Xi Jinping, regardless of whether they belong to former Chinese leader Jiang Zemin's faction or another united faction," Tang said.
On June 30, a day before the CCP celebrated its centennial, Didi was officially listed on the New York Stock Exchange and went on to sell some $317 million worth of shares. According to Bloomberg, Didi's public offering was the second-largest U.S. listing by a Chinese company, tailing Alibaba Group Holding Ltd.'s $25 billion initial public offering (IPO) in 2014.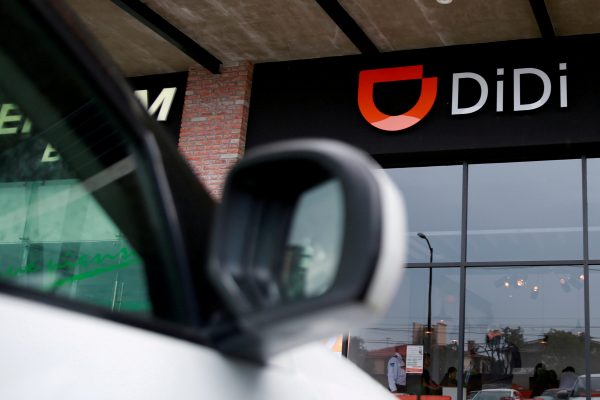 An informed source previously told the Wall Street Journal (WSJ) that China's Office of Cybersecurity Review had wanted Didi to postpone its IPO just weeks before. According to the WSJ, the regulators were concerned that Didi's immense mass of data would fall into U.S. hands due to Washington's auditing obligation requirements.
On July 2, the cybersecurity watchdog announced it was conducting a network cybersecurity audit of Didi and banned it from accepting new user registrations. Two days later, the Cyberspace Administration of China (CAC) stated the Didi app had severe violations of personal information collection and ordered the app store to take down the app and told Didi to fix its problems. The CAC was founded in May 2011 during the first term of Xi Jinping, the general secretary of the CCP.
China's Office of Cybersecurity Review is an internet censor body that is a subordinate office to the CAC, itself a branch of China's State Council Information Office (SCIO).
Pro-CCP media Multi-Dimensional News cited a source close to the financial regulator on July 5 who said CCP top brass is punishing Didi for ignoring the request to not list the company in the United States. The source said the punishment will be much worse than was dealt out to Alibaba.
Didi's State-Owned Shareholders and Private Capital Investors
According to a June 25 report by Huaxia Times, Didi's board of directors has eight members, including CEO Cheng Wei and President Liu "Jean" Qing, a Beijing-born businesswoman aged in her 40s. The other six members come from representatives of Alibaba, Tencent, Softbank, and Apple.
The report said that SoftBank's appointed board member Kentaro Matsui is still on the list of directors. Still, as previously agreed, SoftBank was to withdraw from the board of directors after Didi's official listing. In addition, Chen Zhiyi, director of Boyu Capital, will also resign as a director after the IPO.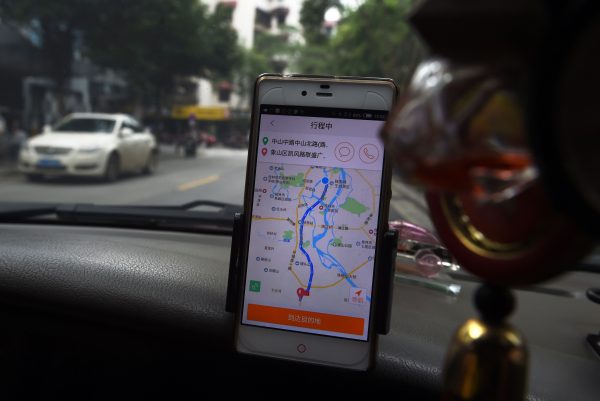 On July 1, the Chongqing Daily reported that "Didi has received several rounds of financing since its establishment, totaling nearly $20 billion, with a luxurious line-up of investors: Sequoia Capital, High Tide, Goldman Sachs China, Matrix Partners, Ali, Tencent, Softbank, Apple, and many other capital giants."
The Chongqing Daily added that there were also state-owned shareholders. "According to CVSource's investment data, there are nearly 20 state-owned investors since 2015, including China Merchants Bank, China Construction Bank, Bank of Communications, CICC ALPHA (a subsidiary of China International Capital Corporation Limited), Poly Capital, Sinomach Automobile, and China Post Capital, etc.," reported the media.
"Many capitals (that invested in Didi) has benefited through this listing," the report said.
Tang Jingyuan said that behind each of these state giants stands one or more powerful red families. "Those investors, both national and non-national, are all wealthy, powerful, and dominant in certain areas. They are not easily offended," said Tang.
Five years ago, Uber Technologies Inc. sold its China business to rival Didi as it reportedly failed to effectively compete in the country. This left Didi with 90 percent of the market share.
"During the critical period when battling Uber China and eventually winning its monopoly in the market, Didi received support from these CCP-controlled banks, insurance companies, brokerages, and industrial capital," Tang said.
"The person behind the monopoly of Didi is its president—Liu Qing, who is the daughter of Liu Chuanzhi, the founder of China's Lenovo Group, but Liu Qing is only a figure in the foreground," he indicated.
Liu Chuanzhi's Family Behind Didi
Liu Chuanzhi made his fortune during the reign of former communist leader Jiang Zemin, and the Lenovo Group has close relationships with the CCP's military.
While the battle between Didi and Uber China may have looked fierce, the end result of Didi taking over Uber is probably just a relocation of internal interests as Liu Zhen, who was Uber China's head of strategy, was also the niece of Liu Chuanzhi, making her the cousin of Didi's president.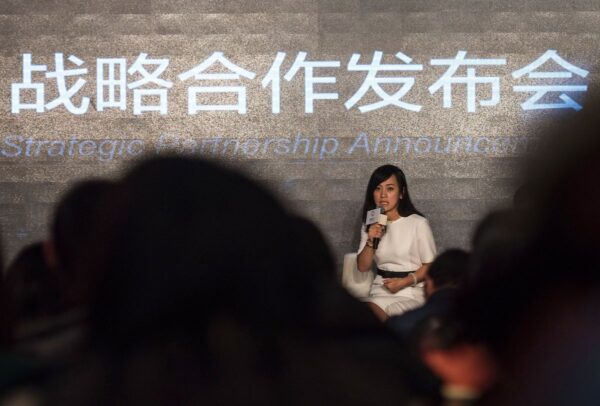 A post on Chinese blogging platform zhuanlan.zhihu.com claimed that the Liu family monopolized not only Didi but the "entire Chinese ride-hailing service," as "Liu's Lenovo Group also controls shares of Shenzhou Car on Demand (Shenzhou Zhuanche) and Shenzhou Car Rental (Shenzhou Zuche)."
Shenzhou Car on Demand, founded in 2007, received several investments from Legend Holding when promoted online in 60 major cities of China in 2015. Legend Holding is the controlling shareholder of its better-known associate company Lenovo Group. Lenovo was initially Legend Computer until it changed its English name to Legend in 2004. In June 2012, Liu Chuanzhi stepped down as chairman of Legend Holdings.
Liu Qing, daughter of Liu Chuanzhi, joined Didi as Chief Operating Officer in July 2014, and in February 2015, she became its president. Before joining Didi, Liu Qing was the general manager of Goldman Sachs Asia for 12 years, studied computer science at Peking University, also studied at Harvard University.
Liu Zhen, who is Liu Chuanzhi's niece, joined Uber China in 2015 as senior vice president. After the acquisition of Uber China by Didi, Liu Zhen left the company and joined Today's Headlines, a Chinese news and information content platform (a Bytedance product), as senior vice president of corporate development.
Bytedance is the parent company of social networking service Douyin and its overseas version TikTok.
On May 29, 2020, Bytedance confirmed that Liu Zhen had left the company.