A University of Florida insider released a report exclusively to The Epoch Times showing that the university underreported its diversity, equity, and inclusion (DEI) programs, even as the governor's office confirmed that universities across the state have spent millions of dollars promoting DEI.
The insider, who spoke to The Epoch Times on condition of anonymity, said the University of Florida (UF) funding numbers turned in at the direction of Florida Gov. Ron DeSantis didn't disclose a vast network of personnel and programs pushing DEI, which includes critical race theory (CRT).
He pointed out that as many as 33 DEI liaisons at UF fell under the radar when the university self-reported its DEI programs to the governor's office.
The insider also noted that the university has ties to a "youth gender" program, which he said has conducted 50 mastectomies on teens who were 16 and older.
Dr. Michael Haller, who heads the gender clinic, said in a June 2022 interview with the University of South Florida's Health News Florida that UF Health provides "gender-affirming" treatment to approximately 200 patients.
The insider said a local news article printed in August 2022 reported that the UF Health Youth Gender clinic performed mastectomies on teenagers, some of whom were only 16 years old.
He pointed to a report from nonprofit medical organization Do No Harm that revealed that UF College of Medicine admission and educational programs were "indoctrinating students using teachings at the core of CRT."
In a Feb. 2 statement, the governor's press secretary, Bryan Griffin, said DeSantis's office believes that DEI and CRT initiatives in the state's public education institutions are "significantly misreported and underreported," noting the lack of transparency surrounding the gender clinic.
"Nonetheless, what was reported revealed an extraordinary misuse of taxpayer dollars to promote a political agenda at the expense of academic focus," Griffin said.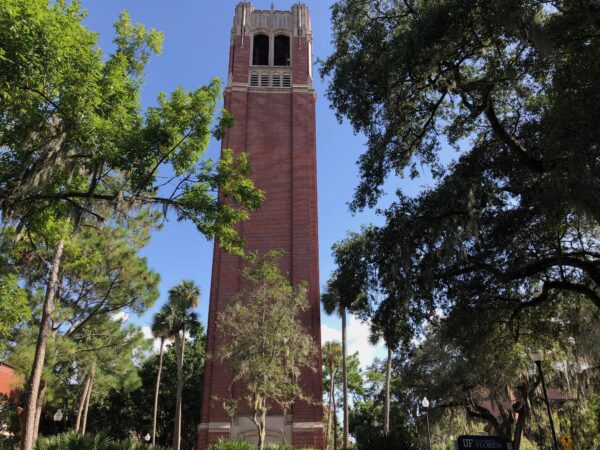 Key findings by the governor's office released to the media on Feb. 2 show that taxpayers had financed a chief diversity officer at UF for $750,000 per year and another $445,000 for the University of Central Florida's vice president for DEI and her assistants.
The Center for Environmental Equity and Justice at Florida A&M University cost $1.8 million in tax dollars per year, according to the statement.
The DEI offices at the University of South Florida and Florida International University cost taxpayers another $2 million dollars, according to Griffin.
"As an example of a failure to report completely, we know from their website that UF has a 'Youth Gender' program. Unfortunately, this was not reported in their survey response," he said.
The UF insider said his 67-page report took five months of research and included interviews with staff and students at the university. In most cases, the report included material that documented his sources. With his permission, The Epoch Times provided the report to the governor's office for comment.
According to the insider, UF spent $3.4 million in total on DEI programs.
The total for DEI programs across the Florida university system was more than $15 million in public funds, according to a spreadsheet he supplied.
His report shows that DEI has tentacles extending into the UF colleges of education, journalism, law, and medicine.
Removing 'Woke'
DeSantis's office began a new campaign to remove "woke" from the education system on Dec. 28, 2022.
Four days earlier, The Epoch Times had documented the experiences of six conservative students attending a major Florida university.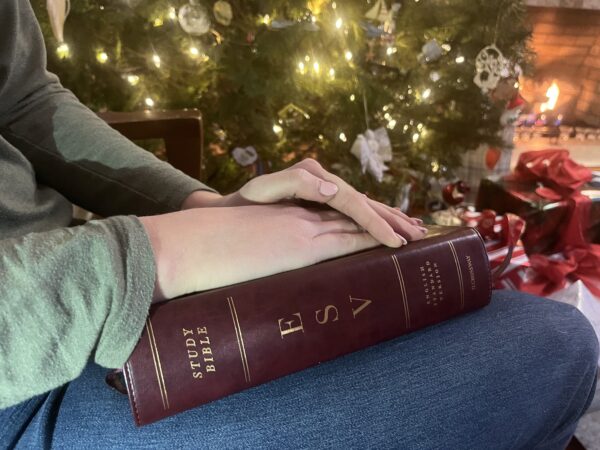 The students described difficulties in seeking an education in what they described as an anti-white, anti-Christian, and anti-American culture.
Desantis required the state's universities to self-report figures on staff, programs, and campus activities related to DEI and CRT by Jan. 13.
The governor also announced that he was planning an overhaul of public liberal arts institution New College of Florida by appointing conservative board members who have signaled that they want the university to focus on classical education instead of teaching "woke" ideology.
On Jan. 31, he threw down the gauntlet on fixing higher education, vowing to eliminate all DEI and CRT funding to universities throughout the state.
The lack of accurate data in those university reports speaks directly to the issue raised by DeSantis, Griffin said, noting that the governor noted that DEI bureaucracies diverted millions of taxpayer dollars that were meant for education to a political agenda instead.
DeSantis has offered a series of legislative proposals aimed at flushing political bias out of university teaching, including allowing university presidents and boards of trustees to hold post-tenure reviews on professors as needed.
He also wants to shift hiring authority—which had been ceded to faculty—back to the university president.
Stifling Political Correctness
DEI is often used as a euphemism for CRT, LGBT gender ideology, and progressive, leftist politics. CRT is a Marxist-based concept that divides people into classes of oppressors and victims based on race and gender. It includes anti-American ideas that the country was founded only on racism, for which it allegedly hasn't atoned, and must be dismantled and rebuilt.
The UF insider said a "dramatic cultural shift" at the university in the past few years prompted him to begin his research. He decided to collect information because there were many at UF who were "terrified" of speaking out for fear of being doxxed or canceled.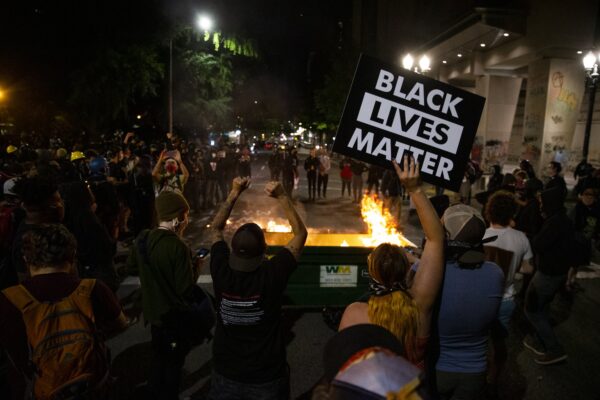 He said that job candidates, staff, and faculty were penalized if they didn't get certified in DEI training because the UF human resources department used DEI certification to judge candidates for jobs or promotions.
The insider said the governor's office needed to look at the grants that universities are getting because they most likely have DEI mandates.
He said there needed to be a reporting method for students, faculty, and staff who experience discrimination through DEI initiatives, with penalties for the discrimination, such as the elimination of funding, to stop the practice.
UF is just an example of what's happening across most universities in America. The insider said higher education has been hijacked by Marxist ideology.
"This is a culture war now. This is way beyond just cutting off dollars," he said.
He said UF continued incorporating DEI and CRT programs after DeSantis signed the Stop Woke Act.
The Act addresses "wokeness" to historic injustices surrounding race or gender that may have created a false sense of guilt among those who weren't responsible for them, as is the charge according to the idea of systemic racism.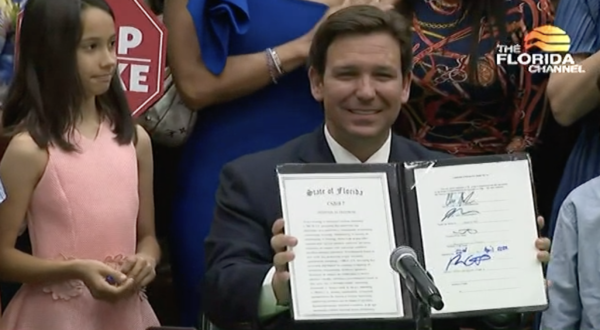 It outlaws indoctrination practices in education or the workplace that label a person as inherently racist, sexist, or oppressive based on their skin color, sex, or national origin—consciously or unconsciously.
The law allows the state university system's board of governors to require tenured professors to undergo a "comprehensive post-tenure" review every five years.
DEI Continues, Awaiting Court Resolution
The insider said that since the federal court issued an injunction concerning the law in November 2022, UF is continuing on with its DEI programs.
His report detailed that just before Thanksgiving in 2022, UF's Center for Inclusion & Multicultural Engagement began promoting DEI training sessions titled "Foundational Diversity Workshop," "Antiracism Education," "Inclusive Leadership," "Understanding Bias," and "Inclusive Gators Use Pronouns."
Students are encouraged to complete the courses so they may obtain a DEI certificate, he said.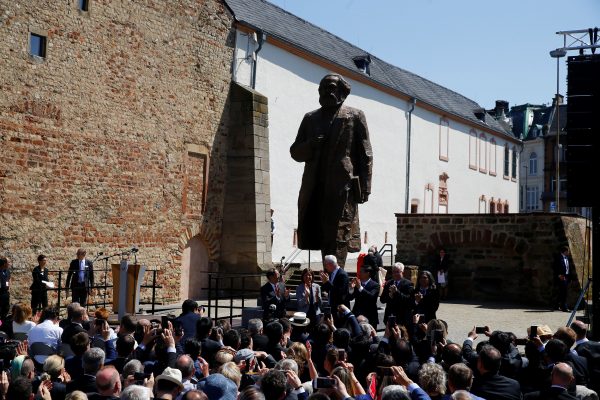 In the same month, UF also awarded $400,000 to seven faculty research projects focused on analyzing the "history of racial tension at UF and surrounding marginalized communities" and "creating spaces" that offer a sense of belonging for black students, faculty, staff, and community members.
Last week, UF's Warrington College of Business was using BLM Black History Month virtual backgrounds before they were quietly scrubbed, he said.
The Warrington College of Business has an assistant dean of diversity and inclusion, as well as a DEI program manager, with salaries that total more than $250,000, he said.
"Their job is to institutionalize DEI initiatives in every facet of the college's daily operations and change the school's culture—right down to encouraging faculty, staff, and students to use UF-sanctioned backgrounds on Zoom that carry the school's branding alongside BLM and anti-police imagery," he said.
UF didn't respond to a request for comment by press time.