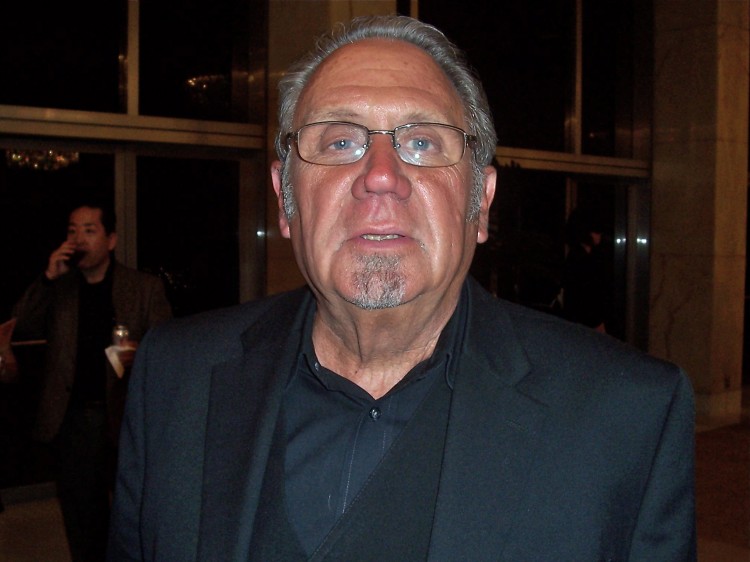 LOS ANGELES—Shen Yun Performing Arts New York Company's final show at the Dorothy Chandler Pavilion captivated its fourth straight sell-out crowd in the City of Angels.
Richard Leach, a guitarist and composer who has played with the likes of Ray Charles, Elvis Presley, and Frank Sinatra, was one of the many theatergoers enamored by the performance tonight, exclaiming, "I love it—fantastic!"
He was most intrigued by the music, saying that it is "Very intricate music, great orchestration, tonality, wonderful execution, solid performance."
"I like the ethnic instruments, I hear those mixed in with the strings and brass—very good and full sounding. Wonderful music."
Shen Yun's live orchestra is made of an ensemble of both Eastern and Western instruments, offering a unique, signature sound only found at a Shen Yun performance. The Shen Yun website explains: "This is how the effect is achieved: A Western philharmonic orchestra plays the foundation, while traditional Chinese instruments lead the melodies. The sound produced is uniquely pleasing to the ear."
Mr. Leach continued, saying, "I liked the singing, the sopranos, the words on the screen. Those messages were very profound."
Shen Yun's mission is to revive traditional Chinese culture, but the values found within Chinese culture are by no means only for Chinese people. The culture is a distillation of wisdom and virtues that can be found in every culture, and can bring about goodness and have a positive effect on the planet.
Mr. Leach added that the choreography was "Wonderful. Breathtaking and spectacular. A lot of energy and history and inspiration in all of the performances."
The dance featured in Shen Yun is classical Chinese dance, an art form that has been passed down through China's civilization, and is capable of a tremendous range of expression.
He said the backdrops were "Wonderful, first class. The animation was wonderful. Tying the visual arts and performing arts together with the computer."
Shen Yun features a digital backdrop that brings the audience to different situations and different worlds. "Shen Yun's digital-backdrop team creates vividly animated settings, extending the stage and transporting the audience to a world where heaven and earth are one," explains the Shen Yun website.
He concluded, saying Shen Yun is "Fantastic! [His friends] must see it! They must see it! Breathtaking."
Reporting by Gary Du and Albert Roman.
hen Yun Performing Arts has three touring companies that perform simultaneously around the world. Shen Yun Performing Arts New York Company will next perform in San Diego Jan 19-22.
For more information, visit ShenYunPerformingArts.org.