Gordon Sondland became the latest impeachment witness to affirm Republican concerns about a possible conflict of interest by Hunter Biden, former Vice President Joe Biden's son.
Hunter Biden served on the board of Burisma from 2014 to 2019. His father was in office from 2008 to 2016. In 2016, Joe Biden threatened to withhold $1 billion from Ukraine unless the country ousted prosecutor Viktor Shokin, who was probing Burisma. The case was closed by Shokin's replacement, Yuriy Lutsenko.
"Do you believe that Hunter Biden having a position on the board of Burisma has the potential appearance of a conflict of interest?" Rep. Elise Stefanik (R-N.Y.) asked Sondland, the U.S. ambassador to the European Union, on Wednesday in an open impeachment hearing.
"I don't want to characterize Hunter Biden's service on the board one way or another, I just don't know enough," Sondland said.
"So you disagree with every other witness who has testified 'yes, there is a potential appearance of conflict of interest?" Stefanik asked.
"You asked if there was a conflict or an appearance?" Sondland asked. When Stefanik repeated "a potential appearance of a conflict of interest," Sondland said "I didn't hear the word appearance. Clearly it's an appearance of conflict."
"This is something that every witness has answered yes to or agreed with it could have a potential appearance and yet we are not allowed to call Hunter Biden to answer questions in front of this committee," Stefanik said.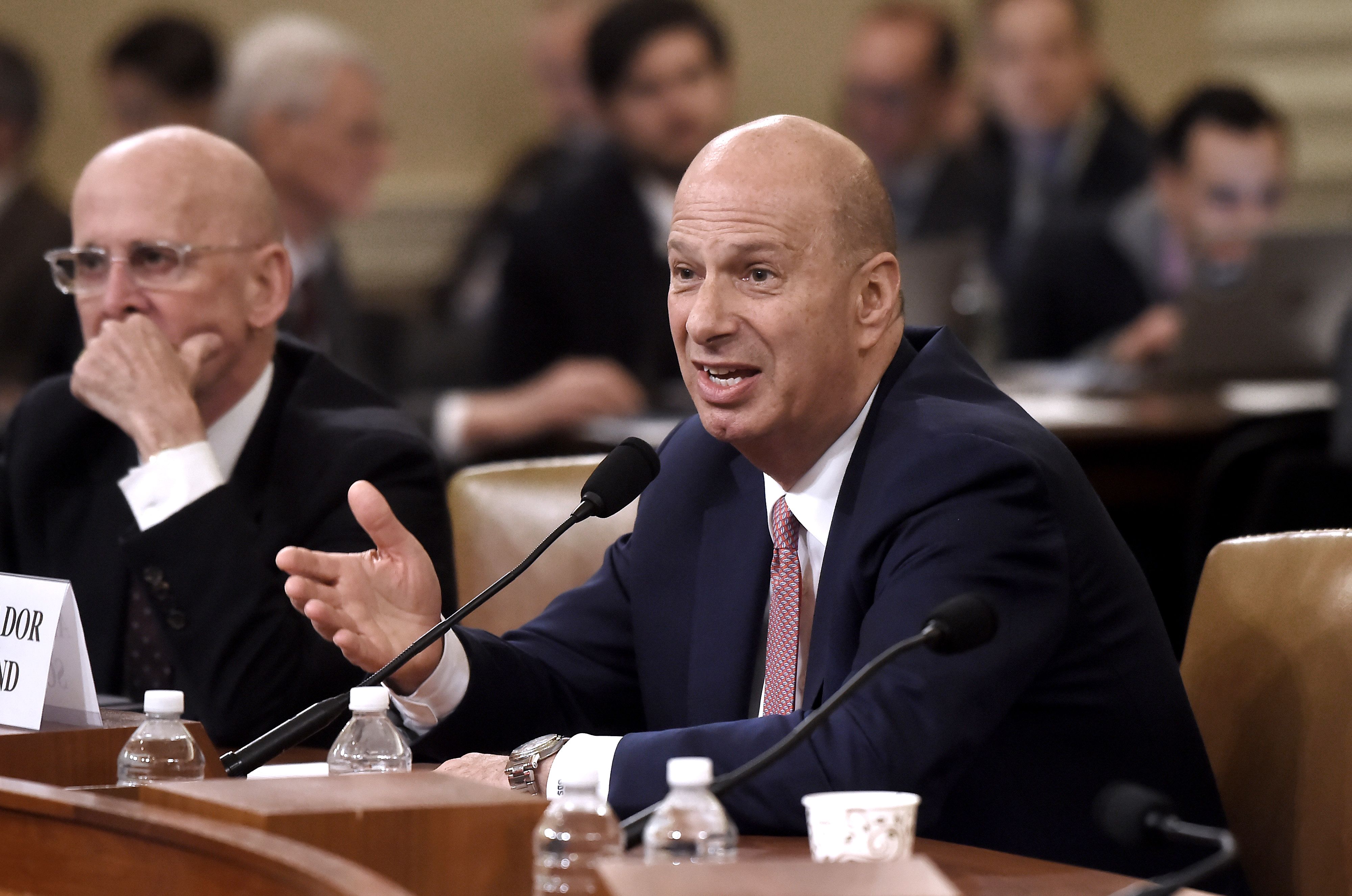 The day prior, National Security Council official Lt. Col. Alexander Vindman and Jennifer Williams, a National Security Council official assigned to Vice President Mike Pence, told Stefanik that they agreed there was the potential for the appearance of a conflict of interest.
"Certainly the potential, yes," Vindman said. "Yes," Williams said.
State Department official George Kent said last week he raised concerns about Hunter Biden's position with the vice president's office because of "the possibility of the perception of a conflict of interest."
Republicans have asked House Intelligence Chairman Adam Schiff (D-Calif.) to schedule Hunter Biden to testify but so far Schiff has refused. Ranking Member Devin Nunes (R-Calif.) said earlier Wednesday that the GOP submitted subpoena requests to Schiff for Hunter Biden and the whistleblower.
Devon Archer, Hunter Biden's business partner, was also among the witnesses requested by Republicans.
Democrats have publicly defended the Bidens, who have both denied wrongdoing.
"Let's be clear, Hunter Biden didn't do anything illegal and his father, the vice president, didn't do anything illegal or unethical," Sen. Chris Murphy (D-Conn.) said over the weekend on CNN.
"And all of these attacks on the Bidens and the effort to bring the whistleblower in to testify are just an attempt to try to put more chum in the water and distract from the corrupt scheme that is at the heart of this inquiry."