Europe's record low supply of natural gas could see the rest of the world paying larger heating bills in an effort to stay warm this winter, experts warn.
Natural gas prices have risen more than 35 percent in the past month amid lower supplies and a surge in demand as pandemic-hit economies around the world reopen, prompting fears that there is simply not enough gas stored up for the winter if temperatures were to be particularly cold in the northern hemisphere.
Some experts are now pointing to Europe, where supply is at 16 percent below the five-year average, a record low for this time of year.
John Kilduff, partner with Again Capital, told CNBC that "people are starting to throw the 'crisis' word around" when it comes to Europe.
"Europe is squarely behind the eight ball going into the winter season. It's going to put the focus on this commodity that's been overlooked for the last several years," Kilduff added.
Things could well get worse for the United States too if shortages were to become more severe in Europe, with prices possibly even doubling.
"If it's a cold winter, gas will not just be tight. It will be very tight," Daniel Yergin, vice chairman of IHS Markit, said. If that's the case, prices could go sharply higher. "It will either be physical shortages, or it will be reflected in price."
Meanwhile, Goldman Sachs commodities analyst Samantha Dart last week noted that if the coming winter is colder than normal, natural gas prices could jump up past $10/MMBtu.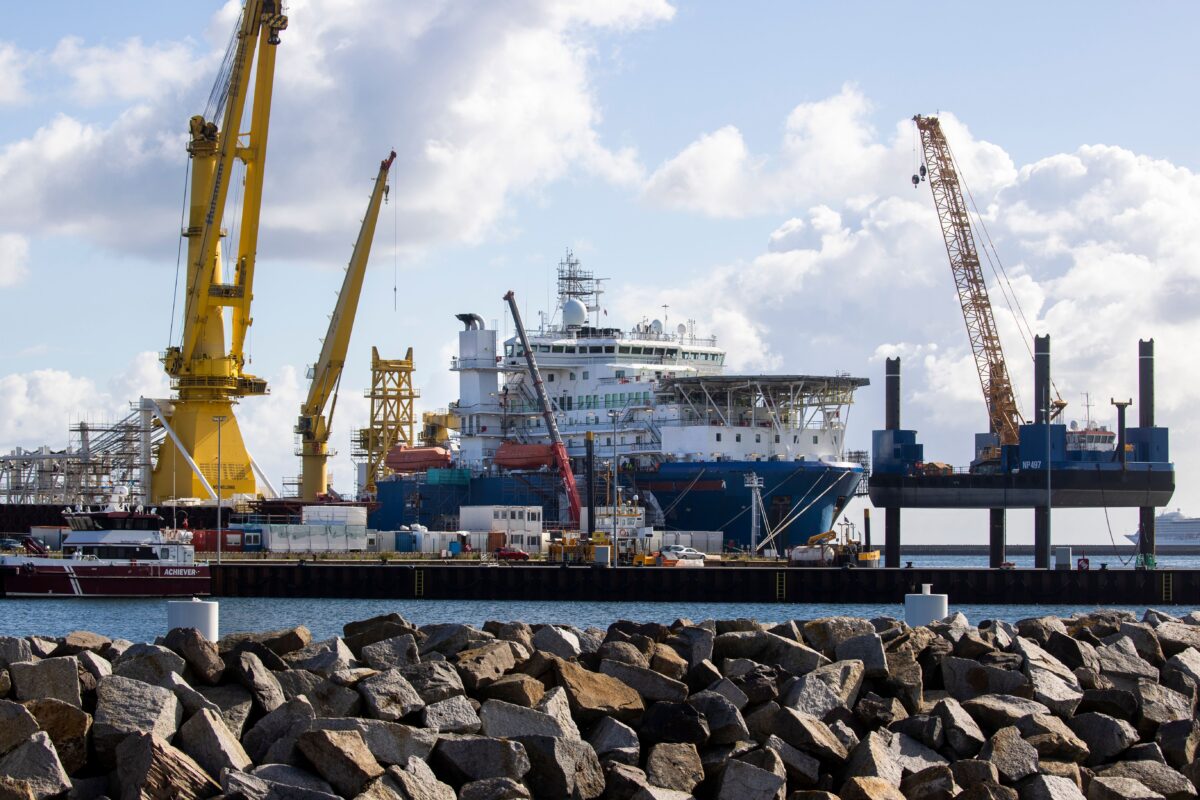 "While a small colder deviation from average would likely be solved through gas-to-coal substitution against Appalachia coal in a $5–$6.50/MMBtu gas price range, anything close to a full standard-deviation from average would likely trigger a price spike to cause demand destruction with gas above $10/MMBtu," Dart said.
The outlook could look less bleak if the autumn and early winter prove to be mild and more gas is put into storage, which may reduce prices, according to some strategists.
"We lean toward a lot of risks for price spikes, rather than higher and higher sustained prices," Christopher Louney, commodities strategist at RBC, told CNBC.
But it's not just Europe that is battling with declining natural gas supplies. According to the Energy Information Administration, the level of gas in U.S. storage is 7.4 percent below the five-year average and 16.8 percent below the level at this time last year.
Added to that, the U.S. industry is also suffering from lower production due to Hurricane Ida, which hit 90 percent of natural gas output, while over 75 percent of Gulf of Mexico natural gas remains shut in, according to a Sept. 13 analysis from S&P Global Platts.
Growing international demand for U.S. exports of liquefied natural gas (LNG) have also added to a price increase for natural gas, which is used for heating and generating electricity, as well as the processing of chemicals, fertilizers, paper, and glass, among other commodities.
The situation in Europe has caught the attention of senior U.S. energy adviser Amos Hochstein, who warned that "lives are at stake" in Europe this winter amid low supplies and a threat of reduced supply.
"If you get a real cold winter by January and February, you could run out of supplies. And that's where I get concerned," Hochstein told reporters Friday, noting that Russia has "under supplied the market compared to its traditional supplies" which had also contributed to increased prices.
"This is not just about some geopolitical game. People's lives are at stake," he added.