A day after Germany took over the presidency of the European Union, Chancellor Angela Merkel said the 27-nation bloc would continue to discuss human rights and the rule of law with the Chinese regime, but stopped short of threatening sanctions over Beijing's new national security law for Hong Kong.
"We will continue to seek dialogue and conversation with China about this," said Merkel at a press conference on July 2 marking the beginning of Germany's six-month EU presidency.
Stressing that ties with China are of "strategic importance" to the EU, she said it was important to have "a relationship of trust where one can openly say one's opinions to each other with mutual respect."
"And there will be differences of opinion, but I hope also common results," the German leader added.
Asked whether Germany would consider offering asylum to Hong Kong dissidents, Merkel replied that German asylum law "is there for people everywhere" and therefore she did not think anything beyond that was needed.
In May 2019, Germany granted refugee status to two young Hong Kong activists facing charges at home.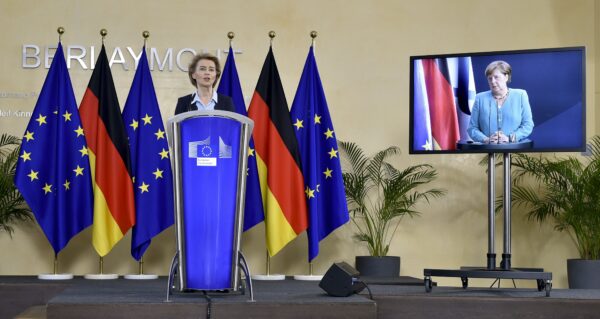 Also speaking at Thursday's press briefing, European Commission President Ursula von der Leyen said it was in both sides' interests to maintain the special status of Hong Kong, because the city "is still the most important hub for China's economic exchange with Europe."
"If Europe takes a confident and united position, it will have a long-term effect on China," she said.
Germany, the EU's most influential member state, appears to have taken a relatively mild stance on the Hong Kong crisis, compared with the United States, Britain, and Australia.
The U.S. Senate unanimously passed a bill on July 2 to authorize sanctions on individuals who are found to be involved in subverting Hong Kong's autonomy, and banks who do business with them. Senators have also launched a bill to grant refugee status to Hong Kong residents at risk of persecution under the national security law.
Britain has offered a "bespoke" route to citizenship to Hong Kong residents holding the British National (Overseas) status, and is set to enact Magnitsky legislation in order to apply targeted sanctions on those who breach human rights in the city. Australia is also working on a scheme to offer a "safe haven" to Hong Kong residents.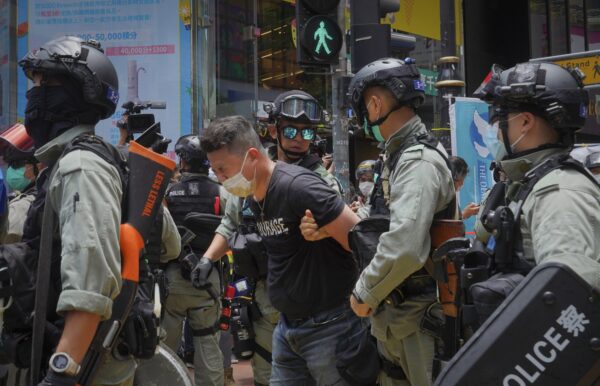 The Merkel government's stance on the Chinese regime is not unchallenged within Germany. Green Party leader Robert Habeck, for example, has recently criticized her unwillingness to ban the Chinese state-controlled telecoms giant Huawei from the German mobile network.
"We cannot allow the Chinese state to gain access to our hospitals, traffic routes, factories and energy systems through providers such as Huawei, which are controlled via the 5G network," Habeck told German newspaper Handelsblatt. "We cannot bring a Trojan horse into the system."
The Green Party leader also called for "personal sanctions" including visa bans and asset freezes against Chinese officials who violate human rights and break international law.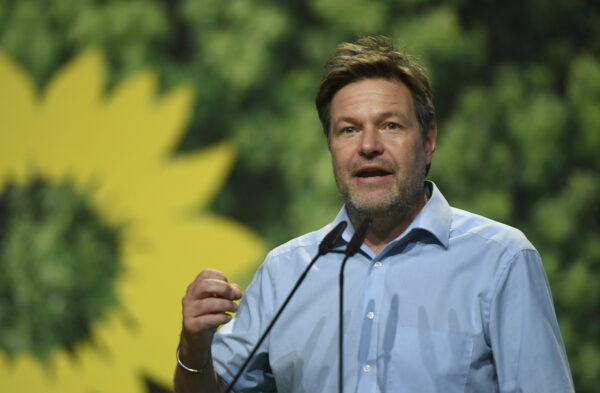 Andreas Fulda, a German scholar teaching at the University of Nottingham, England, has spoken out against Germany's "failed" China policy and expressed concerns over its impact on the EU.
"Merkel's unwillingness to set red lines not only undermines German foreign policy towards China but also makes it harder to develop a new and more assertive European strategy towards China," wrote Fulda in a recent commentary published by think tank the Royal United Services Institute (RUSI).
"At a time of heightened geopolitical tensions between the US and Communist Party-led China, Europe can no longer afford Germany's unprincipled and failed China policy of 'change through trade,'" he wrote.
"Chancellor Merkel should abandon her failed China policy and join Europe's search for a more principled approach towards China," Fulda concluded.
and The Associated Press contributed to this report.