EPL Soccer Managerial Rumors: Garry Monk and Arsene Wenger Get New Contracts, David Moyes for Newcastle?
May 4, 2014 9:56 pm Last Updated: May 4, 2014 9:56 pm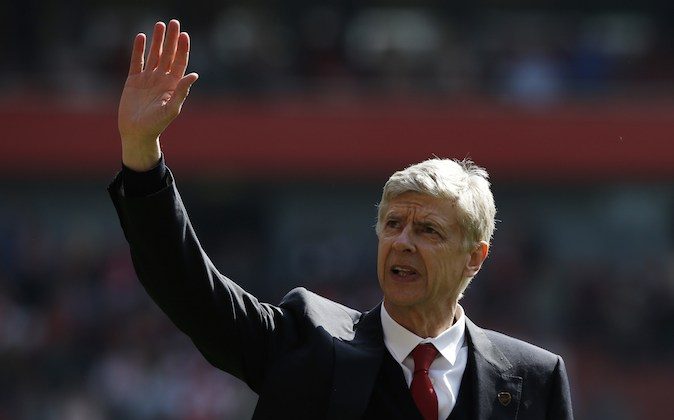 Swansea interim manager Garry Monk is rumored to have been offered a permanent position, Arsenal boss Arsene Wenger will sign a contract extension, and David Moyes could be heading to Newcastle.
Garry Monk, a former Swansea player who became Swansea's interim manager following the sacking of Michael Laudrup this season, has been offered a permanent position, according to the Daily Mail. Swansea's board directors, who have been impressed with Monk's performance, met on Friday to discuss his appointment. The 35-year-old mastermined recent wins against Norwich, Newcastle, and Aston Villa to keep the Welsh side in the Premier League.
Despite Swansea's 0-1 loss to Southampton on Saturday, Monk should be announced as the new Swansea boss some time this week.
Another manager who is set for a new contract is Arsenal's long-time manager Arsene Wenger. Following Arsenal's 1-0 triumph over West Bromwich Albion on Sunday and securing Champions League soccer for the London club for the 17th consecutive season, Wenger has declared that he will stay with the club. Wenger had earlier been linked with a move to French Ligue 1 leaders Paris Saint-Germain.
"Don't worry, don't be too impatient, my last time will come, you'll get rid of me one day, don't worry!" said Wenger.
"I've said many times, my word is my word. I'm from a period where you didn't need a pen to commit. Look at me, look at me. You will see me again. It's not linked to the FA Cup final. It was important, of course, to be in the Champions League — that's for sure."
"No. I've had no moments of doubt. If I had moments of doubt it would have been a few years ago when I had to say no to many offers and commit to this club and I was under a lot of pressure," Wenger said. The Frenchman had earlier been linked with a move to French Ligue 1 leaders Paris Saint-Germain.
In other news, former Manchester United manager David Moyes has been linked with a move to Newcastle, according to UK paper Express. Newcastle fans are getting impatient with incumbent boss Alan Pardew after a poor run of games left the club languishing in mid-table, and are keen to see him out. The 52-year-old was booed by the fans in Newcastle's 3-0 win over Cardiff City on Saturday, and hundreds staged a walk-out in the second half to show their displeasure.
While Moyes is a likely replacement for Pardew given that he is looking for a job and still has solid managerial credentials despite his 10-month debacle at Manchester United, the news is completely speculative at this stage.