Australian think tank the Grattan Institute is calling on the government to end the sale of new petrol and diesel cars by 2035 to help meet the 2050 net-zero emissions target.
In its new report, the think tank said zero-emissions vehicles should be exempt from stamp duty, import duty, and luxury car tax to make the cars cheaper and more accessible to the public.
It said that removing stamp duty alone would cut the cost of electric vehicles (EVs) by 6.5 percent, and removing import tax would lower the price by another 5 percent.
"Governments should encourage a thriving market for zero-emissions vehicles by exempting them from inefficient taxes such as import duties, luxury car tax, and motor vehicle stamp duty," the report said. "They should ensure drivers across the country have somewhere to charge electric models."
The institute believes the best policy would be a blanket emissions tax but accepts the "regrettable reality" that it would not happen in Australia any time soon.
"The climate clock is ticking. We can't wait around for an emissions price," the report authors said. "So this series will identify sector-specific policies Australia should implement to set us on the path to net zero."
However, zero-emission vehicles are out of most budgets, even with the suggested tax cut benefits. For example, only seven EV models are available to Australians for under $70,000 (US$51,600), which goes down to zero when shopping for an EV under $40,000 (US$29,500).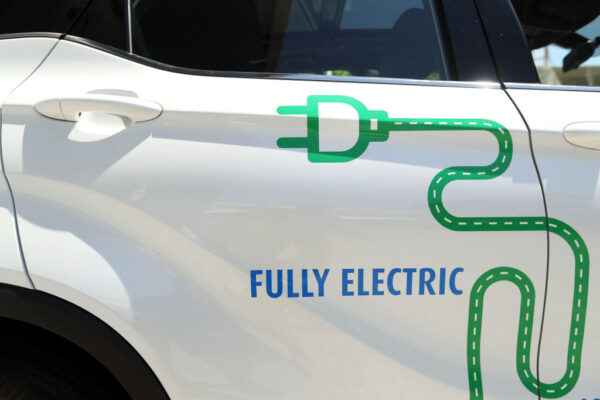 Federal Independent MP Craig Kelly previously told The Epoch Times that subsidies and tax cuts for EVs were a "complete misallocation of resources" that would not open the market to lower-income households.
"A $70,000 car is for the very wealthy," Kelly said. "Why would they need an extra subsidy?"
Deputy Prime Minister Barnaby Joyce said on Sunday that he would consider supporting a net zero emissions target deadline if the details around cost and impact are clearly laid out.
"We want to see exactly what's involved, and we want to see exactly what the cost is," Joyce told the ABC.
The report also recommends increasing the truck width limit to 2.5m to 2.6m (8.2 ft to 8.5 ft), in line with limits in other countries, so imported zero-emissions heavy vehicles can be used without expensive modifications.
It comes after the European Union (EU) also proposed to ban petrol and diesel cars from 2035 on July 14.
Daniel Khmelev contributed to this article.