Australian Prime Minister Scott Morrison is encouraging Aussies to "get out there" and "back into this economy" as business recovers and employers look for staff.
"There are thousands and thousands and thousands of jobs which employers around the country are now looking to fill as the recovery takes hold," Morrison told reporters. "I'd encourage Australians who have yet to get back into that workforce—those jobs are there, the employers are looking for you."
An analysis of Australian Bureau of Statistics (ABS) data suggests there could be around 280,000 job vacancies to fill leading up to Christmas, with the majority in New South Wales (NSW) and Victoria.
Online job directory Seek said that October recorded the highest number of monthly job ads posted in its 23-year history.
"A combination of the lifting of restrictions in our two largest employment markets, NSW and Victoria, along with businesses getting ready for what will hopefully be a bumper holiday period has had a huge impact on this month's job ad volumes," Seek ANZ managing director Kendra Banks said.
The National Skills Commission also revealed in its latest internet vacancy index that online job advertisements increased by 7.8 percent to a total of 250,900 in October.
Employment Minister Stuart Robert said it reflected how demand was "screaming back" as all employers were looking to hire. He also noted that many jobs available are never advertised.
"There is no excuse now. Go out and get a job," Robert told 4BC radio. "So the Internet Vacancy Index looks at 37 constructs or 37 areas of employment, and they all hiring."
Robert also said there were 94,000 young Australians aged 15 to 22 who weren't working or training.
"There's no excuse why every single one of these young Australians shouldn't be out there working," he said.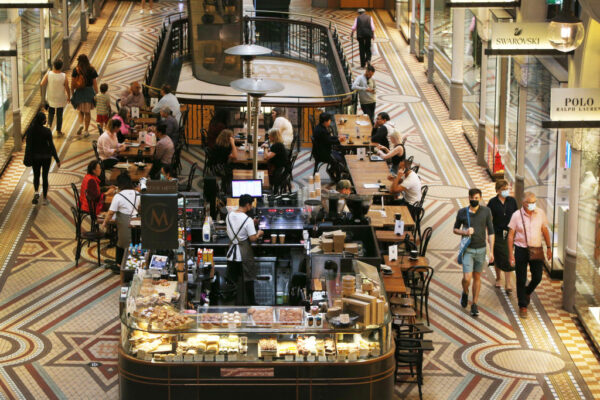 The ABS also revealed that wages growth had reverted to its pre-pandemic pattern, as it rose 0.6 percent in the September quarter or 2.2 percent annually.
ANZ senior economist Catherine Birch said overall, Australian businesses were not responding to labour constraints by lifting wages faster than pre-pandemic rates, but expected wages growth to accelerate to 3 percent next year.
Commonwealth Bank senior economist Kristina Clifton said the recent lockdowns in the south-eastern states did not appear to have impacted wages growth.
"Looking ahead, we expect wages to gather momentum. Prior to the most recent extended lockdowns, the labour market was tightening quickly," Clifton said. "These lockdowns have ended, and the leading indicators of labour demand are very strong."
Shadow Treasurer Jim Chalmers said the fall of real wages by 0.8 percent under the Morrison government was leaving working families behind.
"Working families are struggling to keep up with the skyrocketing cost of living because the government's record on wages has been so appalling," he said.