Like scattered icebergs bearing down on the Titanic is how My Patriot Supply saw the looming global supply chain disruptions, said its president Keith Bansemer. Rather than wait for the eventual collision and proverbial sinking the company, in Salt Lake City, Utah, chose a year ago to be prepared for the material shortages that are hitting now.
Bansemer said while other companies were struggling with the nationwide truck driver shortage, My Patriot Supply started its own trucking company last year to ensure timely deliveries.
Then, anticipating a "huge spike" in demand, the company procured essential ingredients ahead of time and "quadrupled" production capacity with a new 500,000-square-foot facility.
"So, now, we control our own destiny," Bansemer told The Epoch Times. "We make it, we store it, we ship it. It's incredibly busy—at least 10
to 12 times busier than a year ago—even with the COVID craziness."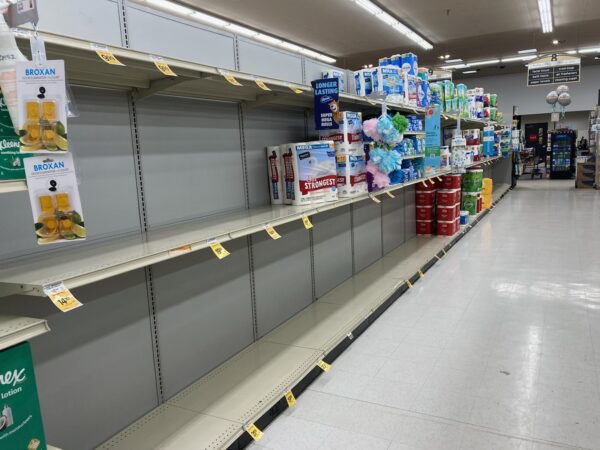 Bansemer said the feedback from customers he's gotten shows widespread fear of not being prepared for these uncertain times.
"Scared," one customer said.
"The fear of missing out," another wrote.
Some customers expressed concern about "running out of time with the world breaking down," while others said the "shortages are becoming
really obvious, and they feel they are reacting too late."
Still more said they are scared the COVID-19 vaccine mandates will mean "they will not be able to afford food soon since they will lose
their jobs," Bansemer said.
The sum of all these fears has been a driving factor in consumer demand on My Patriot Supply for long-term storage emergency food.
In the past week alone the company has had 10,000 orders.
"It has to be an eye-opener for people to see how fragile the supply chain is. We ended up, a year ago, adding to our food production capacity," he said.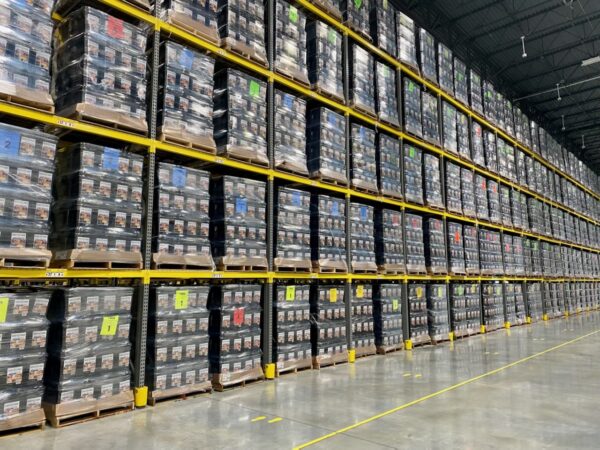 However, not all emergency food supply companies have fared well during the pandemic.
On Oct. 7, another Salt Lake City company, Augason Farms, suspended operations for 90 days.
"Due to an extremely high order volume through all sales channels, we are currently not able to receive any orders through our website," the company announced on Facebook.
"Augason Farms products are still available through other national sales channels, both online and in-store, and also through other reputable online vendors. As a manufacturer, we are intent on making sure our vendors' inventory is top priority."
The company added: "We are in the same 'boat' as a lot of businesses out there these days. Supply for raw materials are hard to find and even
harder to obtain."
"We have a responsibility to our customers for quality, as well as pricing, and this poses an issue when times are tight."
Salt Lake City-based ReadyWise said in a statement that emergency-survival-food companies have to "be ready for anything—especially as
North American consumers face food-supply shortages, price increases, and power-grid blackouts."
ReadyWise CEO Morten Steen-Jorgensen attributed the enormous increase in demand at his company to such factors as political instability, social unrest, natural disasters, and the global pandemic that "created supply-chain instability."
"When you put all these things in the index of people being concerned, it's at an all-time high," Steen-Jorgensen told The Epoch Times. "We've
been noticing a very high demand not only now, but in the past two years."
"It's something we see across the country—a lot of retailers are struggling with supply. We made a conscious decision to be prepared."
Bansemer said My Patriot Supply noticed the shortage issue developing about a year ago. The company works with more than 120 suppliers.
"Shipments of products, or the ingredients to produce our long-term emergency food storage meals, were increasingly delayed," he said.
"Some of it was due to a shortage of truck drivers. So we started our own trucking company to ship raw materials and finished food products
across the country to our other distribution warehouses."
"We now own and manage a fleet of rigs that keep our products moving quickly across the U.S. to customers," Bansemer added.
Unfortunately, he does not see an end to the supply shortages any time soon.
"This is not going to fix itself this year. I hate the phrase 'new normal,' but it's not coming back. It's (either) going to unwind, or we're entering a shortage economy."