Sen. Elizabeth Warren (D-Mass.) sent a letter to the Federal Reserve on Monday urging them to break up Wells Fargo and take "immediate action" regarding its "unethical and anti-consumer conduct".
In a letter to Fed Chairman Jerome Powell, Warren noted that widespread corruption within the scandal-plagued bank poses "substantial risks" to both consumers and the financial system, and asked that the Fed revoke Wells Fargo's status as a financial holding company and require the company to separate its traditional banking activities from its other financial activities.
"I write to urge the Federal Reserve Board of Governors to take immediate action in response to the repeated, ongoing, and inexcusable failure of Wells Fargo & Company to eliminate abusive and unlawful practices that have cost consumers hundreds of millions of dollars," Warren wrote.
The Fed, under the leadership of Janet Yellen, placed Wells Fargo under an asset cap of below $1.95 trillion in 2018 until it had improved its governance and risk controls following widespread consumer abuses and other compliance breakdowns.
It came after the financial service was found to have made millions by creating fake accounts for customers without their knowledge, on some occasions even charging unnecessary fees.
Warren noted that multiple revelations had surfaced regarding Wells Fargo's "unethical and anti-consumer conduct" even since the cap was put in place, and urged the Fed to take action to protect consumers.
"These new revelations have once again made clear that continuing to allow this giant bank with a broken culture to conduct business in its current form poses substantial risks to consumers and the financial system," Warren wrote.
"For this reason, the Fed should use its longstanding authority under the Bank Holding Company Act to revoke Wells Fargo's status as a financial holding company (FHC) and require that it separate its bank subsidiary from its other financial activities."
"Wells Fargo is an irredeemable repeat offender; the Fed must act," she added.
Last week, regulators at the Office of the Comptroller of the Currency (OCC), the banking regulator within the Treasury Department, fined Wells Fargo $250 million for being too slow to compensate victims harmed by the bank's previous abusive practices regarding mortgage lending.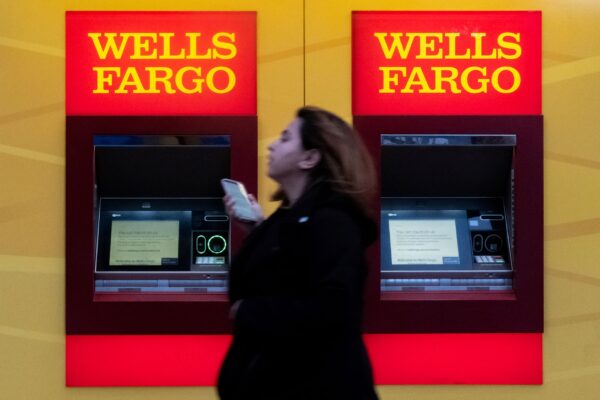 Despite this and the firm assets cap imposed by regulators, Warren noted that Wells Fargo is "actively working to expand its investment bank," and is conducting "risky activities" such as lending to hedge funds "looking to ramp up bets" which she said could potentially lead to set more losses among customers.
"Every single day that Wells Fargo continues to maintain these depository accounts is a day that millions of customers remain at risk of additional negligence and wilful fraud," Warren continued.
"The only way these consumers and their bank accounts can be kept safe is through another institution—one whose business model is not dependent on swindling customers for every last penny they can get. The Fed has the power to put consumers first, and it must use it," she said.
"By invoking its full authority to protect consumers and the financial system and requiring Wells Fargo to separate its consumer-facing banking arm from the rest of its financial activities, the Fed can ensure that Wells Fargo faces appropriate consequences for its longstanding ungovernable behavior."
While Wells Fargo did not directly respond to Warren's letter, the banking service did release a statement on Tuesday saying it is committed to serving customers with "the highest standards."
"We are a different bank today than we were five years ago because we've made significant progress," the bank said before sharing a list of changes it had made in order to create "greater oversight and transparency."
The bank also noted it had made "significant progress in reducing the total number of customer remediations we have to complete and in accelerating remediation payments to our customers."