As Senator Elizabeth Warren (D-Mass.) emerges as a genuine frontrunner for the Democratic nomination, voices on Wall Street have cautioned against some of the tax hikes she proposes, suggesting their implementation could lead to a significant stock market reversal.
A report by Business Insider quotes industry leaders saying that rollbacks of Trump Administration tax cuts could reduce the bank's earnings per share estimates by 11 percent. According to David Kostin, Goldman Sachs U.S. Chief Equity Strategist, "Increasing the effective tax rate by eight percentage points from 18 percent back to 26 percent would reduce our 2021 S&P 500 earnings per share estimate by $21 (11 percent) to $164, assuming the legislation applies retroactively to the start of 2021."
The #WealthTax proposed by Democratic presidential candidates has sparked a fierce debate in the country about whether the proposal is unconstitutional and would encourage capital flight, according to a panel of experts. https://t.co/Gy8AxPNbaR

— The Epoch Times (@EpochTimes) October 29, 2019
Warren has come under increasing pressure to account for how she proposes to pay for her $52 trillion Medicare-for-all plan, and announced Friday that she would be prepared to combat tax evasion, tax the financial sector, large corporations and the top 1 percent of households, reform immigration and cut defense spending. It is likely the taxes on finance companies, corporations and her proposed wealth tax (including capital gains taxation) are likely to be of most interest on Wall Street.
Warren also doubled her call for a tax on the net worth of billionaires from 3 percent to 6 percent on every dollar of net worth above $1 billion.
Former Goldman Sachs CEO Lloyd Blankfein expressed his worry that a Warren administration could radically alter America's economy.
Blankfein told CNN's Poppy Harlow that Warren "probably thinks more of cataclysmic change to the economic system as opposed to tinkering," and this although America's economy remains the "envy of the world."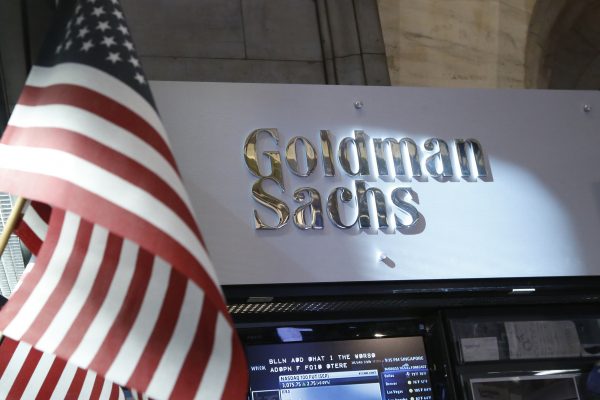 Warren has proposed the imposition of a wealth tax on America's richest individuals, a ban on fracking, and the breaking up of large corporations such as Facebook.
Blankfein believes that extreme wealth inequality can polarize interest groups and destabilize entire societies, and favors the expansion of America's middle class by changing the existing tax structures. This could mean, Blankfein says, that the rich would pay more in taxes.
"We have to listen to what people are saying and respond to it," he said. "I'd like to pay no taxes, but I'd like to live in a civilized world where people aren't coming with torches and rakes trying to, you know, kill each other … I sure as heck would be willing to pay more tax if it could buy a happier and less polarized society."
With the S&P 500 setting a new closing record of 3,047.87 last Monday, some commentators are asking how long the bull market can last and whether Brexit or the uncertainty around trade deals with China could send the global economy into a correction. The overriding message, however, is to enjoy it while it lasts.
The S&P just hit an ALL TIME HIGH. This is a big win for jobs, 401-K's, and, frankly, EVERYONE! Our Country is doing great. Even killed long sought ISIS murderer, Al-Baghdadi. We are stronger than ever before, with GREAT upward potential. Enjoy!

— Donald J. Trump (@realDonaldTrump) October 28, 2019
CNN Newssource contributed to this article.