Sen. Elizabeth Warren (D-Mass.) has unveiled her latest policy proposal, promising to ban private prisons if she's elected president.
Warren, 69, released the proposal on the Medium website.
She said that private prison companies are profiting from abusing inmates and wants to end the sector by moving all prisons to public control.
"Washington works hand-in-hand with private prison companies, who spend millions on lobbyists, campaign contributions, and revolving-door hires—all to turn our criminal and immigration policies into ones that prioritize making them rich instead of keeping us safe," she wrote.
"From 2000 to 2016, the private prison population grew five times as quickly as the overall prison population. And the profiteers multiplied, too: today, nearly 4,000 corporations make money off mass incarceration."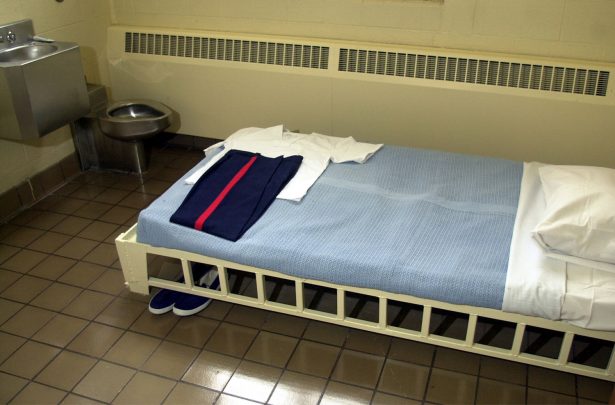 An avowed critic of President Donald Trump, Warren blamed the Republican for allegedly boosting private prisons since being elected.
Not only would she ban private prisons on a federal level, but states would be forced to also ban private prisons, Warran said.
"I will extend these bans to states and localities by conditioning their receipt of federal public safety funding on their use of public facilities," she said.
She would also stop companies from charging inmates for services like phone calls and bank transfers.
There was no cost estimate for the proposal.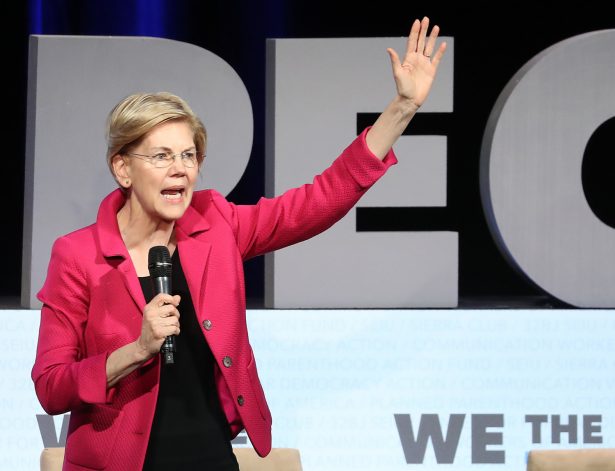 Warren has released an array of other policy proposals in recent months, including a $2 trillion investment in green energy, canceling 95 percent of student loan debt, and instituting tuition-free public college.
Before calling for the private prison ban, Warren had released a proposal for universal childcare.
Warren and Rep. Deb Haaland (D-N.M.) released legislation on June 18 that outlined a plan to use federal funds to fuel the program.
"As the wealthiest country in the world, access to affordable and high-quality child care and early education should be a right for all families rather than a privilege for only the rich," Warren said in a statement announcing the Universal Child Care and Early Learning Act (pdf). "Our legislation would give all parents the opportunity to choose the right child care and early learning opportunities for their kids."
The bill would require federal investment at an unknown amount to set up and provide support for childcare centers that would focus on providing education to children from birth until the time they enter primary school. The centers would also provide childcare, for free, to families who make a certain amount, pegged at below 200 percent below the poverty line.
On the other end, families with the highest incomes would have to pay, subsidizing the ones who received the care for free.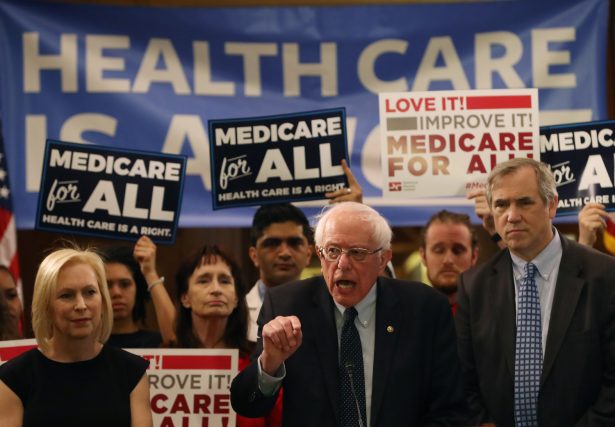 Critics have called Warren's plans unrealistic.
"One should expect a grown-up to evaluate costs and benefits, to understand tradeoffs, and to pay for what they propose. By that standard, Senator Warren's big plans fail spectacularly. What Warren has done is engage in magic-wand politics. Wouldn't it be great if college were free and everyone got subsidized child care? ) (No.) Wouldn't life be grand if everyone's rent were reduced by 10 percent? If wishes were horses…" wrote Mona Charen, a senior fellow at the Ethics and Public Policy Center, in an op-ed published on the conservative National Review website.
Supporters have said the proposals are helping fuel Warren's recent rise in the polls.
The two most recent polls had Warren jump ahead of Sen. Bernie Sanders (I-Vt.) into second place behind former vice president Joe Biden.
An Economist/YouGov poll from June 16 to June 18, for instance, saw Warren chosen by 16 percent of respondents, ahead of the 12 percent Sanders garnered but behind the 26 percent who chose Biden.
A Monmouth poll from June 12 to June 17 saw Warren chosen by 15 percent of respondents, compared to 14 percent for Sanders and 32 percent for Biden.
From NTD News