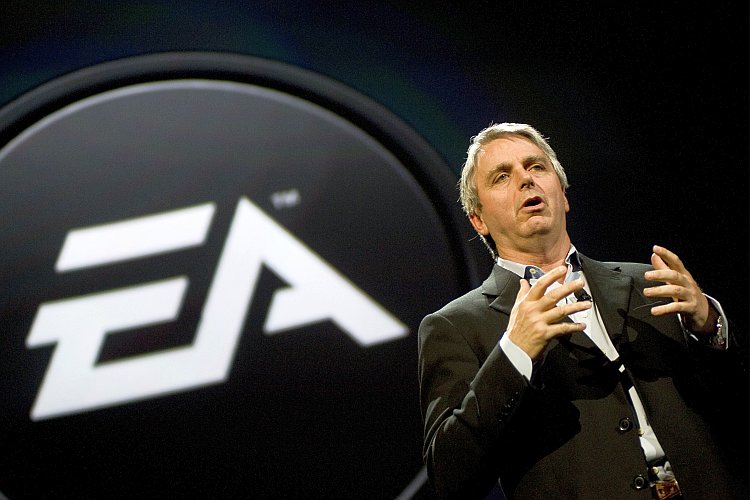 NEW YORK—With annual revenues of around $4 billion and the world's leading market share, video game publisher Electronic Arts Inc. (EA) doesn't seem like the type of company needing a makeover.
The $65 billion video game industry is changing, and while EA is America's biggest publisher and has popular franchises such as "Madden NFL," "Need for Speed," and "Medal of Honor," it is still playing catch-up in social gaming.
As Zynga's recent successful IPO suggests, social gaming is the new frontier. One needs to look no further than last year's departure of EA Interactive executive Barry Cottle to Zynga for evidence.
According to a Business Insider report, Zynga had poached in total roughly 200 former EA employees—including COO John Schappert—prior to its December 2011 IPO.
The Redwood City, Calif.-based EA has been in the red the last two quarters. In the fourth quarter of 2011, the company reported a net loss of $205 million. Another leading publisher, Activision-Blizzard—which makes "Call of Duty"—announced last month that it would lay off 8 percent of all staff.
Fact is, today's video game industry is no longer catering singularly to the freckle-faced teenager armed with PlayStation controllers, but also the career-oriented woman who spends 30 minutes per day playing "CityVille" on Facebook on her lunch break.
EA has prepared for it, beginning with its 2009 acquisition of U.K.-based Playfish, and more recently, its purchase of PopCap Games. Both acquisitions cost the company more than $1 billion combined.
But the business model of casual gaming is completely different than traditional gaming—where companies spend years and millions of dollars hiring computer programmers to code and writers to conjure up plotlines. The casual gaming industry is crowded with a multitude of boutique, smaller firms, and individuals as well as a plethora of platforms such as mobile phones and tablet computers, all of which run on different operating systems and have different hardware profiles.
The key is adaptability, an area in which EA has invested heavily. It is part of a wider strategy shift by EA CEO John Riccitiello to leverage EA's traditional game franchises and converting them to be playable on all platforms, including mobile and social.
The company has already created versions of its popular "FIFA Soccer" and "Madden NFL" games to Facebook to encourage social play. In addition, EA has a version of the Sims, called "The Sims Social," for Facebook.
Apple Inc.'s recently released iPad 3 also creates new opportunities, and EA has already released "Mass Effect Infiltrator," which was Apple's iPad Game of the Week last week.
For EA, its challenge is to manage its portfolio of higher margin traditional games as well as invest in the upside growth that social gaming provides. However, it has an advantage over most of its competitors in that it has an established following and an established portfolio of franchises.