The El Monte City Council revoked Mayor Pro Tem Victoria Martinez Muela's title during an ongoing censure process and investigation into her alleged acceptance of funds from a lobbyist to help pay for breast augmentation surgery.
During a special city council meeting on Aug. 11, the council voted 3-2 to redesignate Martinez Muela's title and adjust her current assignments. The council also unanimously voted to appoint Councilmember Alma Puente as mayor pro tem in Martinez Muela's place.
Lobbyist Sigrid Lopez and Martinez Muela were close friends, the Los Angeles Times reported, until Martinez Muela voted against retail cannabis sales in the city—a proposal Lopez advocated for. Martinez Muela also called those who supported retail cannabis "outsiders," a term Lopez took as an insult.
Lopez later signed a declaration claiming Martinez Muela accepted about $1000 in financial assistance from Lopez for breast augmentation surgery and did not disclose the money as required by law. Local public officials were not allowed to accept gifts over $460 from a single source at that time, according to state law. The limit is now $520.
Councilmembers Martin Herrera and Maria Morales submitted an official letter to the city manager calling for an independent investigation to determine if there is sufficient evidence to conduct a formal hearing. Depending on the results, the city council may consider a formal resolution of censure against Martinez Muela.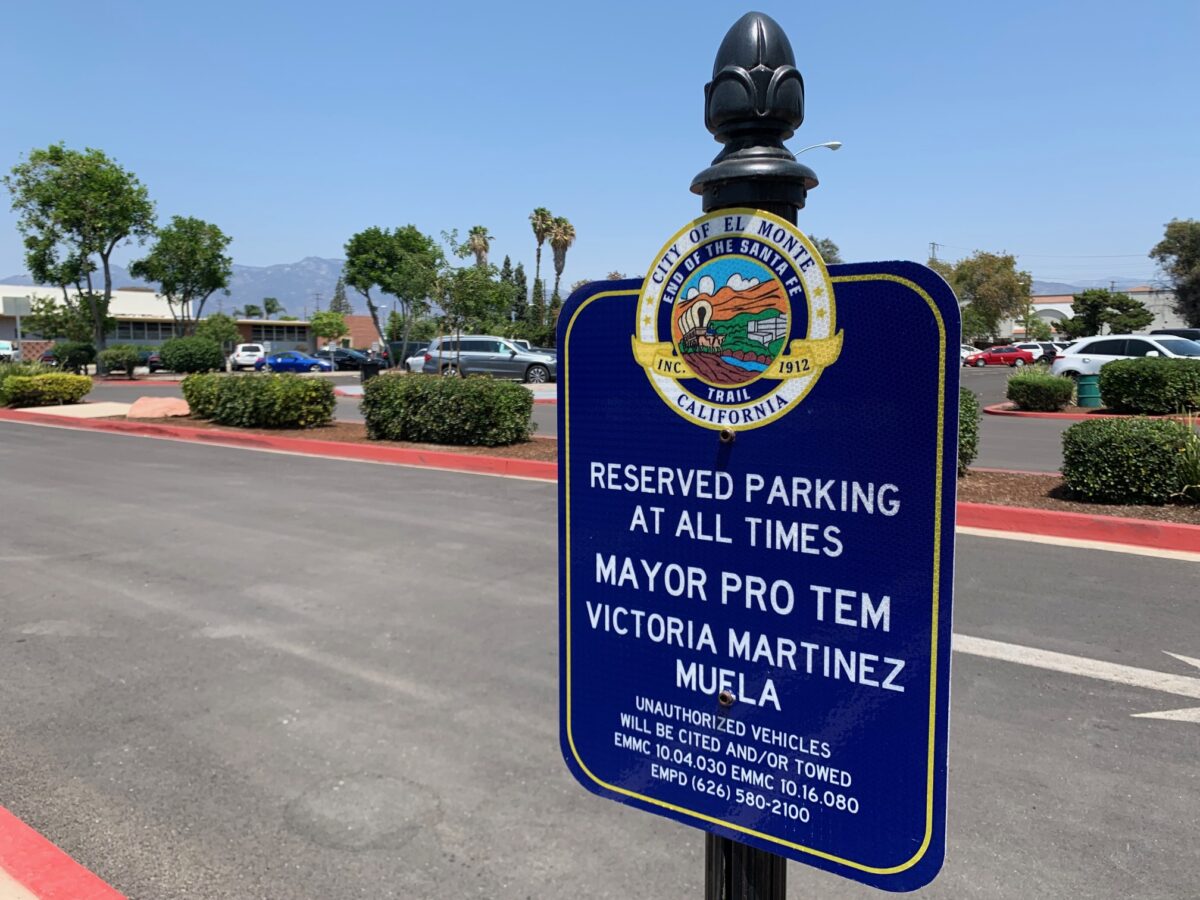 "Ultimately, the majority of the city council felt it was not appropriate. Public trust is the vital lifeblood of government authority and elected officials have a duty to undertake actions to protect it," Herrera told The Epoch Times via email.
"By removing Martinez Muela from her commission assignments and the designation as mayor pro tem, we are sending a clear message to our community that we value their trust in us and we will take the appropriate actions that are available to us to safeguard it."
Martinez Muela did not deny the allegations, according to the L.A. Times, but also said she did nothing wrong and voted by principle instead of siding with her friend. Lopez told the L.A. Times she believed that Martinez Muela placed politics over friendship, while Martinez Muela said she told Lopez, "I am your friend but I have to vote this way because my community demands it of me."
Several El Monte residents called into the meeting to comment on the motions. Resident Mike Gomez urged the city council to "do something," saying that the city has gathered attention nationally for the news. "Not only is our community looking at the decisions we make tonight, but the whole world. Transparency is really important—transparency about what has happened in the past, what is happening in the present, and what will happen in the future."
Resident Veronica Thomas, on the other hand, said she thought the process was a "witch hunt."
"That to me as a woman is so offensive. It's an elective procedure, and it's something private for women," Thomas said.
The redesignation does not remove Martinez Muela's authority as an elected official, according to Councilmember Herrera during the meeting.
"This person still retains the right to be in this [council] body, to deliberate with us, to cast a vote and to represent the community. The censure process cannot take that away for someone. We are not removing someone," Herrera said at the meeting.
"It's merely an acknowledgement that these allegations are serious and because you trust us, we are going to investigate it."

At the meeting, several city councilmembers urged their fellow members to redesignate Martinez Muela's title and duties, saying that the city council must remain respected by the community.
During the meeting, Puente compared the situation to the criminal justice system.
"When an officer is accused of some sort of wrongdoing, that officer is typically placed on administrative leave and temporarily relieved of duty. That's the purview in which I see the situation," Puente said.
"If the censure process is to [go through], it just doesn't make sense for this body to have a mayor pro tem where aspersions are being cast upon their character."
Puente said that if the investigation comes back clear, she would support a "re-redesignation" of Martinez Muela's title and duties.
Mayor Jessica Ancona expressed her opposition to the actions at the meeting, pointing out another incident from a few months ago where things were handled differently.
"This council unfortunately isn't being equitable across the board in their actions," Ancona said.
"I think what's going on today is taking punitive action on one of our colleagues that hasn't been charged with anything. These are all allegations, this is selective enforcement."
Ancona questioned what should be done about the other party involved.
"What about the other party, should they be allowed to do business in our city? Will she be stripped of her cannabis license? Will all you guys stop taking contributions from her?" Ancona asked.
"Actions are being taken without the full consensus of the body. It feels like everybody here is moving their own agenda. I'm disappointed that we are taken punitive actions—what happened to innocent until proven guilty? You're already saying that she's guilty without allowing due process to take place."
Herrera, for his part, said he was disappointed that the decision to act was not a unanimous one.
"I am troubled that Ancona is unable or unwilling to acknowledge the severity of the allegations that have been made," Herrera said.
"As the city's mayor, I was hoping she would exhibit ethical leadership on behalf of the community rather than this display of defiance."
At the end of the meeting, Martinez Muela made some final comments, saying, "No matter the outcome, I've won. The outpouring of love and support from family and friends and fans has been incredible," she said.
"If love is the ultimate blessing, and I believe that it is, then I'm truly blessed beyond measure."
After the meeting, Martinez Muela said on Twitter that she was quoting an Aug. 5 tweet by actor LeVar Burton.
"Thanks LeVar for giving me the right words to share love for my community," she wrote on the social media site.
Councilmember Alma Puente, Councilmember Maria Morales, and Councilmember Victoria Martinez-Muela, along with Mayor Jessica Ancona, did not respond to a request for comment by press deadline.