A coalition of 18 states filed a court brief on Monday to support the Trump administration's lawsuit against California's sanctuary laws.
Attorney General Jeff Sessions sued California earlier this month, charging that its sanctuary policies are unconstitutional because they prohibit California state employees and officials from cooperating with federal authorities.
To support the lawsuit, attorneys general from states including Texas, Florida, Michigan, and Georgia filed a friend-of-the-court brief which points to legal arguments invalidating the California statutes and argues that neighboring states can be hurt by the influx of illegal immigrants from a sanctuary state.
"I've spent my career fighting to uphold the rule of law while California's sanctuary cities policy thumbs its nose at the rule of law," South Carolina Attorney General Alan Wilson said in a news release. "States cannot be allowed to ignore federal laws they don't like, especially when doing so puts public safety at risk."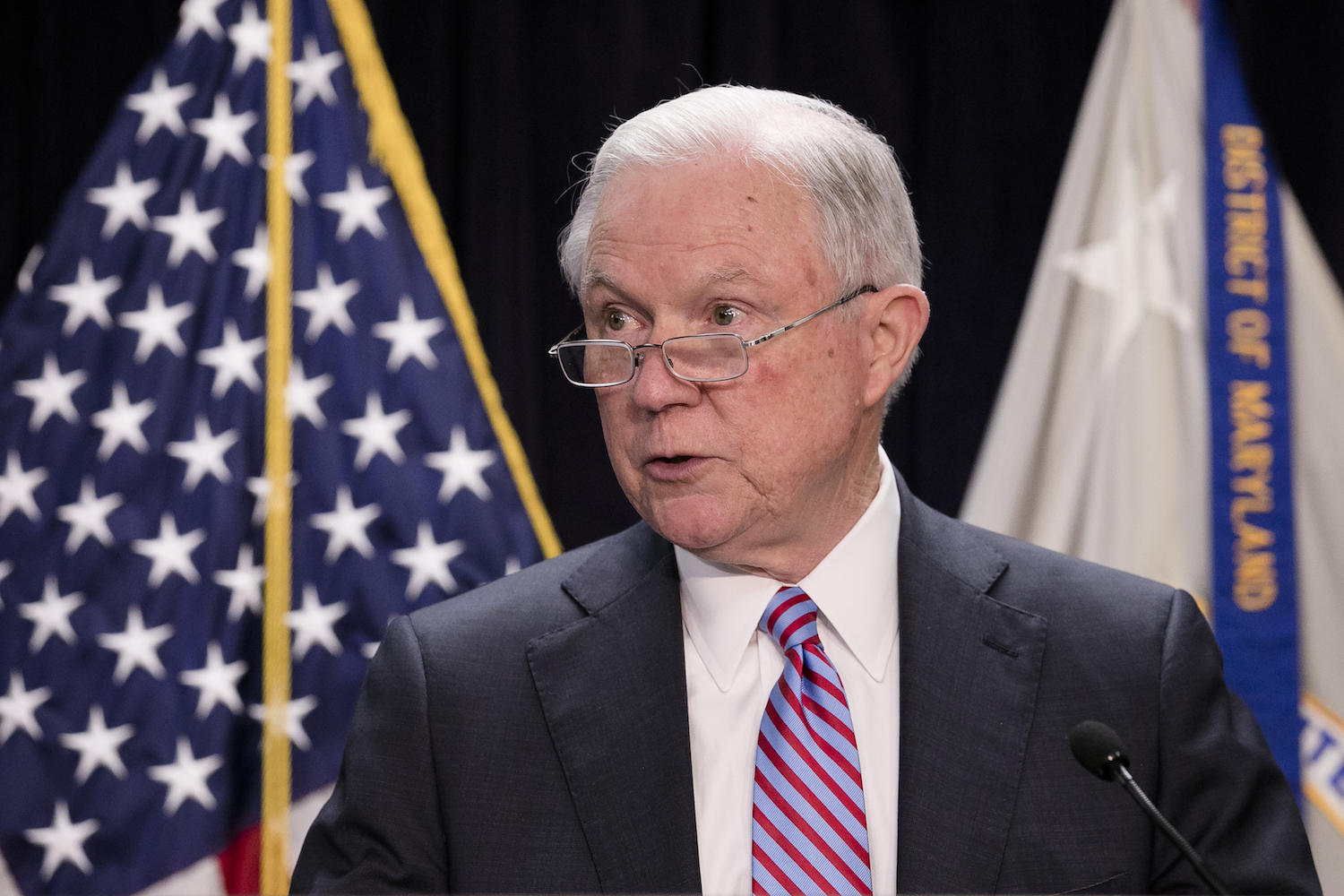 In the court filing, the attorneys general point to the Arizona v. Unites States Supreme Court decision which stated that Arizona could not preempt federal authority by seeking to increase immigration enforcement. Since Arizona couldn't preempt federal authority by increasing enforcement, California should be barred from decreasing it as well, they argue.
"Under the rationale of Arizona, this is an even easier case as California's laws designed to interfere with or block federal immigration enforcement must also [be] preempted," the court brief (PDF) states.
On the day after the attorneys general filed their brief, California's Orange County defied its state sanctuary laws by voting to support the lawsuit as well. The Orange County Board of Supervisors voted in a closed-door session on Tuesday to join the Trump administration's legal battle against California's sanctuary laws.
Last week, Los Alamitos, a small city in Orange County, was the first to vote to oppose California's sanctuary laws. Since then, several other Orange County cities have signaled that they are considering similar actions. The Orange County Sheriff's Office also defied state law by publicly posting the dates that inmates would be released from custody.
The most common way sanctuary locales obstruct the work of federal immigration authorities is by refusing to honor requests by immigration enforcement officers to detain inmates after their release.
Sessions called such policies a "radical, irrational idea that cannot be accepted," and that state laws cannot supersede federal statutes.
"There is no nullification. There is no secession," Sessions said in California earlier this month. "Federal law is the supreme law of the land. I would invite any doubters to go to Gettysburg, or to the tombstones of John C. Calhoun and Abraham Lincoln."
Recommended Video: Texas Sheriff Talks About Why Sanctuaries Don't Help Public Safety