At least eight senior officials in China's semiconductor chip industry were sacked in the past months.
The Chinese Communist Party's (CCP) watchdog—Central Commission for Discipline Inspection (CCDI)—announced most of the cases in late July, while state-run media announced some other cases.
Both CCDI and the media said the eight officials were under investigation. "Under investigation" has a specific meaning in the CCP system, that is, the regime detains an official or officer in a secret place, tortures him/her to get information, and forces him/her to confess to a crime.
MIIT and CICF
These eight leaders lead or controlled the nation's semiconductor chip business. Six of them were related to the Industry and Information Technology Ministry (MIIT) and the National Integrated Circuit Industry Investment Fund (CICF).
CCDI announced on July 28 that Xiao Yaqing, 62, China's minister of Industry and Information Technology, was under investigation.
The MIIT minister is the big boss of China's semiconductor chip industry. Chinese leader Xi Jinping ordered the minister to lead the industry to compete with the United States. Xiao was named MIIT minister in August 2020, when his predecessor Miao Wei retired.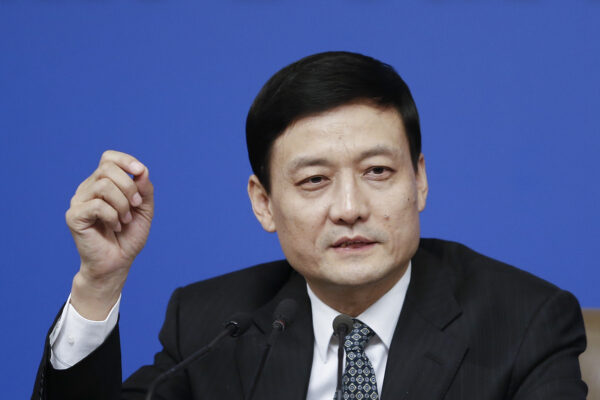 Then CCDI announced on July 30 that Ding Wenwu, general manager of CICF, was under investigation.
Ding, 60, had worked at MIIT for decades. He was appointed to lead the newly set-up CICF in 2014 when he was the director of MIIT's Electronic Information Department. CICF is a state-run investment company that invests in integrated circuit chip manufacturing, design, and testing.
Lu Jun, president of Huaxin Investment, was under investigation, announced CCDI on July 15. Huaxin is CICF's only direct fund manager and only works for CICF.
Lu, 53, had worked for China Development Bank—one of three policy banks in China—since the 1990s. He was named president when the regime set up Huaxin investment in August 2014.
Chinese state-run Caixin reported on July 29 that Wang Wenzhong, co-founder of Hongtai Fund—fund manager of CICF's Shenzhen subsidiary—was put under investigation on July 14. The report said it confirmed the detention from several sources. Wang and Lu were classmates, Caixin said.
Yang Zhengfan, 41, deputy general manager of the third investment department of Huaxin Investment, was under investigation, Caixin reported on July 30.
Gao Songtao was the first sacked official from the CICF system. CCDI announced on Nov. 19, 2021 that Gao was detained for investigation because he was suspected of serious violations of the law. Gao, 52, had also worked for MIIT for decades. He was appointed deputy president of Huaxin Investment in 2014. In November 2019, he was promoted to general manager of the state-run National Manufacturing Transform and Upgrade Fund.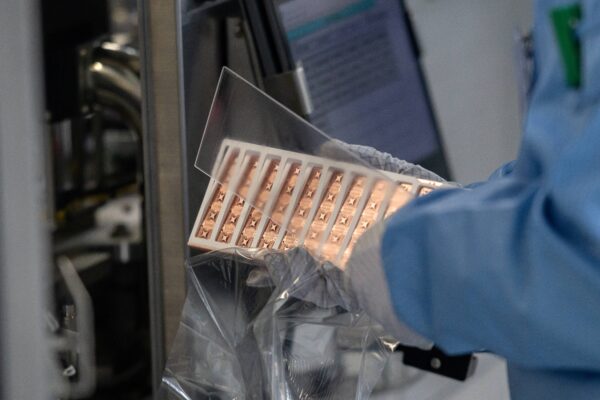 Tsinghua Unigroup
Zhao Weiguo, 54, was the Chair of Tsinghua Unigroup from 2009 to 2021 when Tsinghua Unigroup went bankrupt. Caixin reported on July 25 that Zhao was detained from his home in Beijing and was under investigation at some secret location.
Four days later, privately owned semiconductor chips industry media IC Time reported that Diao Shijing, chair of Unigroup Guoxin Micro from 2018 to 2020 and then board member until 2021, was under investigation. Diao, 60, had worked at MIIT for decades, and Ding was a co-worker.
Tsinghua Unigroup was China's largest technology conglomerate before it went bankrupt. Its subsidiary, UNISOC, used to be China's largest mobile phone chip designer.
From 2015 to 2020, CICF invested in Tsinghua Unigroup. The first investment was 10 billion yuan (about $1.48 billion) in February 2015. The last investment was 2.25 billion yuan (about $330 million) in March 2020. In November 2020, Tsinghua Unigroup couldn't pay the matured debt and announced a debt crisis. In July 2021, the conglomerate applied for bankruptcy.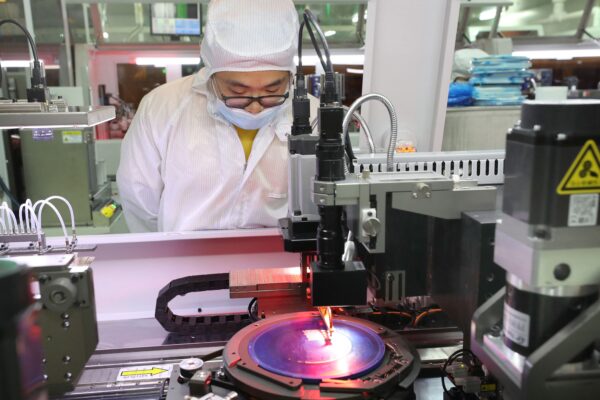 State-run Cailianshe, Caijing, and Caixin reported in the past days that the aforementioned eight officials should be involved in the same case and be charged with bribes and corruption.