QUITO—A leftist ally of President Rafael Correa and a former banker were neck and neck in Ecuador's presidential election on Sunday, with two exit polls projecting different winners.
Final results could take days, the electoral council has warned, in a race that could extend a decade of leftist rule or usher in more business-friendly policies in the oil-rich Andean country.
Conservative challenger Guillermo Lasso had 53.02 percent of votes versus 46.98 percent for government-backed Lenin Moreno, exit poll Cedatos showed on Sunday afternoon.
A separate exit poll by Perfiles de Opinion showed Moreno with 52.2 percent of the vote versus 47.8 percent for Lasso.

Both candidates were already celebrating.
"Today a new Ecuador is born, the Ecuador of democracy, the Ecuador of freedom," Lasso told a crowd chanting: "Lasso President!" in his sweltering coastal hometown, Guayaquil.
Moreno told supporters in Quito: "We have a very trustworthy lead," and urged Ecuadorians to await final results.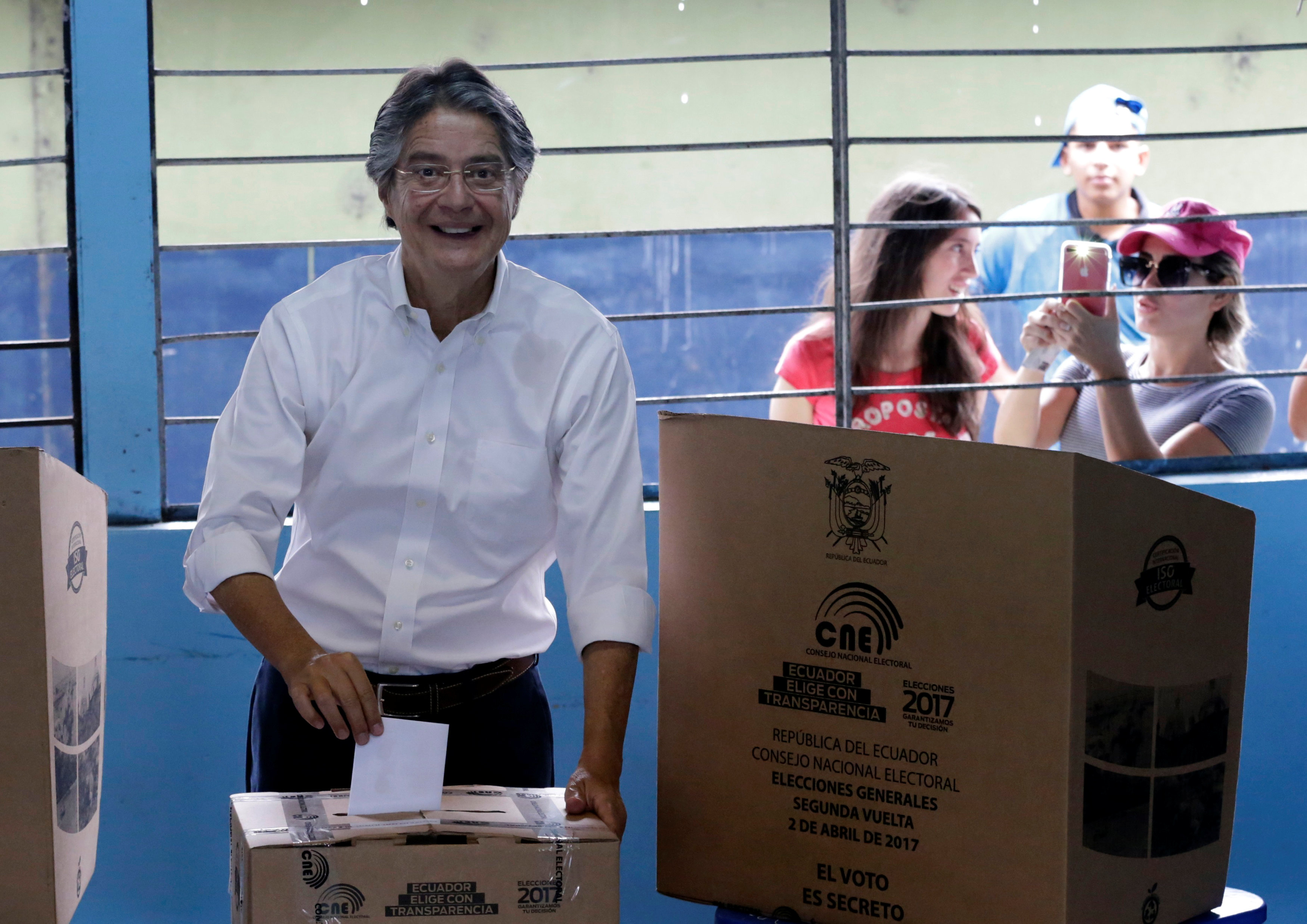 South American is watching closely to see if Ecuador will follow Argentina, Brazil and Peru in shifting to the right as a commodities boom ended.
Ecuador's election also has international repercussions, with Lasso vowing to remove WikiLeaks founder Julian Assange from Ecuador's London embassy if he wins on Sunday.