A new study led by researchers from the University of Western Australia (UWA) has found that children exposed to domestic and family violence (DFV) are at a much greater risk of mental health issues such as anxiety and depression than children with no experience of violence, and are also five times more likely to require help from a mental health service by the age of 18.
It was also found that, on average, there was a six-year delay between health or police intervention and the child receiving mental health assistance, leading researchers to stress the critical need for early intervention in order to reduce the risk of poor mental health in adulthood.
The study, titled "Investigating the Mental Health of Children Exposed to Domestic and Family Violence Through the Use of Linked Police and Health Records", observed the impact of domestic and family violence on kids in Western Australia (WA) born between 1987 and 2010, following their interactions with health services until the end of 2016.
Lead author and research fellow from the UWA School of Population and Global Health, Dr. Carol Orr, said in a UWA release on Tuesday that exposure to violence in the home is a common and highly traumatic childhood experience.
"Children experiencing domestic and family violence has a 36 percent greater risk of depression, a 49 percent greater risk of anxiety and an almost 60 percent greater risk of intentional self-harm," Orr said.
"Children need to be recognised as victims in their own right."
According to the head of the School of Population and Global Health at UWA, Prof. Colleen Fisher, the study provides sound evidence of how physical and emotional abuse in the home impacts children's mental health.
"Children are sometimes described as the hidden victims of family and domestic violence, and these findings show there's an urgent need for early and appropriate intervention to help children and mitigate any harm," Fisher said.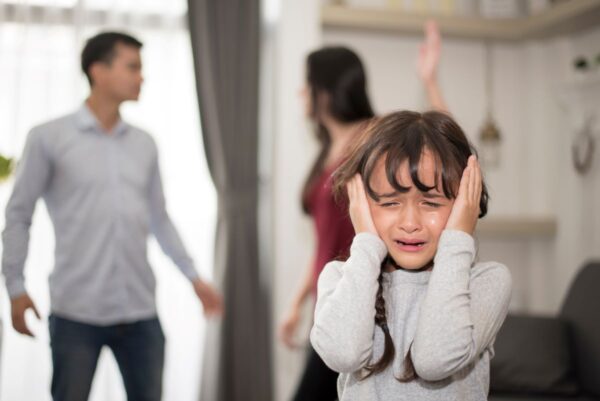 How to Go About Early Intervention
With many children exposed to DFV not engaged in mental health services until years after their exposure, the study report stresses the "need for a dedicated standalone national response and strategy for the mental health of children exposed to DFV".
As a part of this, mental health clinicians would need to have knowledge of DFV and its implications for mental health, along with the ability to appropriately respond to children exposed to DFV.
In addition, each of the multiple agencies children and their families may be in contact with, such as education, health, police, and child protection, provides a point of intervention, and therefore the report states it is critical that these agencies are a part of a broader collaborative, multiagency and multidisciplinary response to DFV.
The report also notes the importance of future research investigating factors associated with delays in mental health service provision for children exposed to DFV.
Child Abuse Linked to Violence Later in Life
The UWA-led study comes after experts from the University of South Australia (UniSA) recently warned that child abuse is inextricably linked with violence later in life, and it is paramount that authorities recognise this.
Childhood adversity expert Prof. Leonie Segal said in a UniSA release in late June that the evidence of abuse as a child leading to family violence later in life is "unmistakable."
"For example, children whose mothers have been the subject of substantiated child abuse or neglect have 10 times the risk of being the subject of substantiated child abuse themselves and nearly 20 times the risk of being removed into out-of-home care due to imminent and serious safety concerns," she said.
She added that the cycle of abuse almost always begins in childhood, and any strategy to prevent family violence must make the support of infants and children exposed to abuse and neglect a key component.
"If more were done to help victims of child abuse while they're still young, we could better disrupt pathways of abuse and stop victims becoming caught up in continuing cycles of violence," she said.