You wouldn't know it to look at him (allegedly, the former wrestler is a startling 6 feet 5 inches tall), but Dwayne "The Rock" Johnson is a big softy. After Johnson welcomed his second daughter with partner Lauren Hashian in April of 2018, a series of Instagram posts from the doting dad went viral pretty quickly.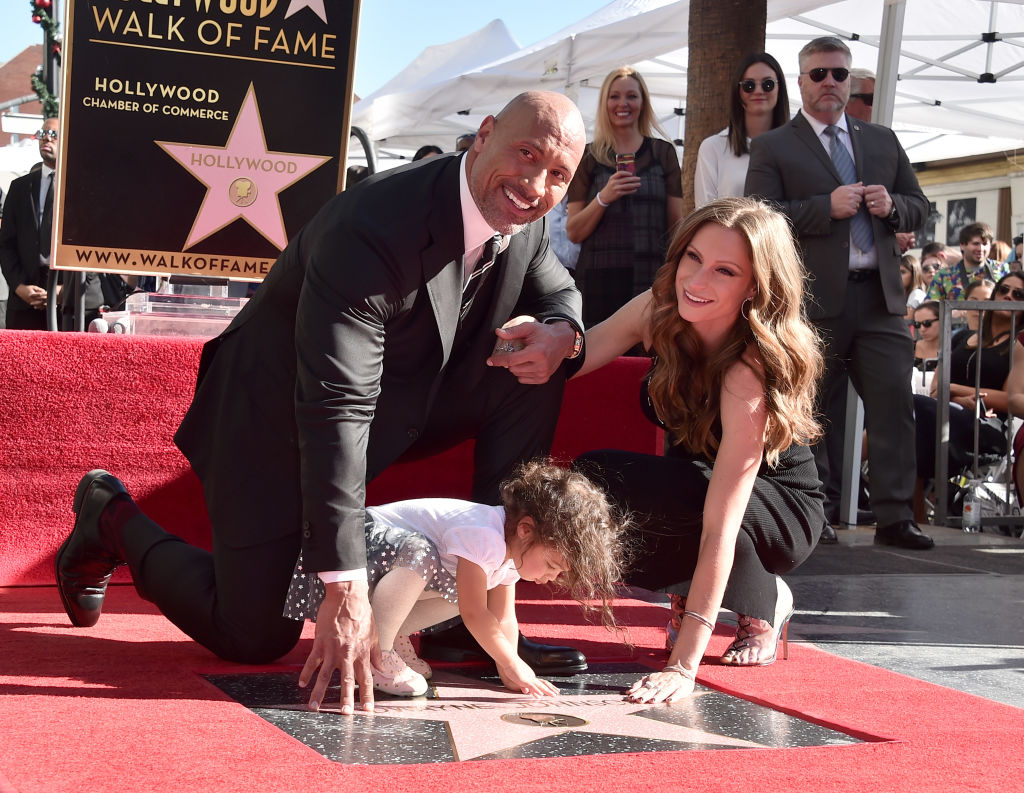 A couple of videos in particular got the internet talking, and that's because, quite frankly, people can't handle the cuteness. As it turns out, Johnson developed something of a curious habit while relaxing at home with his baby girl, Tiana Gia: he started talking to her.
And Tiana started talking right back to her daddy. Well, sort of.
View this post on Instagram
The dad of three is well versed in baby chatter. Johnson has a 17-year-old daughter with his ex-wife Dany Garcia named Simone Alexandra. Johnson and Simone's mother separated in 2007 but remain amicable.
It seems the ex-wrestler-cum-Hollywood-star is fast becoming father to a brood of awesome ladies; however, as since coupling with current partner Lauren Hashian, he has welcomed two more beautiful daughters.
View this post on Instagram
"First of all, she teases me about everything. Everything," Johnson told People, speaking of his love- and laughter-filled relationship with Hashian. "Nothing is off limits in our house. And that's the beauty of it."
The couple's first daughter, Jasmine Lia, was born in 2015, and Johnson made an appropriately big deal about it on social media. When Hashian gave birth to baby Tiana Gia in 2018, Johnson took to Instagram once again, and his fans couldn't wait for the movie star's first words about the family's newest arrival.
View this post on Instagram
"Blessed and proud to bring another strong girl into this world," the third-time dad wrote. "Tiana Gia Johnson came into this world like a force of nature and Mama @laurenhashianofficial labored and delivered like a true rockstar."
"To my third and youngest daughter, Tiana Gia," the besotted dad continued, lovingly, "you have my word. I'll love, protect, guide and make ya laugh for the rest of my life."
View this post on Instagram
Fans were immediately smitten with tiny Tiana. Little did they know that their adoration was about to shoot into the stratosphere. When Hashian posted a video of the smitten couple having a "conversation" with baby Tiana, it was almost too cute to handle.
In the video, as Tiana giggles, gurgles, and gurns, her parents sustain a conversation next to her on the bed so that it sounds like the tint tot is joining in. And if you thought that was as cute as it got, just wait for Johnson's part two.
View this post on Instagram
The loved-up father posted a second video of the adorable 3-month-old having a morning "conversation" with her dad. "I'm gonna just fish for compliments all day when I hold you in my arms," Johnson wrote in the caption, and he really meant it.
As he reads a list of his own exceptional qualities, baby Tiana gurgles her affirmations. It's silly, it's funny, and it's absolutely irresistible!
View this post on Instagram
Tiana looks up at her father with complete adoration, and the internet has been looking upon the sweet pair with the same doe-eyed expression ever since. The numbers speak for themselves; Johnson's video has been viewed nearly 21 million times.
Do you think Dwayne "The Rock" Johnson is the coolest daddy in the world? After enjoying these videos, we certainly know one little lady who thinks so. We don't dare to disagree with her!