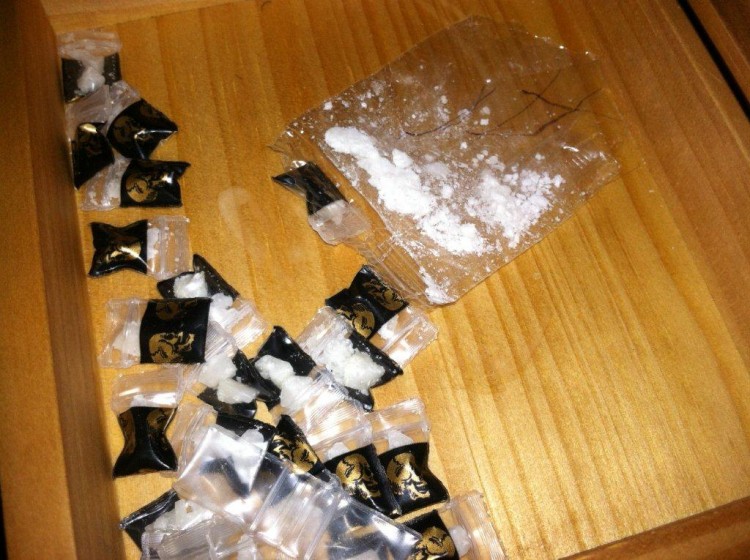 NEW YORK—In Douglass Houses, a New York City Housing Authority complex on the Upper West Side, law enforcement officials on Thursday arrested 23 people who allegedly sold crack cocaine. The complex is located at 880 Columbus Ave.
The NYPD's Narcotics Borough Manhattan North began a probe after "community complaints about widespread drug dealing and violence, including shooting and robberies, at the area."
Twenty-two of the accused were arrested, while the other was arrested on May 17. Police discovered a loaded .45 caliber gun, "a large rock of crack," 23 Ziplock bags of crack, and a razor blade, among other evidence. The apartment is located at 200 W. 111th St.
During the investigation, every defendant sold drugs to undercover detectives at least once.
In other crime news, a state corrections officer, a Rikers Island barber, and an inmate were arrested on charges that they planned an armed robbery of a so-called drug stash house.
According to officials, the inmate found out about a house with 33 pounds of cocaine and $200,000 cash from a former inmate. Then the inmate told the barber, and they "discussed a plan to carry out an armed robbery," according to a release from the Office of the Special Narcotics Prosecutor.
The barber got in touch with a distant relative, who is a state corrections officer, and they further planned the robbery.
The stash house, however, doesn't exist, and law enforcement was listening in on the conversations the whole time. A team of DEA, NYPD, and state police investigators joined in arresting the two suspects and another former inmate at the location of the supposed house.
Special Narcotics Prosecutor Bridget G. Brennan said in a release: "Countless innocent people have been killed, injured, and terrified when their homes were mistakenly targeted by similar home invasion organizations. The arrests and indictments announced today make our neighborhoods safer and more secure."
The Epoch Times publishes in 35 countries and in 19 languages. Subscribe to our e-newsletter.