Drone footage over Houston showed severe flooding in the wake of Tropical Storm Harvey on Sunday (Aug. 27).
Shot over Brays Bayou in the University of Houston area, downtown Houston can just be made out through the heavy rain and clouds with adjacent roads and bridges over the river completely submerged in flood water.
Historic flooding from Harvey killed at least seven people in Texas and was expected to drive 30,000 from their homes.
Officials on Monday (Aug. 28) warned floodwaters would likely rise in the coming days as the storm hovers over the U.S. Gulf Coast.
Among the most recent deaths from Harvey was a man who drowned on Monday night while trying to swim across flooded Houston-area roads, the Houston Chronicle quoted the Montgomery County Constable's Office as saying.
The storm center was in the Gulf of Mexico about 115 miles southeast of Houston on Monday morning. It was likely to remain just off the coast of Texas through Tuesday night before moving inland over the northwestern Gulf of Mexico on Wednesday, according to the U.S. National Hurricane Center.
Since coming ashore, Harvey has virtually stalled along the Texas coast, picking up warm water from the Gulf of Mexico and dumping torrential rain from San Antonio to Louisiana.
The Houston metro area has suffered some of the worst precipitation with certain areas expected to receive more than 50 inches of rain in a week, more than it typically receives for a year.
Harvey was expected to produce another 7 to 13 inches of rain through Thursday over parts of the upper Texas coast into southwestern Louisiana, the National Weather Service said.
"These stationary bands of tropical rain are very hard to time, very hard to place and are very unpredictable," said Alek Krautmann, a weather service meteorologist in Louisiana.
Schools and office buildings were closed throughout the Houston metropolitan area, where 6.8 million people live.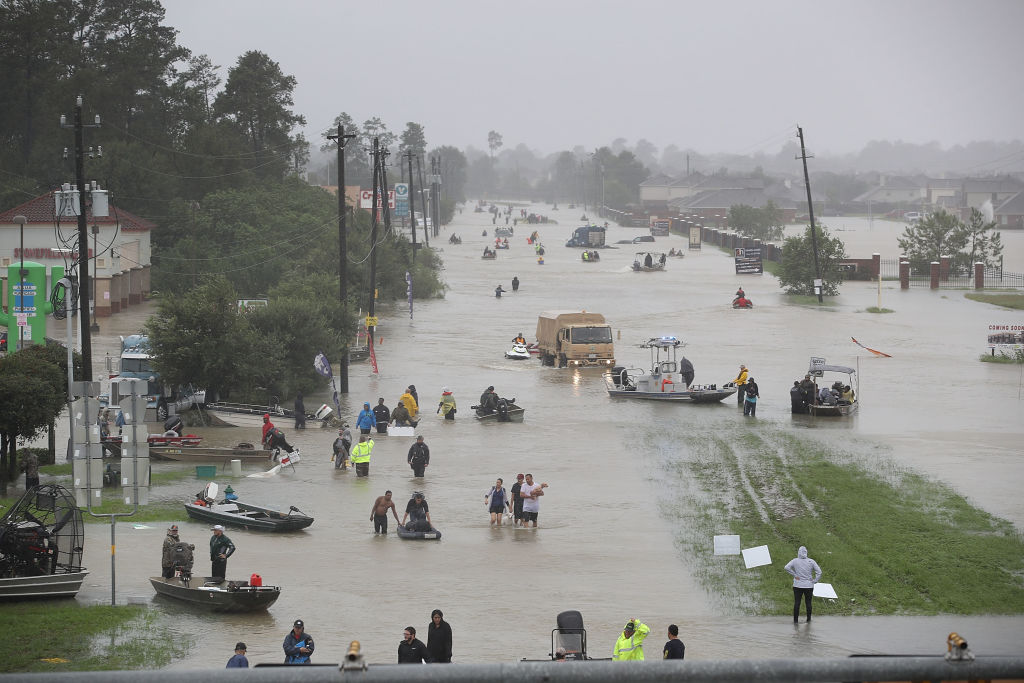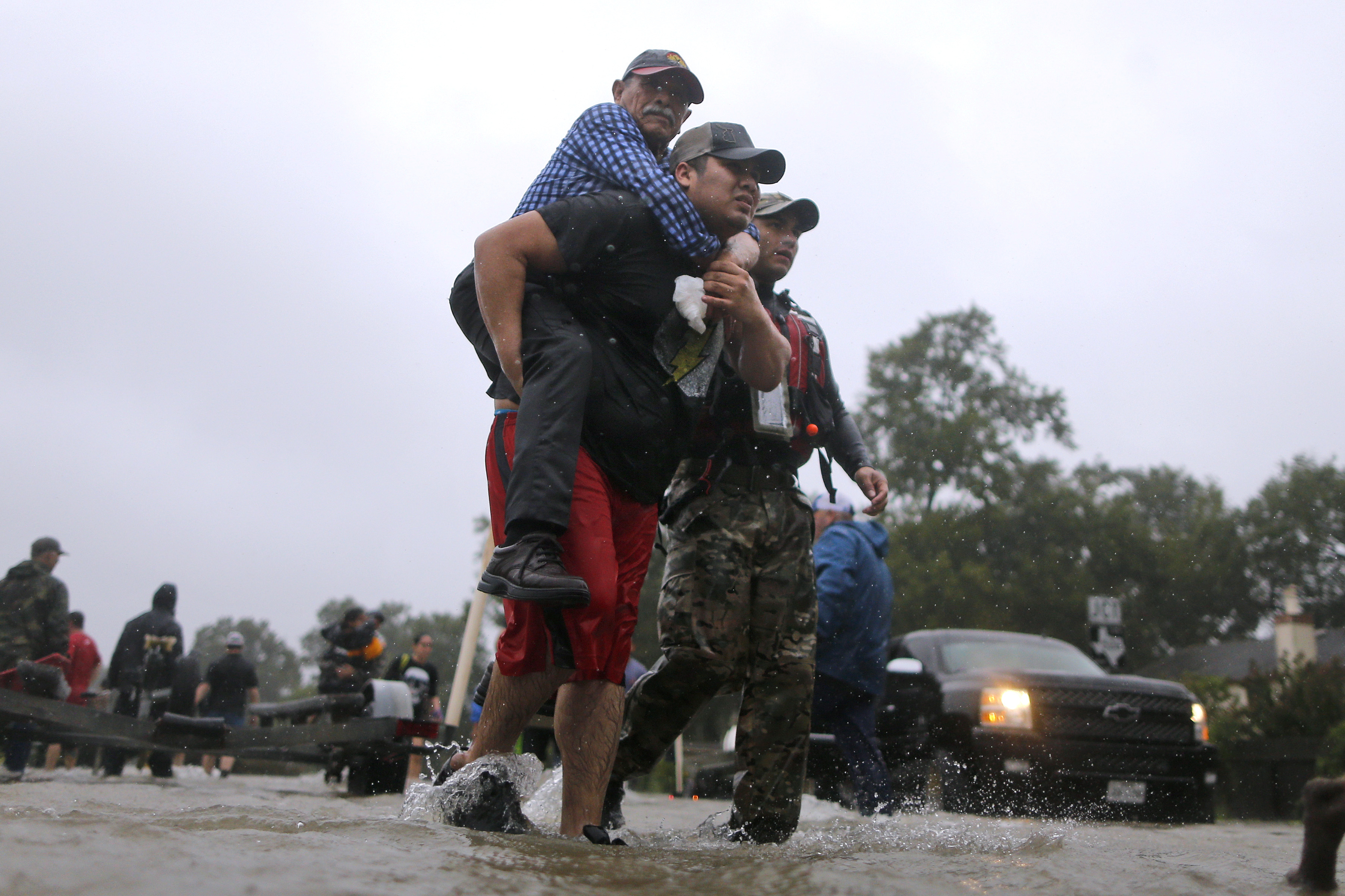 The Federal Emergency Management Agency director Brock Long estimated that 30,000 people would eventually be housed temporarily in shelters.
Houston and Dallas have set up shelters in convention centers and Austin was preparing to house as many as 7,000 evacuees. More than 9,000 people packed into an overcrowded shelter in Houston, a Red Cross spokesman told CNN.
Hundreds of Houston-area roads were blocked by high water. The city's two main airports were shut as the floods turned runways into ponds and more than a quarter million customers were without power as of Tuesday morning.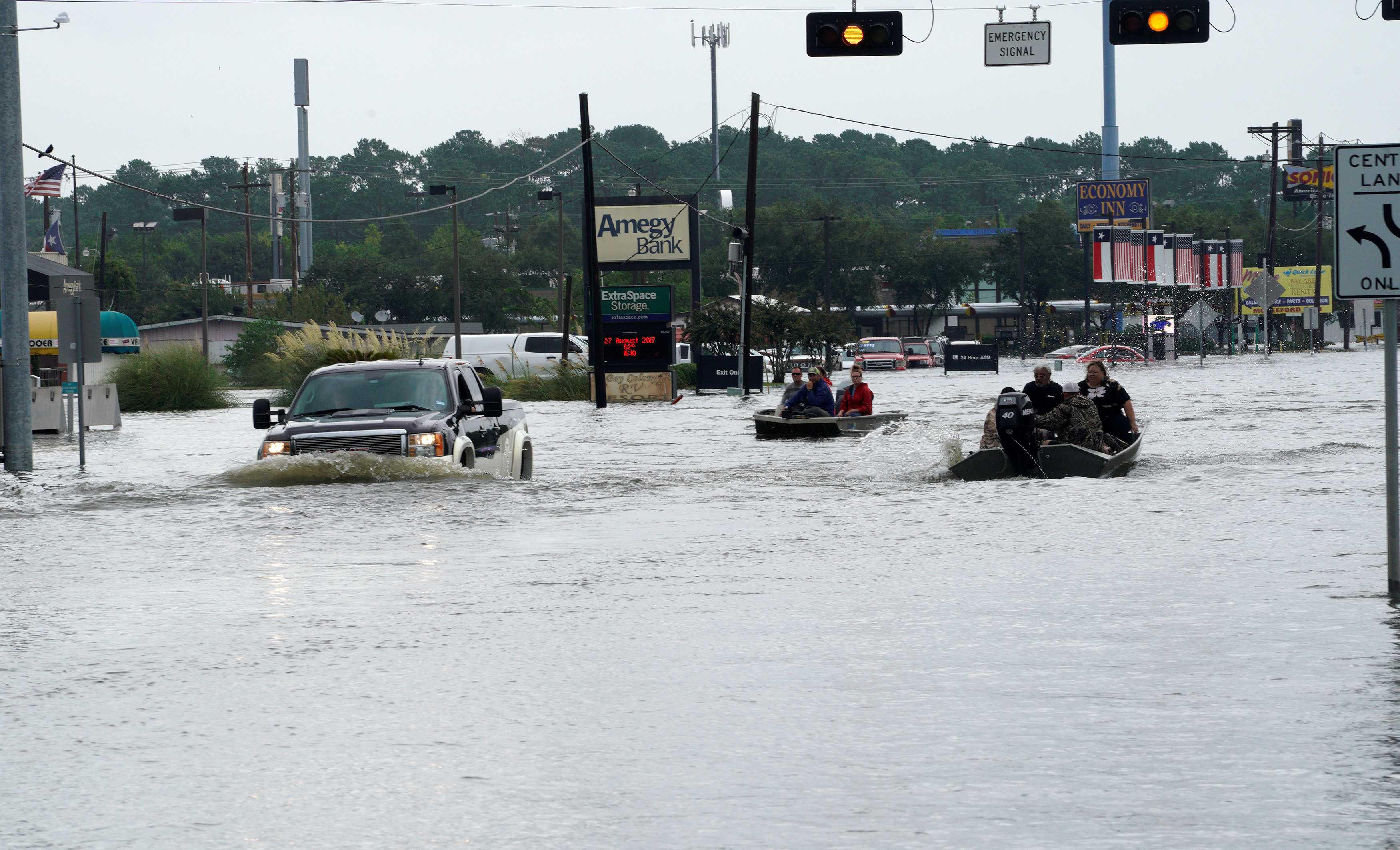 The Gulf of Mexico is home to half of U.S. refining capacity. The reduction in supply led gasoline futures to hit their highest level in two years this week as Harvey knocked out about 13 percent of total U.S. refining capacity, based on company reports and Reuters estimates.
The floods could destroy as much as $20 billion in insured property, making the storm one of the costliest in history for U.S. insurers, according to Wall Street analysts.
The Brazos River, one of the longest in the country, was forecast to crest at record highs well above flood levels on Tuesday about 30 miles southwest of Houston, prompting authorities in Fort Bend County to order the evacuation of about 50,000 people.